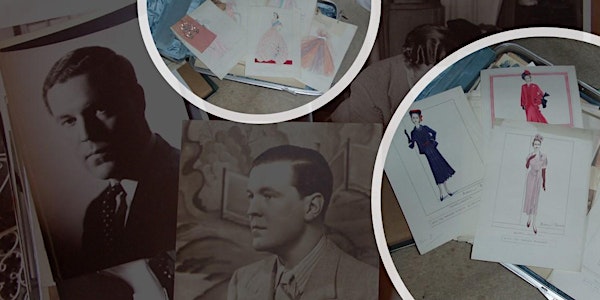 Norman Hartnell dresses HM the Queen: Stories from the Couturier's Archive
The London Couturier Sir Norman Hartnell dresses Her Majesty the Queen: Stories from the Royal Dressmaker's archive.
Refund Policy
Contact the organizer to request a refund.
Eventbrite's fee is nonrefundable.
About this event
In a letter from Cecil Beaton, written in a very spidery hand, Beaton congratulates the London couturier Norman Hartnell on the occasion of his Knighthood in January 1977, the year of Her Majesty the Queen's Silver Jubilee. Beaton writes: 'I think you were thoroughly deserving of it much earlier!'. Indeed, despite Hartnell's role in dressing British royalty since 1935, Beaton had received his Knighthood five years before Hartnell in 1972.
Hartnell's working relationship with British royalty began when he was asked to design the wedding dress and trousseau for Alice, Duchess of Gloucester for her marriage to the Duke in November, 1935. Hartnell also dressed the bridesmaids, including the young Princesses, Elizabeth and Margaret. It was during a visit to the salon by Elizabeth, then Duchess of York, accompanying her daughters for a dress fitting, that the Duchess was introduced to Hartnell's current fashion collection. She subsequently asked him to make some black dresses after her father's death in January, 1936 and became a loyal Hartnell client until the house closed in 1992.
Our late monarch, Her Majesty the Queen Elizabeth II, was dressed by Hartnell from the age of nine for over forty years until his death in 1979. He most famously designed Princess Elizabeth's wedding dress in 1947 for her marriage to Prince Philip and her coronation dress in 1953. Hartnell also created hundreds of ensembles for numerous Royal tours and State events, creating a Royal style and working wardrobes for Her Majesty that resonated in terms of the Royal 'look' throughout her reign. Hartnell's fashion designs for the couture house's everyday clientele impacted his designs for Royal clients and his Royal designing inspired his fashion collections. Dr Jane Hattrick explores these stories of fashion and Royal dressing through a study of original sketched designs, Royal correspondence and paperwork, photographs, garments and interviews with Hartnell staff and assess Hartnell's legacy in terms of dressing Her Majesty the late Queen in 2022, the year of the Queen's Platinum Jubilee.
**If you can't make the 'live' online talk on Tuesday 15 November, Dr Jane Hattrick has kindly agreed that we can record her talk. Sign up for the talk via Eventbrite and you will be sent the recorded link at a later date.**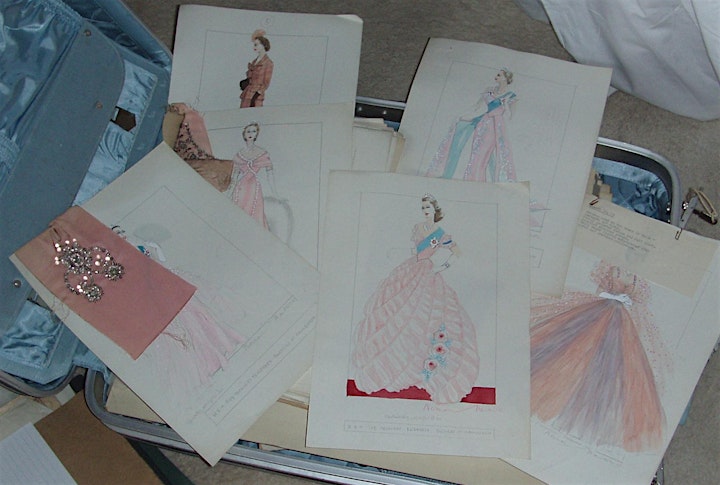 Dr Jane Hattrick has had generous access to the privately owned archive pertaining to the London couturier and Royal dressmaker, Sir Norman Hartnell, since 2005. Her research has resulted in a Masters (2006) and PhD (2011) theses and subsequent publications including a chapter on Hartnell in the V&A book, London Couture: British Luxury 1923-1975, published in 2015. She has given numerous academic papers and lectures on Hartnell at international conferences and at the V&A and Buckingham Palace.
Hattrick's work queers the designer's archive, investigating the personal and public identity of Hartnell through a close examination of the material left behind after his death, including garments, sketches, photographs and a wealth of business and personal paperwork. Her approach has involved self-reflexive exploration in terms of her own lesbian/queer identity and the impact this has on the way she writes design history and queers the archives of various fashion and textile designers, including that of textile designers Phyllis Barron (1890-1964) and Dorothy Larcher (1884-1952). Her research into everyday lesbian fashions and dressing in Brighton between 2005 and 2010 was published in 2016. Hattrick moved to Norfolk in 2017 after a career as a lecturer the University of Brighton, specialising in dress history and material culture and is now an independent researcher now living in Norwich.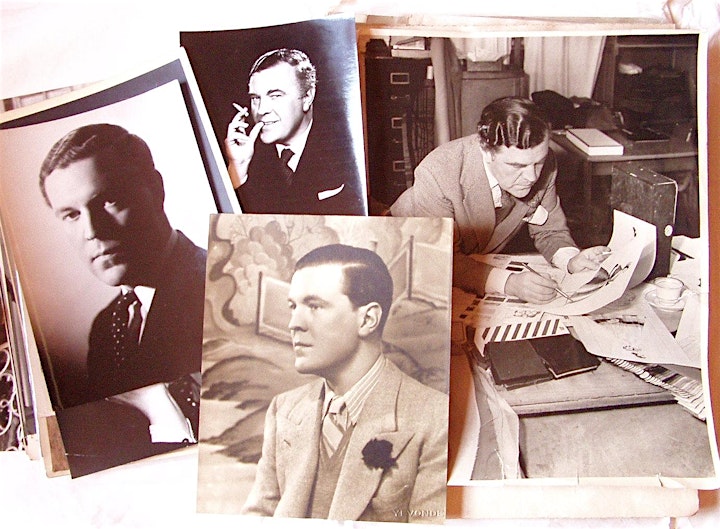 The Costume & Textile Association (C&TA)
About us: The Costume & Textile Association (C&TA) is an independent charity seeking to promote the unique costume and textile collection of the Norfolk Museums Service (NMS). ​Norwich is a fine city whose heritage owes much to the textile industry which brought wealth to the city between the twelfth and eighteenth centuries.
The legacy can still be enjoyed today: Norwich is still enriched by the different styles, culture, architecture and language that can be traced back to the 'Strangers' who came from the Low Countries to work in the textile industry.
​The Costume and Textile Association (C&TA) is a lively organisation bringing together people who are keen to support and learn more about the history and development of costume and textiles.
​The C&TA works to raise money for the museums service, but is independent of it. Over the last three decades, C&TA members have contributed more than £100,000 to enable the NMS to extend and improve its costume and textile collection.
Online events: Look out for our online talks and virtual workshops via Eventbrite and our website
Check out our YouTube Channel, follow us on Facebook and Instagram