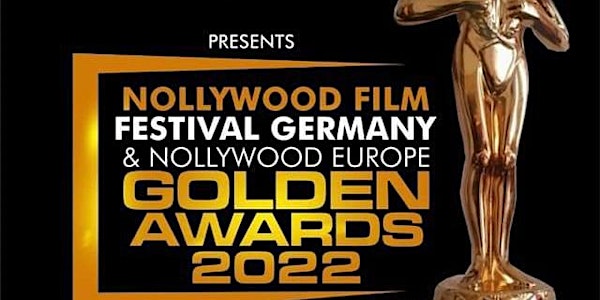 NOLLYWOOD FILM FESTIVAL GERMANY & NOLLYWOOD EUROPE GOLDEN AWARDS
Location
Saray Turkuaz
Ernst-Wiss-Straße 20
65933 Frankfurt am Main
Germany
CALL +491629643653 FOR YOUR VIP OR VVP TABLE RESERVATION!!!! COME WITH YOUR DANCING SHOES!! SEE U WHEN U GET THERE! THE SHOW MUST GO ON!!!
About this event
The 7th edition of NFFG/NEGA holds July 29th to 31st, 2022 with top African film actors and musicians on parade at FilmForum Höchst Cinema for film screening on the 29/07/2022 at Emmerich Josefstr 46A 65929 Frankfurt Am Main for the film screenings and Saray Turkuaz Hall, Ernst-Wissstr 20 65933 Frankfurt, Germany - for the celebrated NEGA Awards Gala-Night featuring EIGHT (8) top Nolywood stars, ONE (1) Stand-UpCcomedian and TEN (10) AfroBeat MUSICIANS for after Gala-MEGA Party.
Nollywood Film Festival Germany and (NFFG/NEGA) seen by many as a viable platform for African film makers to showcase their movies to Europeans and Africans in the Diaspora.
Many have also described NFFG/NEGA as a veritable educational tool of learning about African culture by African children in the Diaspora.
Nollywood Europe Golden Awards, comes up as a closing ceremony of Nollywood Film Festival Germany NFFG event annually. In the past few years, NEGA Awards has been expanded to recognize the artistic interests of outstanding politicians and business men and women both in Africa and beyond whose actions in the area of culture and tourism sector have directly or indirectly impacted upon the African continent and the rest of the world with the Nigeria film industry in particular, thereby shaping it into what it has grown to become today.
We are looking forward seeing you for fun unlimited because THE SHOW MUST GO ON!
Do not wait to be told!
Avoid Had-I-Known!
Come in person to laugh and forget your sorrow, to meet and appreciate your Nollywood stars and to dance to the best AfroBeat live band musicians -all the way from Nigeria.
CALL +491629643653 FOR YOUR VIP OR VVP TICKETS RESERVATION!!!!
SEE YOU WHEN YOU GET THERE BECAUSE - "THE SHOW MUST GO ON!!!!"