Sales Have Ended
Registrations are closed
Yay! You have successfully applied for the Next Gen Future Lab - IBM & ZEIT online Save the date: September 23rd to 24th We will contact you soon to let you know if you were selected! Excited to meet you. The Team of Next Gen Future Lab
Event Information
Location
Media Lab Bayern
Rosenheimerstraße 145C
81671 München
Germany
Sales Have Ended
Registrations are closed
Yay! You have successfully applied for the Next Gen Future Lab - IBM & ZEIT online Save the date: September 23rd to 24th We will contact you soon to let you know if you were selected! Excited to meet you. The Team of Next Gen Future Lab
Description
Du bist zwischen 20 und 35 Jahren alt und willst die Medienlandschaft von morgen bewegen?
Werde Teil vom Next Gen Future Lab am 23. & 24. September 2019 in München.
Arbeite zusammen mit anderen Millennials an realen Challenges von DIE ZEIT & ZEIT ONLINE und erfinde innovative Lösungen gemeinsam mit Mitarbeitern von IBM.
Mit Hilfe von Design Thinking und der Unterstützung von Coaches erarbeitet ihr 1,5 Tage Ideen für neuartige Mediennutzungsszenarien, Geschäftsmodelle und den Journalismus von Morgen.
Du bist Journalist*in, Designer*in, Entwickler*in oder fühlst dich der Medienzukunft verbunden? Dann bewirb dich jetzt!

(*Bewerbungsschluss verlängert: bis 17. September. Wir sind fast sold out, aber ein paar Plätze gibt es noch, also schnell registrieren!)
Dieses Programm erwartet euch:
Tag 1 | 23. September
09:00 - 09:30 Open Doors & Frühstück
09:30 - 10:00 Welcome Innovators by Media Lab Bayern
10:00 - 10:30 Introduction of the Challenges by DIE ZEIT & ZEIT ONLINE
10:30 - 10:45 Inspirational Cases by IBM
11:20 - 12:00 Introduction to Design Thinking
12:00 - 13:00 Lunch
13:00 - 16:00 Guided Breakout Sessions: Design Thinking
16:00 - 16:30 Coffee Break
16:30 - 19:00 Guided Breakout Sessions: Design Thinking
19:00 - 19:15 Evening Checkout
19:15 END Drinks, Pizza & Get Together
Tag 2 | 24. September
09:00 - 12:00 Creation of Paper Prototype & Preparation of Presentations
12:00 - 13:00 Final Practice / Near-Peer Feedback Round
13:00 - 14:00 Lunch
14:00 - 15:30 Team Presentations to Jury
15:30 END Winner Announcement & Networking
- Änderungen vorbehalten -


Wer wir sind?

Über Media Lab Bayern:
Das Media Lab Bayern ist der Innovation Hub für digitale Medien. Das Lab unterstützt Talente, Startups und Medienhäuser aus ganz Deutschland dabei, innovative Ideen zu finden und umzusetzen. Das Media Lab Bayern ist ein Projekt der Medien.Bayern GmbH und wird von der Bayerischen Staatskanzlei und der Bayerischen Landeszentrale für neue Medien gefördert.
Über IBM
IBM ist einer der weltweit größten Anbieter von Informationstechnologie (Hardware, Software und Services) und B2B-Lösungen mit über 200 Tausend Mitarbeitern. Mit fortschrittlichen Lösungen bereitet IBM Kunden auf künftige Herausforderungen im Zuge der Digitalisierung und sich schnell verändernde Marktanforderungen vor. Vor allem in den Bereichen Cloud und Cognitive sehen wir die Zukunft für Unternehmen aus unterschiedlichsten Branchen. Mit hohen Investitionen in die Ausbildung der Mitarbeiter und in die Forschung will IBM auch weiterhin Schrittmacher in der Entwicklung neuer Technologien und Lösungen bleiben.
Über DIE ZEIT & ZEIT ONLINE
DIE ZEIT hat 500.000 Abonnenten und ist das führende wöchentliche Medium in Deutschland. Bald jeder dritte Abonnent nutzt DIE ZEIT inzwischen digital – in geschlossenen Editionen/Apps, in DIE ZEIT Audio und im Exklusivbereich von ZEIT ONLINE.
ZEIT ONLINE ist ein Nachrichtenportal mit 12 Millionen Unique Visitors für eine vorwiegend junge, liberale und progressive Leserschaft. ZEIT ONLINE ist Erfinder der Initiative "Deutschland spricht" und veranstaltet die Zukunfts-Konferenz Z2X für junge Erwachsene."
Organized by: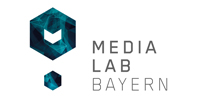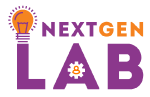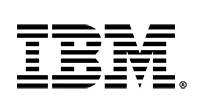 Date and Time
Location
Media Lab Bayern
Rosenheimerstraße 145C
81671 München
Germany