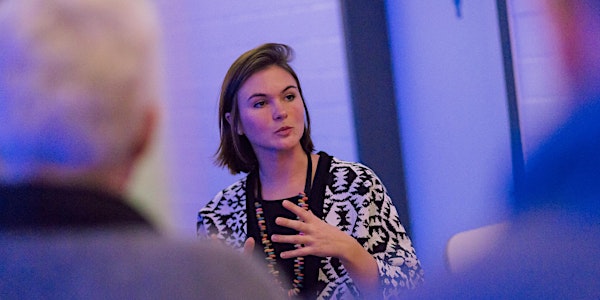 New Methods from the Creative Industries
In this breakout session we want to explore and discuss five cross innovation methods with you.
About this event
We believe in Cross Innovation, i.e. the potential of involving agents from the culture and creative industries in innovation processes. Do creatives have specific methods which we can translate into and actively use in Cross Innovation processes? To answer this question, we interviewed more than 20 experts and visionaries from all eleven sub-markets of the culture and creative industries during the Corona pandemic in order to learn more about their work routines, approaches and methods. These interviews resulted in many insights, impulses and more than 20 new cross innovation methods, which we would like to give you a glimpse of. In this session we would like to explore and discuss five of them with you. The selection covers the distinct periods of Preject, Project and Eject of our ideal-typical innovation process.
You will learn more about
Your Hosts
Carolin Eberle is responsible at the Cross Innovation Hub for the conception and implementation of innovation-promoting formats at cross-sector interfaces.She studied Liberal Arts and Sciences in Freiburg and Stockholm and graduated with a Bachelor's degree in Governance. During her master's degree in Culture and Media Management (HfMT Hamburg), she specialized in the conception and implementation of innovative event formats. She gained experience at various festivals and conferences.
Raffaela Seitz dedicates herself to the conception and organisation of cross-sector offers in the Cross Innovation Hub. As a studied cultural scientist (Leuphana University of Lüneburg) and art historian (University College London) with economic study background (University of Mannheim, Leuphana University of Lüneburg, London School of Economics and Political Science), she moves and acts along the intersection of art, culture, science and business. Before Raffaela Seitz joined the team of Hamburg Kreativ Gesellschaft, she worked in strategic innovation consulting and trend research. She deeply believes that it takes swarm creativity and intelligence to successfully face business and societal challenges.
How to participate
To participate in this online workshop you need a computer with a current browser (Chrome, Firefox, Safari). Alternatively, you can also use a smartphone or tablet. We recommend a computer or tablet so that you can benefit from a larger screen. Before the event you will receive the access data for the video conference software Zoom, which you can use free of charge.
You can check whether your device is compatible by clicking on this test meeting: https://zoom.us/test
The system requirements for Zoom can be found here: https://support.zoom.us/hc/de/articles/201362023-Systemanforderungen-f%C3%BCr-PC-Mac-und-Linux
When booking this Workshop you agree to our general terms and conditions.