Location
School of Machines, Making & Make-Believe
Veteranenstraße 21
ACUD Studio
10119 Berlin
Germany
Description
We're interested in helping artists learn to use technology to expand their definition of art and in helping tech peeps learn to be more artistic and creative! Wherever you are on that spectrum, we invite you to join us for our Fall intensive workshops!
Introducing "Neural Zoo," part of a series of mini- School of Machines, Making & Make-Believe

courses we put together to help get you started!



This course introduces a family of machine learning-based techniques which synthesize, transfer, collage, and remix the styles of images. Using trained neural networks and optimisation algorithms, we can hallucinate new images whose textures resemble one or more source images.
No experience necessary, come as you are.
___________________________
During this workshop, students will learn both the theory and practical details of how to implement these stylistic techniques. Included will be a tutorial on how to get set up an environment on GPU-accelerated cloud computation platforms (such as Paperspace, spell.run, Google Colab, Amazon EC2, and others), and install the relevant libraries using a terminal.
All students will run their own style transfers, texture syntheses, and design processes combining the two. All students will also get to experiment with extended techniques, including generating video, and using multi-scaling and canvas distortion to see some of the nearly limitless palette of aesthetics possible.
___________________________
* setup a cloud computational environment for running GPU-intensive machine learning procedures.

* navigate a terminal, jupyter notebook, and git repository for working with open-source command-line utilities.

* run style transfer and texture synthesis from custom image datasets.

* implement extended techniques including multi-scale rendering, video synthesis, style collage, and other custom pipelines.

___________________________
For artists, designers, and anyone else interested in this emerging discipline. Students are not required to have a technical background -- all materials will be provided, along with tutorials from scratch how to make these.
___________________________
* Participants should bring their laptops.
* No prior experience necessary.
* Small class, up to 8 attendees.
* Women and persons from LGBTQ+ and other underrepresented communities in the tech field highly encouraged to attend.
___________________________
FEES
Students €55
Spaces are limited. Grab your ticket today on Eventbrite!
For alternative payment methods, message us at: info[at]schoolofma.org
___________________________
ABOUT THE INSTRUCTORS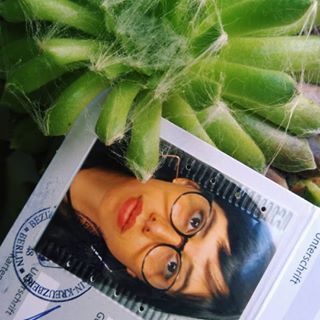 Sofia Crespo is an artist working at the intersection of biology and technology. She is interested in how neural networks simultaneously compliment the design process and give insight to processes carried out in the brain. Her quest is navigating the challenges that designers and visual thinkers face when approaching these new technologies without having an engineering background.
https://www.instagram.com/soficrespo91/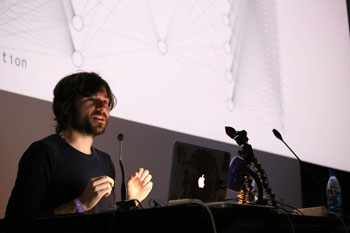 Gene Kogan is an artist and a programmer who is interested in generative systems, computer science, and software for creativity and self-expression. He is a collaborator within numerous open-source software projects, and gives workshops and lectures on topics at the intersection of code and art. Gene initiated ml4a, a free book about machine learning for artists, activists, and citizen scientists, and regularly publishes video lectures, writings, and tutorials to facilitate a greater public understanding of the subject.
http://genekogan.com/