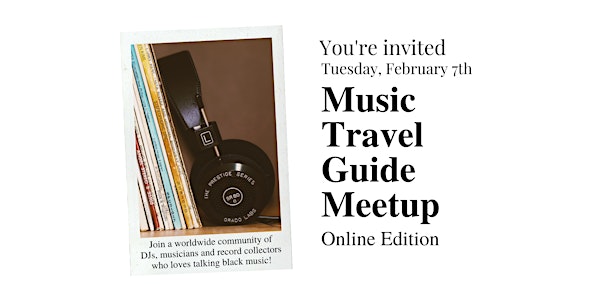 Music Travel Guide Meetup (Online Edition) | DJs, Musicians & Vinyl Lovers
The meetup for DJs, musicians, & record collectors. We're a place for music exchange, discovery and connection. Let's talk black music!
Date and time
Tue, 7 Feb 2023 10:00 - 11:30 PST
About this event
About this event:
Hey, hey, music lover, welcome to our Meetup!
Music Travel Guide organizes regular meetups for you to connect with experts and music lovers worldwide.
We're an online and in-person black music lover community hosting speaking events on record collecting, music history and all things black music.
It's an open space for music enthusiasts like yourself, where your inspirations and experiences are welcome, and we listen to them.
Join us on the 7th of February at 7 PM (CET)
Music Travel Guide Meetup - Virtual Edition:
We all meet to share, learn from the insights the others tell and go home with exciting discoveries, inspiring artists to listen to and enlightening music recommendations.
The host:
The host of the event is Maikol Piardi, a Broadcast Music Journalist based in Berlin and founder of Music Travel Guide.
Music Travel Guide:
Mission: educating the world, discovering stories and celebrating the sounds, culture, scenes and the central role of African American Music in changing the world.
Vision: creating a space for music enthusiasts worldwide to be part of deep conversations, connect with each other and get inspired by their stories and experiences.
Monthly events:
Meetups are organized monthly.
Connect with Music Travel Guide to stay informed about the next events:
Subscribe to the monthly Newsletter
Follow Music Travel Guide on Instagram
See you on the 7th!
Maikol
*All registered participants will receive the direct link to the virtual meetup.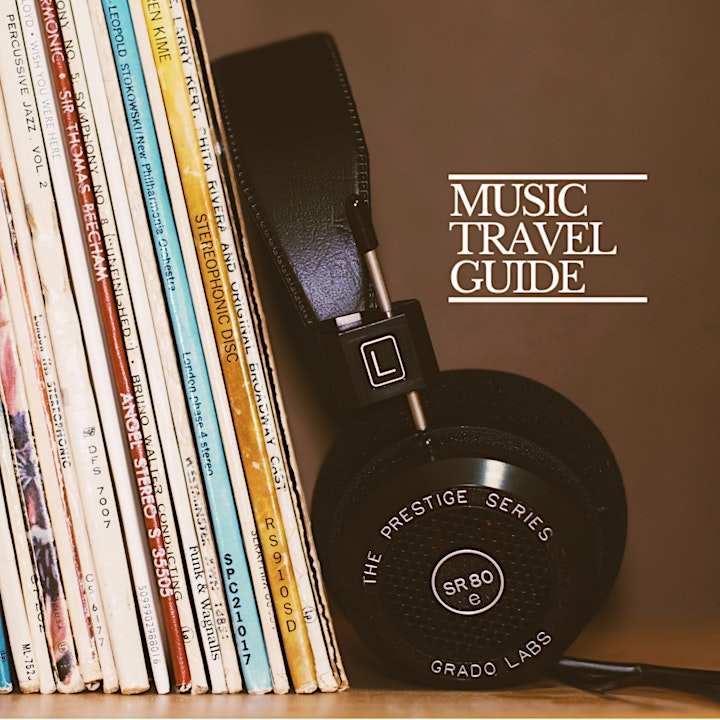 About the organiser
The vision of Music Travel Guide is to create a passionate worldwide black music lovers community to connect and create powerful synergies between enthusiasts and industry professionals.