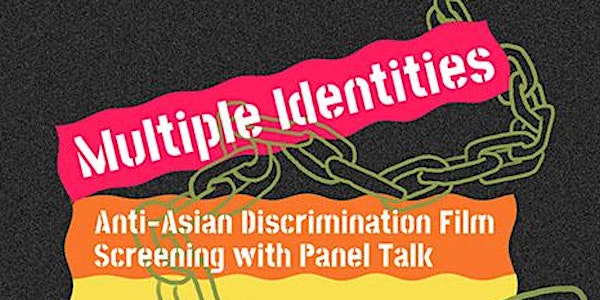 Multiple Identities and Anti-Asian Racism: Film Screenings & Panel at HFF.
Film Screenings: four short films themed on Anti-Asian Racism/Sexism Issues, followed by panel discussions with filmmakers and curators.
When and where
Location
Hochschule für Fernsehen und Film München (HFF) Bernd-Eichinger-Platz 1 80333 München Germany
About this event
Venue: Hochschule für Fernsehen und Film München, Bernd-Eichinger-Platz 1, 80333, München
Hall: Audimax
Free Entrance
By screening four short films with the theme on anti-Asian racism, followed by after-screening panel talks with filmmakers and guests, the event aims to craft dialogues with the audience, particularly with those who are traumatized by the racist/sexist experience. Also, gender/sexuality plays a role in the anti-racism narratives, highlighting the intersectional identities and multiple oppressions of the marginalized voices. We would like to invite the audience to reflect on their own identities and privileges on the topic and strive to create a safe space for exchanging, communicating, and discussing the everyday practice of anti-racism.
Film program:
Safe Distance (安全距離), Jamie Chi, 51min 17s, OmeU, 2021
Sitting on My Face (Assis sur mon visage / 坐在我脸上), Guangli Liu, 14min 41s, Ome+fU, 2022
Thursday afternoon at Cite Universitaire of Paris (Jeudi après-midi à Cité internationale universitaire de Paris / 周四下午的巴黎大学城), Haichuan Xu, 4min 38s, OmeU, 2021
Bonus: Brumm, Brumm, Zhiwen Ding, 45s, Ome+dU, 2022
Panel talk with filmmakers Guangli Liu and Haichuan Xu and co-curator Pei (Queer Squad), Prof. Dr. Astride Velho ( HFF Anti-Discrimination Counselor).