Location
The Wall Comedy
Grünberger Straße 84
10245 Berlin
Germany
Refund policy
Refunds up to 7 days before event
A one-woman show about trauma, love, and diarrhea.
About this event
From a sweatshop in the ghetto of Wuhan, Moni made her way to Berlin. She searched hard for love, until a severe depression hit her, forcing her to face unresolved childhood trauma.
In this autobiographical one-woman show, Moni is going to take you on a full emotional journey.
Be prepared to laugh & cry!
From 29th May - 5th June, Moni is taking this show to Brighton Fringe. Check out the last performance before Brighton Fringe!
Reviews
⭐️⭐️⭐️⭐️⭐️ "Times silly, times touchy, but always relevant and funny. highly recommended!" - Nika
⭐️⭐️⭐️⭐️⭐️ "Moni takes you on an emotional roller coaster with a lot of humour, sensibility, courage and honesty. I laughed as much as I had goosebumps. A great show with such a beautiful message." - Olivia
⭐️⭐️⭐️⭐️⭐️ "Drama and comedy is expertly combined in her performance: you'll shed tears of sorrow - and especially tears of joy. 😁" - Czöndör
⭐️⭐️⭐️⭐️⭐️ "Moni's artistry is outstanding and her bravery is touching. " - Amar
www.facebook.com/moni.zhang.comedy/reviews/
Who is Moni Zhang?
Originally From Wuhan, a cold, desolate place that became way too famous in 2020. A regular in The Berlin Comedy Scene and The Winner of Berlin NewStand Up Award, 2019.
Moni doesn't hold back with her material. She approaches sensitive subjects like race, sex, and farting with the finesse of a bulldozer. Her wit, set up and unique delivery makes her act fun to watch, while her vulnerability makes her the bravest person you'll meet.
Besides comedy, Moni dedicates herself to promoting awareness for mental health. She founded the Berlin Mental Health Festival, a week-long art festival including many workshops and art performances. She also produces the weekly "It's Mental! Podcast" where she has in depth conversations with creatives about their mental health journey.
Lineup:
Host: Ben Maclean (Canada)
Opener: Mara Ambrosie (Romania)
When & Where?
Saturday 21st May.
Door open: 8.15pm
Showtime: 8.45pm
The Wall Comedy club at Boxihagener Platz, Friedrichshain.
Is it standup comedy?
Yes and no. It's a mixture between standup & storytelling. It will be funny and emotional.
Wow, this show is so interesting, but I can't make it on this date :(
No worries! Moni is performing on other dates! Check it out at www.monizhang.com
Corona rules?
Currently, all Covid restrictions have been lifted in Berlin, masks are optional, please wear them if you wish, that is your business.
When does the show start?
Doors open: 8:15 p.m.
Showtime: 8:45 p.m.
Other perks?
Everyone gets a FREE shot!!!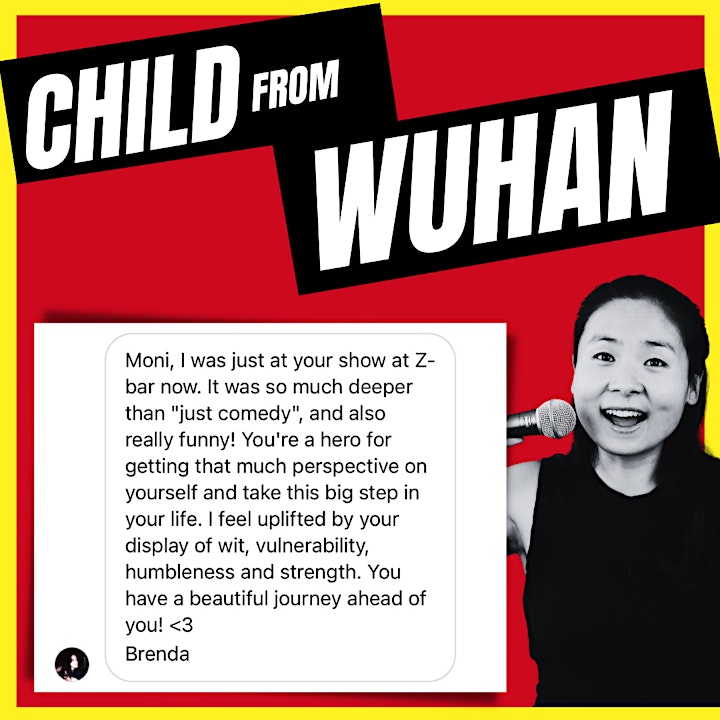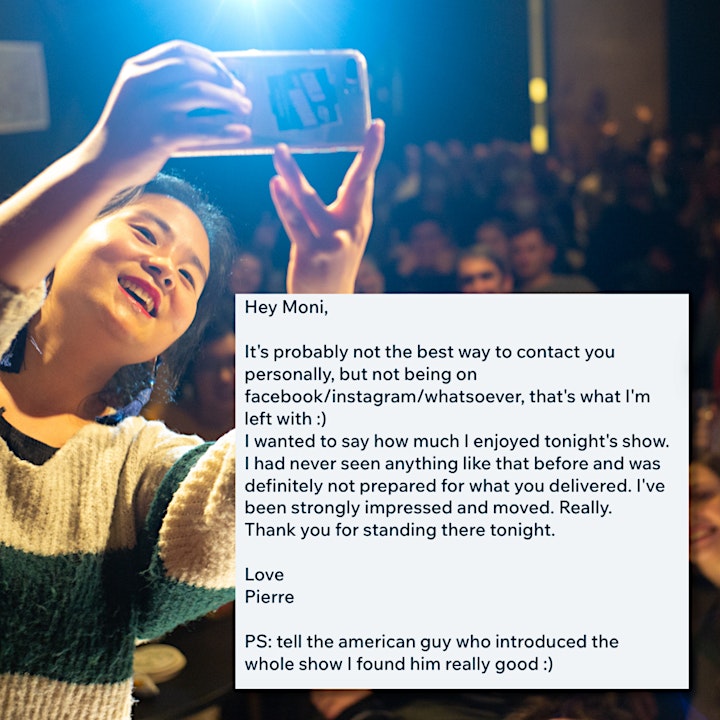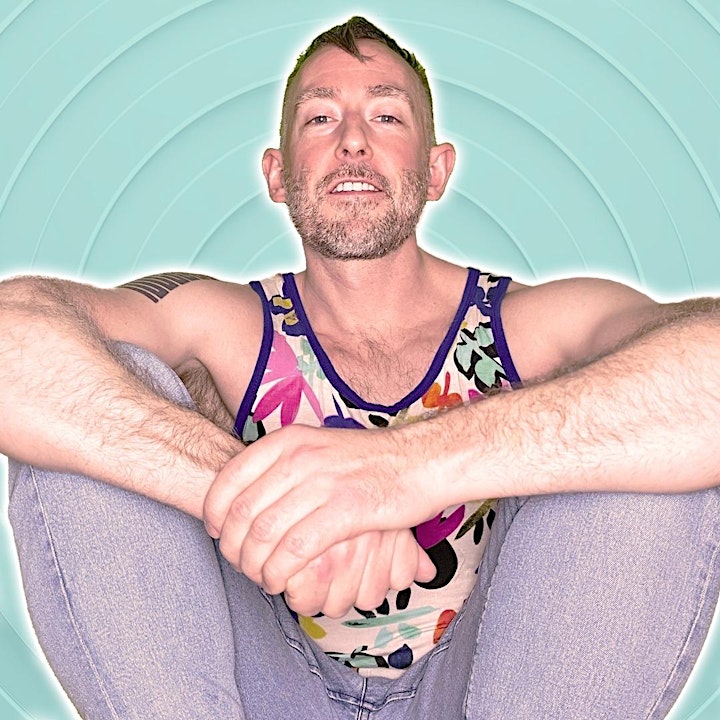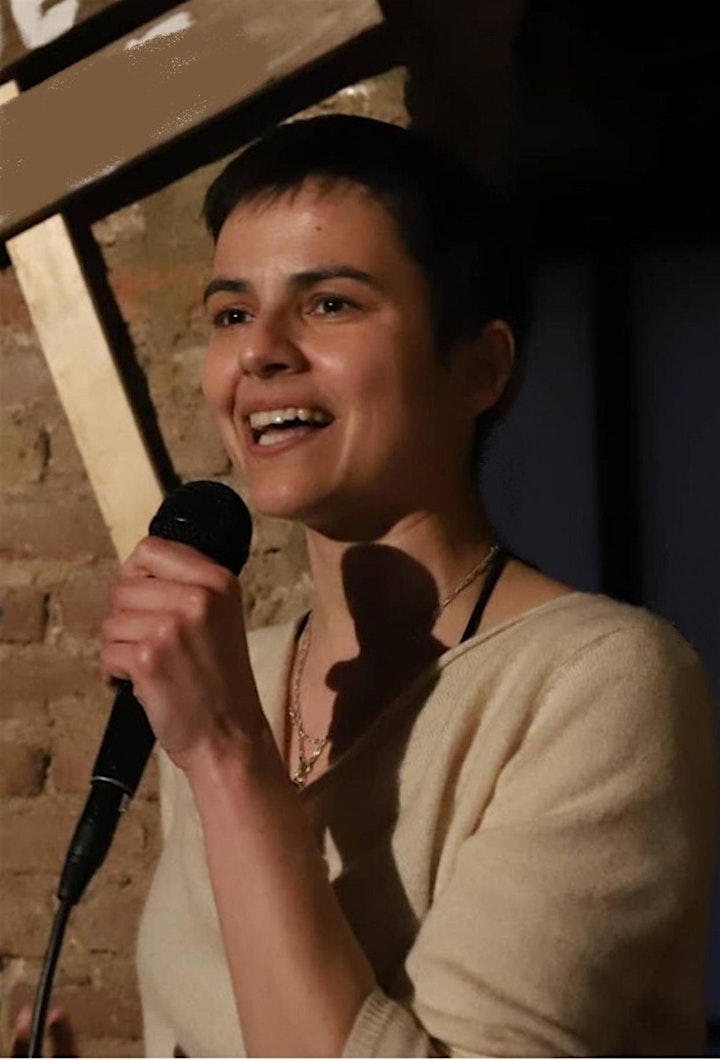 Mara Ambrosie started doing stand-up comedy in Barcelona on March 1st, 2020, 2 weeks before the lockdown started. Apart from that, her timing is flawless.
Having lived in Romania, the US, Italy, and Germany, Mara now calls Barcelona home. She has performed in English, Spanish and Catalan in venues in Barcelona, Madrid and Berlin.
Her comedy stems from her experiences as an immigrant, an English teacher, a quiz mistress, and specialist in existential angst.
She runs a weekly pub quiz in Barcelona where she tests her jokes on her captive audience.
INS: @maraambrosie