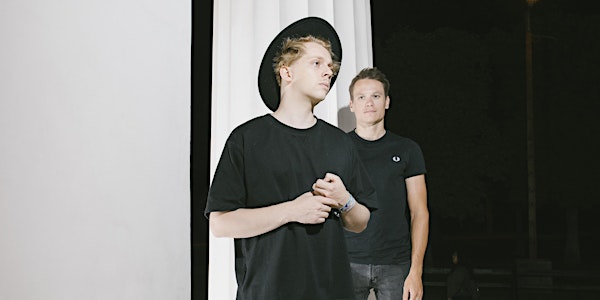 MOLLY + Chillera + DJ Mikey Sykes @ Loophole
Very excited to be presenting Austrian Shoegaze duo MOLLY at Loophole!
When and where
Location
Loophole Boddinstraße 60 12053 Berlin Germany
Refund Policy
Contact the organizer to request a refund.
About this event
From the outside it might look like "MOLLY" went on a bit of an hiatus after their 2020 Europe-tour in support of "All That Ever Could Have Been" - but with Covid hitting literally a week after the shows wrapped up, they decided this might just be the time to go all in on songwriting and studio work and on to record the best music they have ever made. After almost two years of sweat and tears, of experimentation and of recording and re-recording, their second full-length album "Picturesque" finally saw its completion in early 2022 and will be released via "Sonic Cathedral" and "Dalliance Recordings" on the 13th of January 2023.
https://www.youtube.com/watch?v=XEQlyQB6gi0
Odesa's woman dub group Chillera kicks things off!
Chillera is a band from Odesa formed in Crimea, where Anya and Polina worked together on a construction site. For three months during the summer, they played musical instruments, listened to hi-life and King Tubby and enjoyed the beauty of the landscapes. Some of the workers wore jackets with the 'Chillers' labels of air conditioning systems, which became the band name 'Chillera', meaning 'relax', 'meditation' and 'cool'. Their music expresses quality sound research that reconfigures the dub genre through a perspective situated in the spaces and aesthetics of Ukrainian culture.
https://www.instagram.com/chillerafun/
Loophole's own Mikey Sykes and Manuel Jesus take to the decks after the show, DJ sets all night.