Dieses Event ist beendet.

Veranstaltungsort
Werkstatt Haus der Statistik
Karl-Marx-Allee 1
10178 Berlin
Germany
#MMN - PUBLIC PRESENTATION
Zu diesem Event
engaging diaspora communities in social media awareness & open tech innovation to foster informed migration choices
Werkstatt - Haus der Statistik Berlin Mitte
introduction by: Fortune Agbele - Political Science Researcher, University of Bayreuth
Please join our team of Berlin and regional based Ghanaian trainers reporting from their experiences in running community based social media skills & migration workshops in their home communities in Ghana. Linking online resources with mobile offline and regional telecommunications systems, including the Raspberry Pi powered HyracBox offline server, a migrant information and entrepreneurship oriented USSD system, #MMN is also developing a comprehensive print and digital Field Guide for trainers and community leaders.
About #MMN:
#MMN - Migrant Media Network is a project by Berlin-based r0g_agency for open culture & critical transformation gGmbH to develop reliable public information and training on social media skills to foster informed and safe choices regarding migration issues.
We want to thank Cosmas Kombat Lambini, Desmond Nsobila Alugnoa, Benedictus Kwame Agbelom and Bismark Agyei Yeboah for their support and engagement.
https://migrantmedia.network
funded by the German Foreign Office (AA)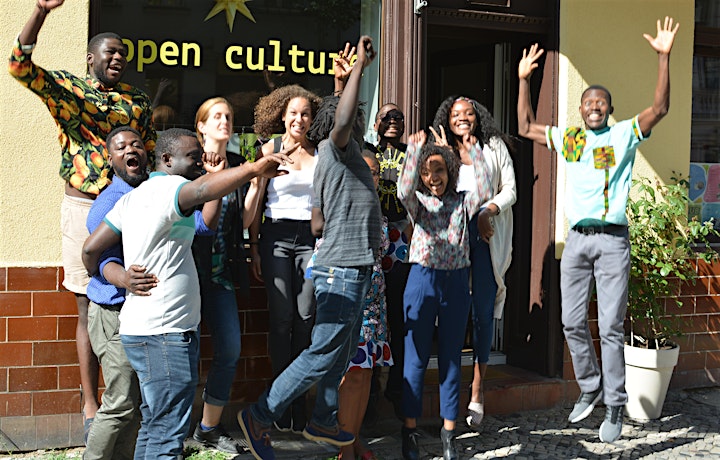 #MMN #migrantmedianet #defyhatenow #thinkB4Uclick #alternative2irregularmigration