Dieses Event ist beendet.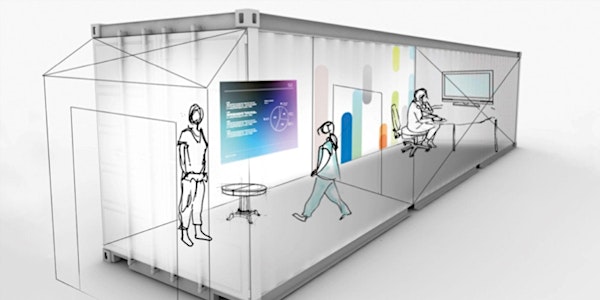 MLOVE RFRC Reception & Techfugees Meetup @ 4YFN
Datum und Uhrzeit
Mo., 22. Feb. 2016 11:30 - 12:30 CET
Veranstaltungsort
Barcelona Avinguda de la Reina Maria Cristina, s/n Barcelona Spain
Beschreibung

Come & learn about our new passion project:

The Refugee First Response Center (RFRC) is a medical aid & video translation container that is build to overcome the language barriers in the current refugee situation in Europe.

Please join us for a #Techfugees Meetup and short briefing session with our special guest
Mike Butcher.

MONDAY, February 22
11.30am
MLOVE booth 4YFN
Hall 8 S20

Photos, videos and press at www.RFRC.eu


Über den Veranstalter
MLOVE is a global community that shares a passion to drive the Future of Mobility, Internet of Things and Smart Cities.
Since 2010, MLOVE is creating inspiring event experiences like M - the MLOVE Forum at a 400-year-old castle North of Hamburg, Germany, or at amazing locations in Silicon Valley or Barcelona. MLOVE Salons are organized locally in various cities like Singapore, Tokyo, Vienna, Dublin, London and Austin.

MLOVE events bring together CEOs, CMOs, innovators and startup entrepreneurs from across multiple disciplines to share, learn and cross-pollinate ideas with an array of scientists, artists and other thought leaders.
The MLOVE ConFestival and all MLOVE events are designed to maximize the opportunity of sharing life-changing services and applications that can impact us all for the better. An important part of the events are are creative collisions, provocative insights and some part of an collaborative un-conference.