Sales Have Ended
Ticket sales have ended
The sale of tickets has ended but you are welcome to join a future event!
Anneli guides you through a calibrating Energetic Breathwork Journey, to clear stuck energy and strengthen your Intuition.
About this event
MIDSUMMER CALIBRATION – ENERGY, BREATHWORK and MEDITATION
You are invited to consciously connect with your inner light, just after Summer Solstice and at the mid of this challenging year.
Join us for a journey of Breathwork and energetic techniques to consciously let go of stuck energy and limitations, recharge our batteries, connection and inner balance, and set an intention for the other half of the year.
We all have a reason for being here right now, but sometimes there is so much going on around us and in the world that we forget how powerful we are. In times of stress, worry or overwhelm, it is all the more important to connect within – with our inner voice, our strength and our intuitive knowing.
BE THE LIGHT is a grounding quickie and an immersion into our body's incredible wisdom – we connect with our essence and our inner light.
The 90-minute journey ends with a manifesting meditation. Afterwards, you will feel clarified, light and deeply connected to yourself and source energy.
Strengthen your intuition, come into your centre and start remembering who you really are.
BE THE LIGHT.
BREATHWORK is a conscious dynamic breathing practice that helps us to let go of old patterns, thoughts and behaviours and step into a holistically expanded state of consciousness. Energetic Breathwork increases awareness of our energy body and allows us to experience transcendental states in a natural and health-promoting way. The breath journey brings deep balance to the body, mind and spirit.
During the session, we work with circular breathing and breath retention. You will be guided by your breath and choose the right tempo for you, supported by selected electronic music. The technique enables you to embark on a journey of extraordinary consciousness and to arrive completely with yourself and your inner voice. Energetic Breathwork helps release blockages on a mental, emotional and physical level and initiate a gentle healing process. In the session, we go into a different brain state that allows for a deep sense of relaxation and intuitive insights. In a final meditation, we anchor this new awareness in the body.
Other possible effects of Energetic Breathwork:
• Promotes resilience and mental health
• Boosts the immune system and reduces inflammation
• Helps to reduce stress
• Deeply grounding
• Improves your focus and presence of being in the now
• Supports both physical cell energy and the energy body
• Silences the "inner critic" and opens up space of pure consciousness
• Better sleep and deep relaxation
• Gets you slightly high and happy!
WHERE
We will meet in the online zoom room. Regarding data protection: your name will be shown to other participants, but your picture will not be recorded and you can also turn off your camera during the session.
HOW TO JOIN
For an optimal experience, ensure an undisturbed place where you can sit upright and slightly elevated on the floor (e.g. on a meditation cushion and, if necessary, with an opportunity to lean on a sofa or similar). Make yourself comfortable and light a candle. Have some space around you and a blanket within reach to lie down for the final relaxation and meditation.
Please prepare yourself well beforehand:
Please do not eat a heavy meal 90 minutes before the session (a small snack is fine)
Have a stable internet connection and a Zoom account
Headphones or high-quality speakers for the best sound experience
A blanket or meditation cushion to sit on
Another blanket to keep you warm
Attune your room: e.g. with candlelight, essential oils or incense
Be well hydrated and have a glass of water nearby
Paper and pen for writing if you want to take notes after the meditation
Please log in 5 minutes beforehand so that we can start on time
Live presence is not necessary (but more fun!). The session will be recorded and you will have access to it for 4 days.
Do you have a question? Please send me a message.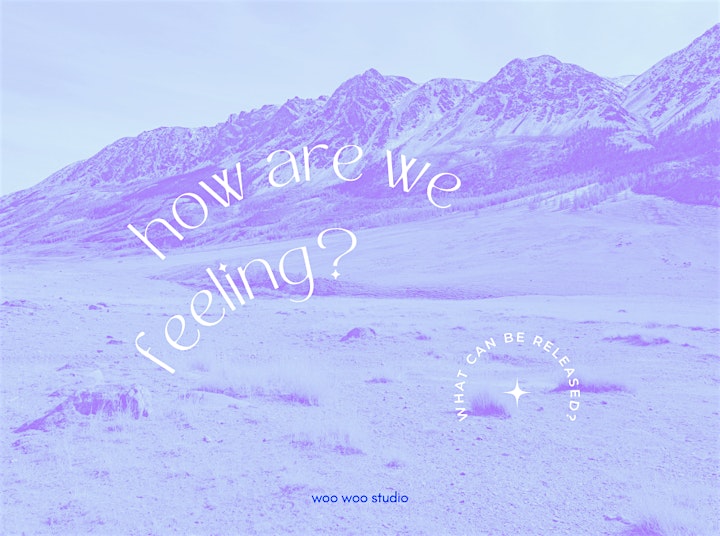 "We all have a reason for being here right now, but sometimes there is so much going on around us and in the world that we forget how powerful we are."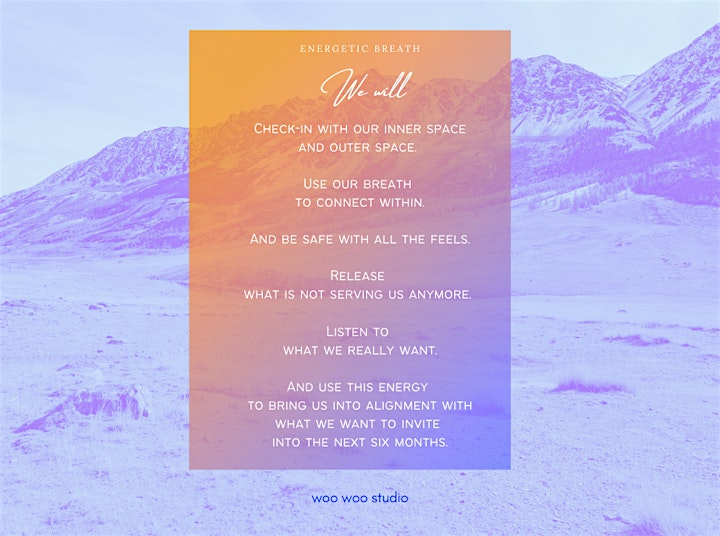 WHAT OTHERS SAY
»I loved how you paced the class, the clarity of instruction, and how your voice was just perfect for delivering a class such as this.«
»I loved Anneli's soothing, gentle voice as she guided us through the process and the prompts that she used to support us in re-tuning into the intention of the session. It always guided me into this incredible feeling of connecting with my powerful & pleasurable truth.«
»I loved the energy in the "room", it was my first time trying psychedelic breathwork and it made me feel really a part of the group without being physically together with them. The trust that was created in the class helped me immensely to really enter into the technique and just accept the prompts that we were given. I had always wanted to try this but had been worried that it could be a little bit too intense for me. So this was a big step for me and I was very glad I found a teacher / class that was so supportive!"
»I loved how it felt like Anneli held such a deeply safe space to experience whatever was coming up in the process and that it was safe to feel all the feels. It felt that I was totally accepted and held in the expression of all of it.«
YOUR GUIDE
Anneli is certified in functional breath coaching, Psychedelic Breath®, energetic healing modalities and aroma practice. She has many years of experience in working with atmosphere, hospitality and spatial staging and loves working with breath, music, the senses and people.
DISCLAIMER
Dynamic breathing is a very powerful and intense breathing technique that should not be practiced to its fullest under the following conditions: pregnancy, epilepsy, cardiovascular disease, high blood pressure, high intraocular pressure, retinal detachment, previous stroke, diagnosed psychosis and anxiety disorders, recent injuries and broken bones.
By booking the ticket, you confirm that none of the above conditions applies to you. If you are unsure, please write to me. I will also show an alternative, very gentle breathing technique that is possible for everyone.