Event Information
Refund policy
Refunds up to 7 days before event
The ability to deal effectively with stressful situations is also known as resilience.
About this event
The ability to deal effectively with stressful situations is also known as resilience. The FiRE model of resilience, based on interdisciplinary research, was developed by Leadership Choices and encompasses all the factors that can positively influence the resilience of leaders. FiRE stands for Factors improving Resilience Effectiveness®. A high level of resilience has been shown to lead to better leadership, communication and decision-making behavior among managers. The individual level of resilience is largely derived from a person's personality structure. However, another important part is influenced by specific behaviors and current life satisfaction. Conventional personality instruments, such as the 5-factor model, measure only the time-stable characteristics of personality, the so-called traits.
The Executive FiRE Index also measures the effects of one's own behavioral routines and current life satisfaction on resilience and also provides concrete information on which measures can be used to improve this.
This presentation is about introducing the Executive FiRE Index.
Speaker: Karsten Drath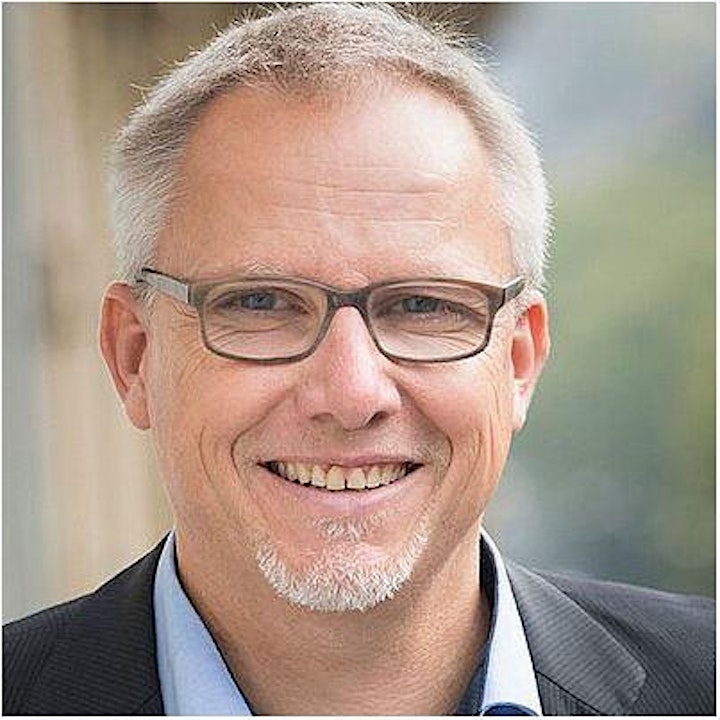 Karsten Drath has many years of leadership experience as a management consultant and manager with renowned international corporations such as Accenture, Bombardier, Perot Systems and Dell. Since 2006, he has worked as an executive coach primarily with top managers and leadership teams and is currently Managing Partner at Leadership Choices in Wiesbaden. He is a cabinetmaker, engineer, MBA, coach, psychotherapist, author and world cyclist. He is a sought-after keynote speaker in the field of leadership, motivation and resilience and has published numerous books on the topics of coaching, leadership and resilience, including "Resilient Leadership" and "The Resilient Organization". He works as a coach and lecturer on leadership at the WHU Center for Responsible Leadership in Koblenz/Düsseldorf and at the World Economic Forum in Geneva.
Benefits for the participants?
Participants will receive an overview of the FiRE model of resilience
The structure personality instrument Executive FiRE Index 2.0 will be presented
Possible applications and contraindications are discussed
The measurement procedures and graphical representations will be explained
Approaches to debriefing the tool are discussed
Additional Information:
https://www.leadership-choices.com/
Drath, Karsten; Die Kunst der Selbstführung; Haufe; 2019
Drath, Karsten; Die Resiliente Organisation; Haufe; 2018
Drath, Karsten; Resilient Leadership. Beyond myths and misunderstandings. Routledge, 2016
Drath, Karsten; Resilienz in der Unternehmensführung; Haufe; 2014
CCEU
Core Competencies: 1,0
Resource Development: 0,5

Date and time
Location
Refund policy
Refunds up to 7 days before event
Organiser of Measuring individual resilience with the Executive FiRE Index 2.0
Die International Coaching Federation (ICF)  wurde 1995 in den USA gegründet und ist heute mit fast 37.000 Mitgliedern (Stand März 2020) in 143 Ländern, weltweit, die größte Non-Profit-Vereinigung professioneller Coachs. ICF Deutschland gibt es seit 2001, mit derzeit über 630 Mitgliedern.
Die Ziele der ICF sind:
Die Integrität des Coaching-Berufs zu stärken und zu fördern.
Durch Zertifizierung von Coachs mehr Transparenz für Klient/Innen und professionelle Coaches zu ermöglichen.
Die ethischen Standards des Berufsstands auf hohem Niveau zu prägen und weiter zu entwickeln.
Klientinnen und Klienten bei der Auswahl des für sie geeigneten Coachs zu unterstützen.
Forum und Interessenvertretung für die weltweite Gemeinschaft der Coachs zu sein.
Die ICF-Mitglieder durch kollegialen Austausch, interne Weiterbildung, Pressearbeit und internationale Vernetzung bestmöglich bei Ihrer Arbeit und ihrem professionellen Wachstum zu unterstützen.
Die Förderung der Kunst, Wissenschaft und Praxis des professionellen Coachings Die International Coach Federation (ICF) wurde 1995 in den USA gegründet und ist heute mit mehr als 37.000 Mitgliedern in über 143 Ländern der weltgrößte Verband professioneller Coachs und Hauptansprechpartner für Menschen, die einen Coach suchen. Sie ist die einzige Coaching-Organisation mit einer weltweit anerkannten Zertifizierung, hohen ethischen Standards und 8 Kernkompetenzen, die den Rahmen für professionelles Coaching definieren. ICF in Deutschland gibt es seit 2001, mit derzeit rund 630 Mitgliedern. Voraussetzung der ICF-Mitgliedschaft sind Nachweise einer fundierten Coaching-Ausbildung sowie der aktuellen Tätigkeit als Coach. Zudem wird jedem ICF-Mitglied empfohlen, eine der drei ICF-Zertifizierungsstufen (ACC/PCC/MCC) zu absolvieren, um dadurch Professionalität zu demonstrieren.
Coachingverständnis
Die Mitglieder der ICF verpflichten sich zu einer Coaching-Form, die den Klienten als Experten des eigenen Lebens anerkennt. Sie sind demzufolge der Überzeugung, dass alle Klienten über genügend Ressourcen verfügen, um ihre Ziele zu erreichen. Und dass sie kreativ, eigenverantwortlich und in sich vollkommen sind.
Die ICF-Zertifizierung als internationaler Standard Bereits 1998 eingeführt, ist sie die international am weitesten verbreitete und zugleich die einzige weltweit anerkannte Coaching-Zertifizierung. Aktuell gibt es bereits rund 30.000 ICF-zertifizierte Coachs. In zahlreichen internationalen Konzernen und Organisationen (z.B. IBM und NASA) ist eine ICF-Zertifizierung Voraussetzung für die Aufnahme in den Coaching-Pool. Die Zertifizierung ist nicht an eine Mitgliedschaft gebunden; auch verbandsunabhängige Coachs sowie Mitglieder anderer Verbände können sich durch die ICF zertifizieren lassen. Der Neutralität der ICF dient es auch, dass der Verband keine eigenen Ausbildungsinstitute betreibt.