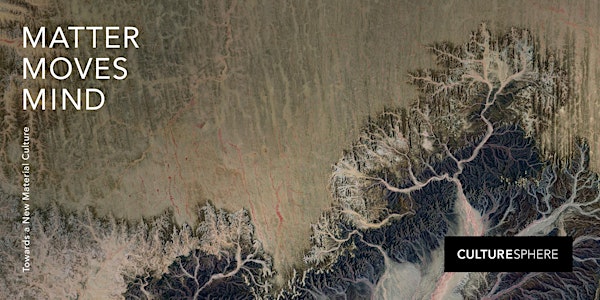 Matter Moves Mind: Towards a New Material Culture
Prof. Oliver Szasz will discuss with guests the significance of material culture on human action in the context of transformative change.
About this event
The current global crises show that we need to fundamentally reconsider our personal and societal thinking and acting. Thereby it is essential to understand that we do not act in isolation from the physical world, but that our perception, emotions, social relationships and even our bodies are shaped by the material world that surrounds us, which thus significantly influences our thoughts and actions. Hence, there is a reciprocal relationship between matter and mind, which manifests itself in our material culture. The things we create and surround ourselves with therefore go far beyond form and function, they embody and reflect ways of thinking. Artists and designers have always contributed to forming material culture and are therefore important agents in the context of transformative change. In the panel discussion Prof. Oliver Szasz (Culturesphere GmbH and Macromedia University of Applied Sciences) invites guests from the fields of design, arts, science and academia to discuss the significance and impact of material culture on human thought and action. During the period of MCBW 2022, an exhibition of the same title will take place at Culturesphere gallery, which brings artists and designers into focus who, with their approaches, methods and objects, set future-oriented impulses for a more sustainable material culture, invigorate the senses and inspire new ways of thinking.
Important Information: After you have registered for this free event you will receive a ZOOM link one day prior to the event via an Eventbrite e-mail.
We are looking forward to seeing you at the event!
Your Culturesphere team