Location
PlaceOne
Strausberger Platz 1
13. Etage
10243 Berlin
Germany
Description
Join us in this unique MasterClass
with Arawana Hayashi (Presencing Institute)
in the new Learning from the Masters Series!
This MasterClass is offered by the Generative Facilitation Institute (GFI) dedicated to providing unique learning opportunities for facilitators, leaders and change makers. We observe that your Self is your most effective facilitation tool in making innovation and profound change happen. Our aim is to link the outer with the inner dimension of facilitation and to integrate the intelligence of the head, heart and hand for leveraging impact and meaningful change.

Arawana Hayashi has been a pioneer in combining mindfulness, embodiment and awareness practices with facilitating social change. She is one of the founding members and core faculty at the Presencing Institute dedicated to facilitating profound and generative change in people, business and society together with Otto Scharmer, Peter Senge and many more.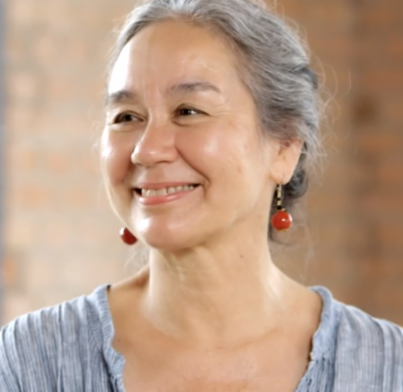 What you will learn and experience:
In this Masterclass we will explore and strengthen key capacities for facilitators, change-makers and leaders in order to facilititate generative change and transformation such as:
Integrating the intelligence of the head, heart and hand in your work

Seeing and acting from the field and larger whole (field- and awareness-based facilitation)

Embracing and leveraging not knowing as competence in facilitating generative change and innovation

Transforming stuckness into flow in self and social systems

Strengthening your own inner ground and connecting with deeper purpose in your work

Learning how to embody an emerging future for yourself and in working with groups (presencing)

Nurturing and tuning your Self as your most effective Facilitation Tool
Arawana will share with us her long-tested and effective practices as well as fresh insights from the field of facilitating social change.
The Masterclass allows for both a personal as well as collective learning journey. It emphasizes concrete experience, practical applications, deep reflection and exploration on how to transfer insights into your own facilitation practice and specific context. We will also listen to stories from the field in applying these and other cutting-edge embodiment, presencing and awareness-based approaches, Together, we will enrich and deepen your own work as facilitator, leader, change-maker and the human being that you are.
Become part of the Generative Facilitation Learning Community by meeting other inspiring facilitators from different countries and contexts. With them you will engage in peer coaching and learning in an inspiring, compassionate and encouraging way.
Additional benefits:
All GFI Masterclass participants will have online access to further resources of the Generative Facilitation Institute including a Masterclass Reader with key practices, tools and applications for diverse contexts, as well as further articles and videos.
Moreover, as this is the first Masterclass in a new Series on Learning with the Masters in Generative Facilitation, participants will be offered a discount for any of the diverse capacity development programs of the GFI such as the Generative Facilitation or Facilitate U Curriculum, other Masterclasses and more. Check out the new website www.generativefacilitation.com to be launched in June 2017!
Facilitation Team:
Arawana Hayashi (Presencing Institute)
Christine Wank (Generative Facilitation Institute)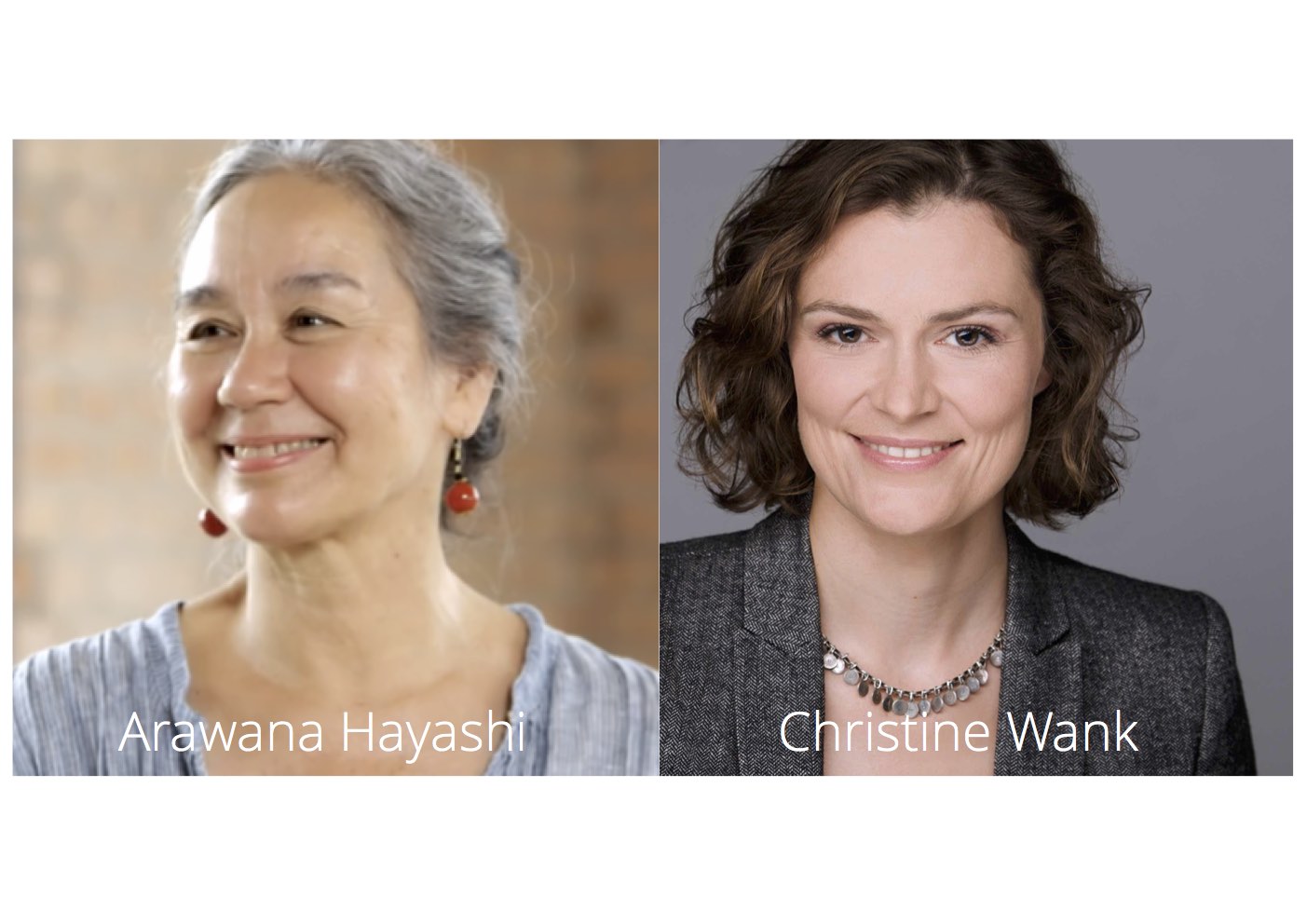 Arawana Hayashi is one of the founding members of the Presencing Institute (www.presencing.com) and works closely with Otto Scharmer and Peter Senge for more than 15 years. She works as facilitator, dancer, choreographer, and movement teacher with roots in Asian and Western arts and is an appointed senior meditation teacher in the Shambhala Buddhist tradition. She brings her extensive background in the performing arts and in contemplative practice into leadership programmes in the arena of organizational and social change.
She is well known for her arts-based social change method called Social Presencing Theater (SPT).This body-based method makes visible the underlying patterns in individuals, teams, organizations, and communitites, and invites the co-creation of healthy, compassionate futures.
Since 2000 she has been on the Creative Process faculty of ALIA's Shambhala Institute for Authentic Leadership and contributes to many other programs such as the Sustainable Co-creation program, Norre Snede, Denmark; the Naropa University Authentic Leadership program, Boulder, USA; and the Society for Organizational Learning's Executive Champions Workshop. She lives with her family in the USA.
Christine Wank is the founder of the Generative Facilitation Institute (GFI) dedicated to inspire and strengthen facilitators, leaders and change-makers in facilitating generative change and making transformations happen. She is designing and conducting several capacity building programs (such as in the Generative Facilitation Certification Program, Facilitate U and the Masterclass Series with leading international practitioners) by both linking and leveraging the inner and outer dimension of change and by integrating the intelligence of the head, heart and hand.
Christine is an international facilitator, trainer and coach in organisation and leadership development and innovation with a passion for co-initiating and facilitating meaningful change. As senior facilitator of the Presencing Institute she has been engaged in the fields of capacity building and change facilitation for over a decade. As founder of Facilitate U she helps people and organizations reach their full potential and shape the world in a responsible purposeful way. During the last 15 years she has worked with business, government and NGO leaders, multi-cultural teams and organisations from across the globe. She was a guest lecturer on Leadership and Change i.e. at the Central European University in Budapest and Humboldt-Viadrina School of Governance in Berlin. She lives with her family in Berlin.
Time and Location:
October 22, 2017: arrival and check-in until 15.30, welcome dinner and introduction 15.30-19.30
October 23, 2017: 9.00-17.30
October 24, 2017: 9.00-17.30
October 25, 2017: 9.00-17.00
The Masterclass takes place in the beautiful venue of Place One with stunning views all over Berlin from the Rooftop of the Towers at Strausberger Platz. Enjoy the beautiful views and watch the Fernsehturm from our Panoramabar while enjoying a coffee or drink. For further impression see the 360 degree tour here:
Rates:
Early-Bird-Rate before August 31, 2017: 1.400 EUR plus 19% VAT
Regular rate from August 31, 2017 on: 1.650 EUR plus 19% VAT
Rates include:
the training and venue

training material and Masterclass reader

personal journal

photo documentation

additional online resources after the course for deepening learning and practice

as well as the welcome dinner on the first day.
The venue charges an additional 80 EUR plus 19% VAT for any coffee, tea, small snacks and non-alcoholic beverages during the coffee breaks. Hotel and meals (except for first evening) will be self-organised and covered by the participants. We are happy to send you a list of recommended hotels near the venue.
Further Information:
For further information please contact:
Christine Wank (Generative Facilitation Institute) via: info@generativefacilitation.com
FAQs
Which hotels and apartments are close to the venue and how do I get there?
Adress of the event:
PlaceOne
Strausberger Platz 1
13. Etage
10243 Berlin
Closest Metro Station: Strausberger Platz (U5)
Accomodations close to the venue:
Pegasus Hostel
Str. der Pariser Kommune 35
10243 Berlin
+49302977360
Distance: One station U5 Weberwiese
Pension Reiter Berlin
Palisadenstraße 53
10243 Berlin
+49 30 42800281
Distance: One station U5 Weberwiese
www.motel-one.com/de/hotels/berlin/hotel-berlin-alexanderplatz/#t=hotelinfo
Motel one
Dircksenstraße 36
10179 Berlin
+49 30 200 54 08-0
Distance: 2 Stations U5 Alexanderplatz
Novum Select Hotel Berlin Ostbahnhof
Lange Straße 31
10243 Berlin
+49 4930 293030
Distance: Two stops with Bus 142 until: Andreasstr./ Langestr.
Ibis Budget Berlin Alexanderplatz
Mollstraße 31
10249 Berlin
+49 30 339391120
Distance: Five stops with Bus 142 until: Mollstr./ Otto-Braun-Str.
Soho House Berlin
Torstraße 1
10119 Berlin
+49 30 4050440
Distance: Six stops with Bus 142 until: Mollstr./ Prenzlauer Allee
Cancellation Policy
In case that you need to cancel your participation the following policies apply:
Until 75 days before the beginning of the event we can offer a full refund of the transferred rate minus a handling and service provider fee of 150 EUR and any banking fees involved.
Until 50 days before the beginning of the event we can offer a 50% refund of the transferred rate minus a handling and service provider fee of 150 EUR and any banking fees involved. After that we cannot offer any refunds due to made arrangements.
In the highly unlikely event that we need to cancel or shift the date for this Masterclass we will fully refund your rate (either early bird or regular depending on your booking). We cannot cover any other expenses or cancellation costs involved such as for canceling your transport (flight, train etc.) or hotel.