A masterclass by Hannah Tuwanakotta!
About this Event
Make-up can enhance your features and boost your confidence. To achieve the best result, it is important to learn how to properly apply make-up. Even slight changes in technique and product-choice can lead to huge improvements. In that way, make-up truly is a magical art form. Become the best MUA your face has ever met in this personalized masterclass provided by United POP!
Learn from a highly respected and well experienced make-up professional, Hannah Tuwanakotta. Hannah has worked with major brands such as Karl Lagerfeld, Mugler and Clarins and has even been named The Best Make-Up Artist of the Netherlands in 2010. She knows all the tricks of the trade and is very excited to share them with you!
This masterclass will help perfect your daily make-up routine. Our make-up professional will be there to give you personal advice. You will leave the masterclass with the following skills:
Achieve a beautiful and even skin tone
From the best primer, to the perfect foundation match; our make-up professional will help you reach the skin tone you have wished for!
Achieve the most fleeky eyebrows
Eyebrows are a crucial step and can change your whole expression and appearance. Our make-up professional will help you get the perfect shape, color and product-match for your face.
Achieve that snatched contour and highlight
Learn how to properly contour and highlight your face according to your face shape! Get that slimming and/or glamorous look and make your facial features pop.
Achieve eye-catching eyes
The eyes usually are the first thing we look at. Learn how to make them stare by creating the most magical eye-looks. From eyeshadow to eyeliner, all will be taught.
It's all about lips lately, isn't it? Our make-up professional, Hannah, will help you decide what colors suit you the best, which formula is the right fit for you and how to properly apply it.
Achieve the best make-up kit
Make-up products and make-up tools go hand in hand and are equally as important. Every product has its own perfect match. Our make-up professional will hook you up with the ultimate make-up kit!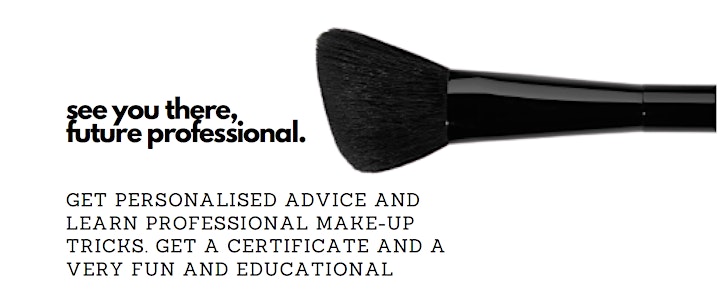 Sign up for this masterclass and become your own favorite make-up artist! For only €49,- you will leave with very useful make-up skills from an award-winning and highly respected professional, a very fun and educational experience and a certificate!
If you sign up for make-up courses, this masterclass will be completely free.
Don't forget to bring your own make-up and tools. We can't wait to see you and get glam together!