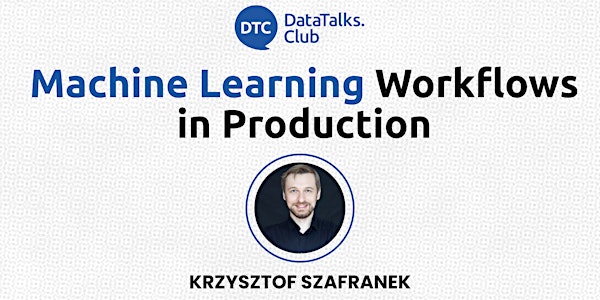 Machine Learning Workflows in Production
The journey from a notebook experiment to a production pipeline - Krzysztof Szafranek
About this event
Outline:
Unique requirements for ML experimentation environment
How is ML in production different from experimentation
How Zalando's ML platform tackles challenges of ML experimentation and building production pipelines
About the speaker:
Krzysztof Szafanek is a seasoned engineer with 17 years of professional experience in building software in industries such as pharma, geo services, gaming and online retail.
At Zalando Krzysztof has been supporting machine learning practitioners as ML Platform engineer and internal consultant.
DataTalks.Club is the place to talk about data. Join our slack community!