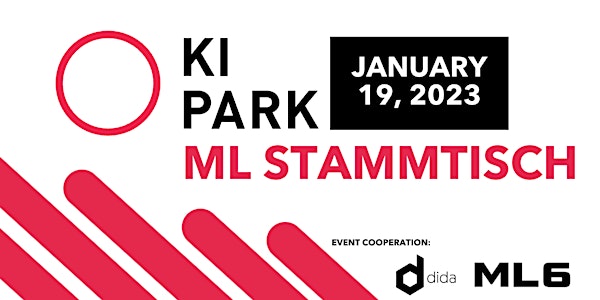 Machine Learning Stammtisch hosted by KI Park e. V. , dida and ML6
Join us for the first KI Park Stammtisch on Machine Learning. Exchange ideas with like-minded people on the topic of ML in a small group.
When and where
Location
KI Park e.V. Im Marienpark 22 12107 Berlin Germany
About this event
Register now for the first KI Park Stammtisch Machine Learning.
When: January 19, 2023, 5 p.m. - 7 p.m.
Where: KI Park Space, Im Marienpark 22, 12107 Berlin, Germany
Who: Members of KI Park as well as other interested guests
How: With valid registration and ticket only.
Our partners: This event is co-hosted be our members dida and ML6. For more information visit www.dida.do and https://de.ml6.eu/
What can you expect?
Meet like-minded people and use the opportunity to network and exchange ideas on the topic of Machine Learning. The opportunity to create new synergies that will help you in your business or even enable future collaborations is favorable.
In addition to interactive networking sessions, our guests are invited to discuss and ask questions in workshop groups on the following topics:
Data Processing - presented by dida
In natural language processing, data processing plays a vital role in preparing text data for machine learning models. This includes tasks such as tokenization, stemming, and lemmatization to help the model better understand and process the input data. We'll discuss why this step is so important and what are common approaches and pitfalls.
Neural language models - presented by dida
Neural language models can predict the likelihood of word sequences and are trained on massive datasets. You can use them for (almost) everything, from language translation to text generation and classification. We'll discuss common use cases and how they work on a high level.
MLOps - Creating Business Value - presented by ML6
Machine learning models are becoming more sophisticated in recent years and are omnipresent in various industries and use-cases - especially in NLP. Yet, only a small percentage of models make it into production and generate business value. We discuss why this is the case and elaborate on best practices.
In addition, the KI Park team will provide snacks and drinks as well as a unique industrial location in the innovation hotspot of Berlin's south.
The event is limited to 20 participants.
COVID-19
In the current situation, there is no mask or vaccination proof requirement. However, we ask all guests to take a voluntary COVID-19 test before joining us. We want to keep the risk of getting sick as low as possible for everyone and thank our guests for their support.
Guests who show clear symptoms of a cold will unfortunately not be admitted to the event.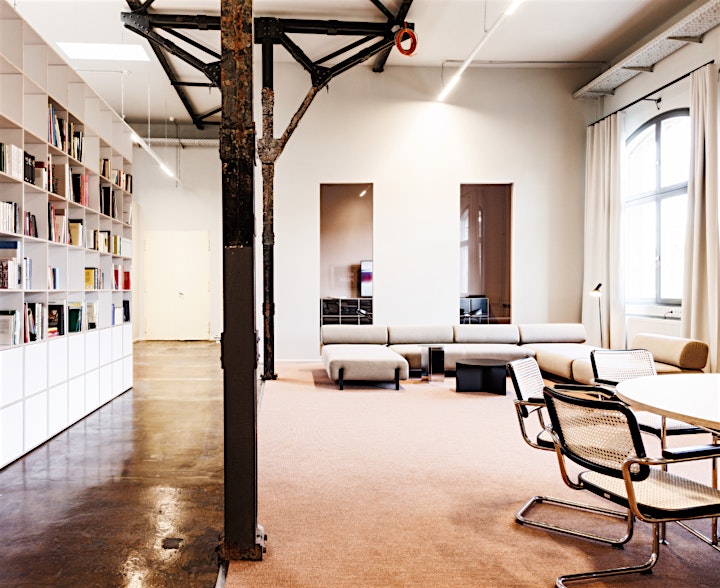 We look forward to your participation. Register now if you would like to attend. If you have any questions, please contact us at events@kipark.de.
We look forward to our next meeting with you.
Kind regards
Your KI Park Team