Dieses Event ist beendet.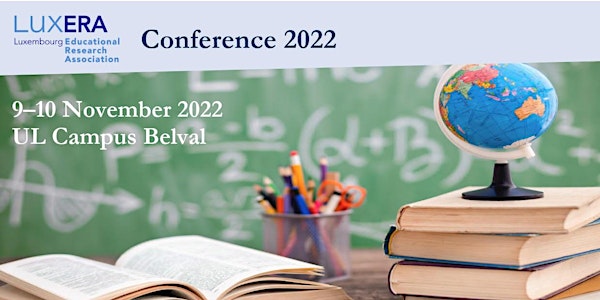 LuxERA Conference 2022
Conference of the Luxembourg Educational Research Association 2022 Onsite @Campus Belval
Zeit und Ort
Veranstaltungsort
University of Luxembourg, Campus Belval Avenue de l'Université 4365 Esch an der Alzette Luxembourg
Karte und Wegbeschreibung
Zu diesem Event
The 2022 conference of the Luxembourg Educational Research Association (LuxERA) invites all people active and interested in educational research in and on Luxembourg to join the dialogue and provide their perspective on education (research). The conference provides an open space for a wide range of disciplinary, theoretical, methodological, and thematic contributions about education in Luxembourg and beyond, and aims to stimulate exchange and cooperation within the field of education and related fields, such as inclusive education, multilingualism, lifelong learning, history of education, and sociology of education, among others. Key themes include education systems; diversity and inclusion; multilingualism from early childhood to tertiary education; educational and social inequalities; assessment and diagnostics; teacher professionalisation; (digital) teaching and learning; (lifelong) cognitive adaptation and learning strategies.
The conference will include a joint keynote and lunch with the College of Interdisciplinary Educational Research (CIDER), a leading network of postdoctoral and senior researchers.
Conference programme
See below
About LuxERA
A forum for dialogue and a network for the support and encouragement of established and emerging researchers and for the development of science policy and scientific exchange in the field of educational research in Luxembourg, Europe, and worldwide.
More information about LuxERA
Participation
Participation will be free to all LuxERA members and 30 Euros for non-members. We encourage all researchers in our community to join the association and to benefit from a discounted/free participation at ECER and LuxERA events. To become a member, please fill out the following form.
Privacy policy statement
For conference planning purposes, we store your personal data (name, affiliation, e-mail address). These data are necessary to process your conference participation. They will be only used for this purpose and not forwarded to any third party. Without your agreement, we cannot process your conference participation.
Further questions: Do not hesitate to contact us (luxeraconf@uni.lu)