Sales Have Ended
Ticket sales have ended
We are very happy that you will be our guest. On the day of the event we will send the link to the session to you. LOVE Eli, Arjanna and Nele
Sales Have Ended
Ticket sales have ended
We are very happy that you will be our guest. On the day of the event we will send the link to the session to you. LOVE Eli, Arjanna and Nele
MORE THAN ENOUGH with LORRAINE SUXDORF
About this event
Lorraine is an English designer, coach and lecturer in creative thinking who lives in Hamburg. She describes herself as a "picture thinker".
Her goal is to encourage women to show themselves genuinely, to recognize for themselves who they are and what they have to give. She knows about the power of self-perception and not only gives us a method to transform one's eternally critical view of one's self-image into a loving, empowering gaze.
During the LOVE SESSION, Lorraine will share her holistic approach to self care. She will talk about how to overcome disruptive events in life by focusing on the parts of us that can get us through it, explore how we can learn to move into the direction of the life you were intended, and help us see that we already have what we need to succeed. 😊
We will experience how impactful self-images are when she invites us into her very personal story with the title "More than enough".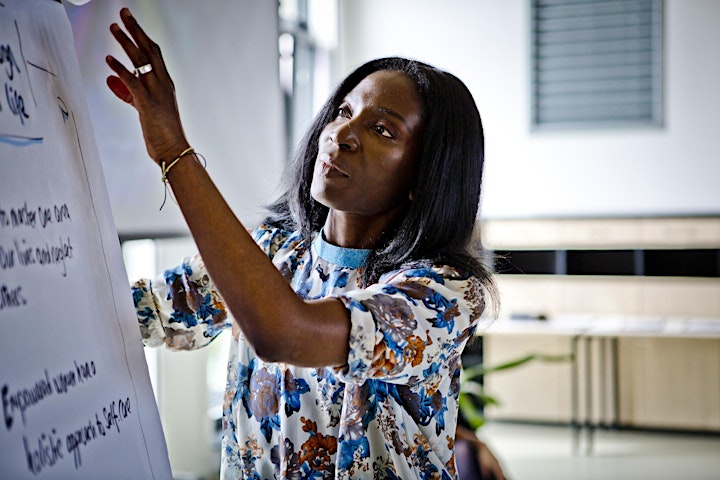 ABOUT LORRAINE SUXDORF
Lorraine is a true jack of all trades.
She is an English designer, coach and lecturer in creative thinking at MSH Medical School Hamburg who lives in Hamburg and describes herself as a "picture thinker".
Together with her sisters she started the initiative "Wise Women Wellness" a coaching program that helps African, Caribbean and multi-ethnic women, some living in the most deprived parts of London) with developing a holistic self-care approach to their work-life balance. And she cofounded the non-profit association REAL JAMAICA SCHOOL PROJECT with the aim of financially supporting children and young people of poor families in Jamaica, where she was born, in order to help them to afford school fees and prepare them for their professional future.
She also wrote and illustrated an amazing upcycling book that teaches art and creative thinking through the lens of sustainability. What a woman!
CONTENTS OF THE SESSION
DIVE IN: Dive into the topic together with Lorraine.
TO YOU: Visualization exercise to prepare for the breakouts.
TOGETHER: Small breakouts among you - a safe space to exchange experiences, thoughts and ideas in small groups.
BE GUIDED & GROW: Q&A and reflections with Lorraine.
Although Lorraine will speak English, feel free to ask your questions and discuss in German if that's easier for you.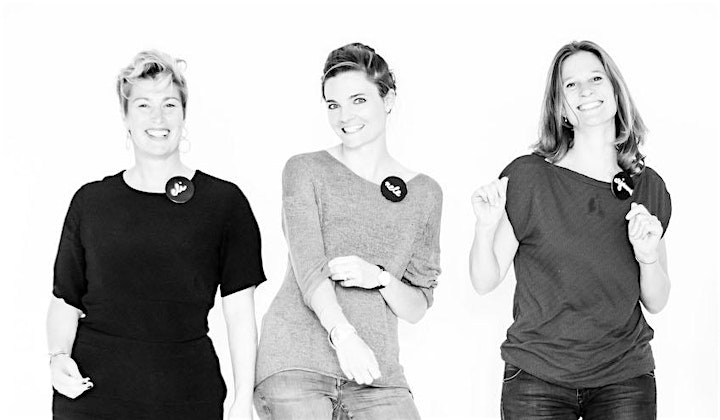 WITH US
Jasmin Zihlmann and Arjanna van der Plas, co-founder of the WOMEN'S HUB in Zurich, will be your hosts for this event.
We are looking forward to seeing you! We are all sisters - now more than ever.
Love,
Arjanna & Jasmin

ABOUT WOMEN'S HUB SESSIONS
Organizer of LOVE SESSION with LORRAINE SUXDORF - November 3rd, 2021
The WOMEN'S HUB is a vibrant community that fosters collective growth. Our goal is to support each other in becoming the boldest, truest version of ourselves - whatever that looks like for each of us. We empower each other, both personally and professionally. We believe being vulnerable makes us stronger.  
The WOMEN'S HUB DAYs provide us with a stage where we can share our deepest visions and dreams, so that other women can help us realize them. Vague hunches and concrete plans - we welcome all, and love propelling them forward together. Because, empowered women create a better world. 
WOMEN'S HUB LOVE SESSIONS  are organized by WOMEN'S HUB UG (haftungsbeschränkt).