90min Open-Air LIVE Yoga @ Schloßgut Schwant
About this event
As things open up, and life starts to get back to normal, I am happy to announce my first LIVE class of the year!
Join me and your fellow yogis for an open-air class in the sculpture garden of Schloßgut Schwante for the first of my weekly Tuesday evening classes.
Come early and enjoy a meal or a drink at the cafe, which serves locally-sourced food, visit the Hofladen with specialties from the region, or take a stroll through the beautiful sculpture park.
There is no pre-registration necessary for this class. Just come to the sculpture park entrance and bring €15 cash for the class fee, as well as your yoga mat and something to cover yourself for sivasana if you tend to get cold.
Check out the Schloßgut Schwante website for directions. https://schlossgut-schwante.de/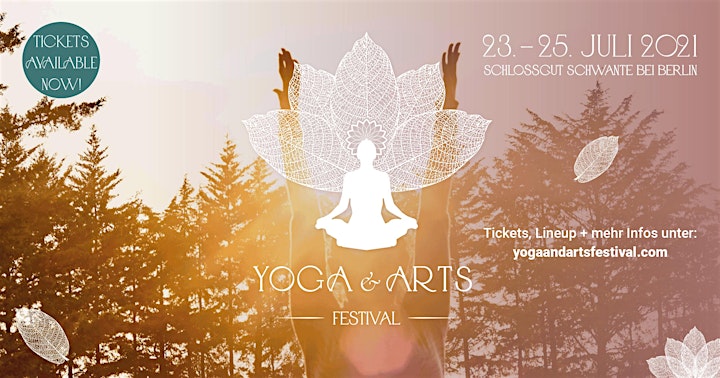 And don't forget to check out the Yoga & Arts Festival I am organizing, together with my business partner Janna Kleinknecht, happening from 23-25th July at the Schloß. Tickets go on sale soon!!
www.yogaandartsfestival.com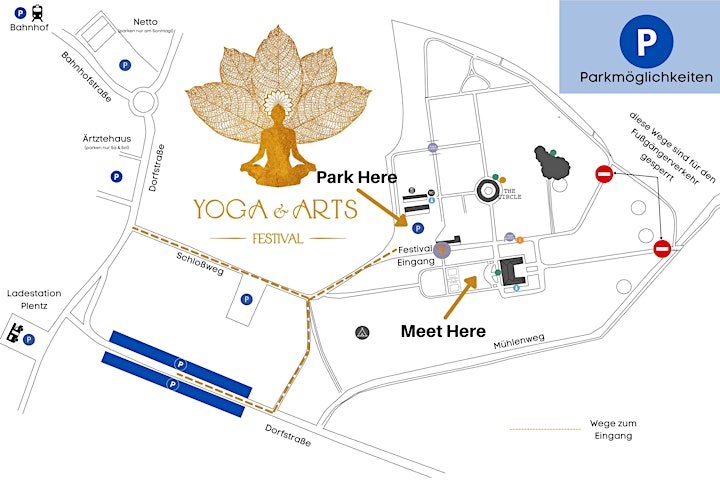 Anfahrt
Schlossgut Schwante
Schlossplatz 1-3 (Navigation: Schlossweg 1, 16727 Oberkrämer)
16727 Oberkrämer OT Schwante.
Mit dem Auto aus Berlin:
nördlicher Berliner Ring, A10 Richtung Hamburg Ausfahrt 30 "Oberkrämer", links abbiegen Richtung Schwante, durch Vehlefanz hindurchfahren, nach dem Kreisverkehr links in den Schlossweg abbiegen – Parkplätze vorhanden.
Achtung: Auf der A 111 Stadtauswärts ist auf der Höhe Schulzendorfer Strasse ein fest installierter Blitzer!
Öffentliche Verkehrsmittel:
S-Bahn 25 bis Bahnhof Hennigsdorf, weiter mit RB 55 Richtung Kremmen bis Station Schwante. Von dort sind es fußläufig 7 Minuten bis zum Schlossgut.
Organiser of LIVE!! - Outdoor Yoga in the Sculpture Garden - TUESDAYS
 Based in Berlin, Germany, but originally from Florida, USA, Adam Rice has been teaching Vinyasa flow yoga since 1999, and is the creator of PurePrana Vinyasa Flow. A former Junior Olympic athlete, entrepreneur and adventurer, Adam discovered the power that yoga has to restore his balance and reconnect him with his inner strength.
In addition to his teaching, Adam has dedicated his life to helping others. He is the founder of Travel with a Purpose, which takes yoga students to places like India to volunteer in orphanages, and draws on his extensive shamanic training leading plant medicine ceremonies for healing body and soul, in both Europe and Costa Rica. He has been selected as an Ambassador for companies such as Lululemon Athletica, Addidas & Wanderlust/Mercedes-Benz, is a Mentor Teacher at Spirit Yoga Berlin, a Tantra/Dearmouring and Reiki healer, and offers workshops and retreats around the world.
Adam also co-facilitates an inner child group process called "Primal Therapy - Childhood Deconditioning", and is a co-founder of the Wild Man Movement, a men's group aimed at giving men a safe space to be vulnerable, and become the best, most aware men they can be. 
Adam spricht auch fliessend Deutsch und kann auf Deutsch und Englisch unterrichten