Lisa Bloom - Story Coaching – how to attract more clients, create greater f...
Event Information
Location
ICF Deutschland e.V. - KEIN VERANSTALTUNGSORT - LIVE WEBINAR
Reigersbachstraße 32
80995 München
Germany
Description
Story Coaching – how to attract more clients, create greater financial success while increasing your impact.
Description of webinar content:
Most coaches develop their expertise in coaching and yet struggle to attract clients and sell their services. In this webinar, we'll look at the incredible impact of a story well told; how to build trust and credibility, develop our best offer and close the business we need.
Your story is key to connecting with your ideal client – we'll look at how to introduce confidence, creativity and credibility when you reach out to prospective clients.
You'll learn how you can stop second guessing yourself when you speak about what you do. And how building a platform will help the right people find you!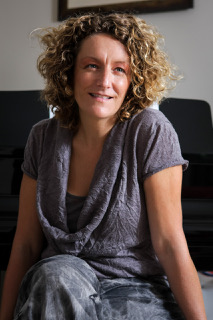 Brief bio of speaker
Lisa Bloom, founder of Story Coach, trains coaches to use storytelling as a powerful approach to impact their clients and grow their business. She also works with organizations leaders, entrepreneurs and business owners to create resilient cultures, powerful leadership and effective change processes. Lisa is a professional Storyteller, accredited Coach, Author, Mentor and Leadership expert. Lisa is the author of the Amazon bestseller "Cinderella and the Coach-the Power of Storytelling for Coaching Success!" and the creator of the Stories That Sell & Certified Story Coach Programs. For more details: http://www.story-coach.com
Goals & benefits for Participants
To understand the power of story

How to find the stories that will work best in your business

How to build trust, credibility and a platform for your greatest work

How storytelling contributes to great financial success!
Additional Resources
I'm delighted to offer a free pdf of the Amazon bestseller – "Cinderella and the Coach – the Power of Storytelling for Coaching Success!"
Date and Time
Location
ICF Deutschland e.V. - KEIN VERANSTALTUNGSORT - LIVE WEBINAR
Reigersbachstraße 32
80995 München
Germany