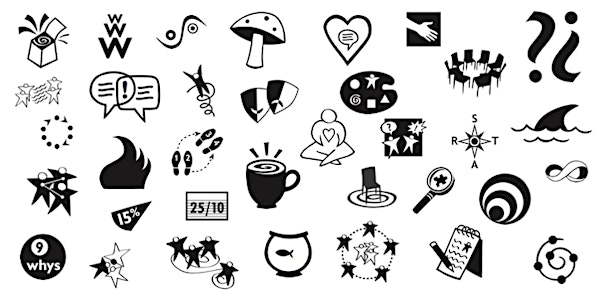 Liberating Structures Immersion Workshop
When and where
Location
Kühne Logistics University (KLU) Großer Grasbrook 17 20457 Hamburg Germany
Refund Policy
Contact the organizer to request a refund.
Description
We are proud to offer a workshop the likes of which Germany has never seen before. The two inventors of Liberating Structures (LS), Keith McCandless and Henri Lipmanowicz, and Liberating Structures pioneer Fisher Qua, will demonstrate these structures with the full participation of all attendees (no lectures!!). Full participation means that attendees will experience first hand how LS make it easy to include and engage everybody no matter what the nature of the work or challenge is, and no matter how many people need to be included. Attendee will repeatedly see how LS give everybody the opportunity to work at the top of their intelligence and creativity.
Each workshop attendee will have many opportunities to discover how he/she can immediately make use of LS. Many lively examples will be shared to provide concrete inspiration. Every attendee will leave with at least one concrete application he/she can implement right away.


Immersion Workshops are designed to introduce participants to a large number of Liberating Structures very rapidly – it's a fast "do one, do another one" method of learning. The purpose is to create awareness of the wide range of possibilities that Liberating Structures open up. Also, experiencing a large variety of structures demonstrates that there are many ways to address any particular challenge with one or a combination of LS.
Learning to use Liberating Structures is like learning a new language. First you learn individual words. Then you put them together into simple sentences and, pretty soon, you are stringing LS together and transforming the way you and your co-workers are working together and solving problems.
Ticket prices include lunch, snacks and softdrinks.