Description
NO MORE TICKETS AVAILABLE
Join waitlist or subscribe to our newsletter for updates.
*****************************
LevelUP Learning Sprint
Join us for a 5-day Learning Sprint about iOS development in Berlin, Germany from Monday, July 2nd to Friday July 6th.
Ten programmers. Five days. One mission: grow.
What is a Learning Sprint?
It's a new format that brings together passionate programmers to share their knowledge in a peer-to-peer learning experience. It's for intermediate and advanced practitioners who want to improve their skills and techniques in a collaborative and fun learning environment.
A Learning Sprint is project-driven and self-directed. You bring your own project and have a rough plan of what you want to accomplish during the sprint. It's the ideal environment to spend time on that side project you always wanted to work on.
Making progress on your project is going to be the most concrete goal you will work towards. However, it will just be the foundation of your learning journey at LevelUP.
The real power of LevelUP is the group. Nine other highly motivated peers will join you on this journey and make this sprint a unique and valuable experience.
Peer-to-peer learning works without teachers, because everybody is a teacher. We believe that you will learn more and better working directly with other experienced practitioners on the projects you are passionate about.

This sprint's theme: iOS Development
Each Learning Sprint has a theme. This one is about iOS Development. The sprint is not about teaching you iOS Development, it's about getting better at it. Join a group of experienced iOS developers, hack away on your projects, share tips and techniques, and get dramatically better at building apps for Apple platforms.
Bring your published app and work on a new feature. Or finally start that refactoring effort or architecture change. Or take the week to experiment with the new features and APIs Apple just launched at WWDC.
Collaborate with other iOS developers and learn their tricks and techniques. And as a bonus, you can receive feedback, pair-program, debug, or analyze the performance of your app with a former Apple Technology Evangelist.
Learn
Present your ideas and work to others and receive valuable feedback.
Discover what others are working on and be inspired by their ideas and perspectives.
Learn how others work, about their process, and apply tips or groundbreaking changes to your own workflow.
Tap into the unique knowledge and experience other participants bring with them.
Teach
Share what you know, even if you don't feel like an expert. If you know something others don't, you can be their expert.
Improve your teaching skills and gain deeper understanding by explaining them to others.
Enjoy sessions of pair programming, white boarding, and rubber-ducking, and get ready to learn and teach at the same time.
Communicate
Collaborate with a small and focused group of motivated practitioners.
Participate in a safe and open space where everybody feels welcome and included.
Become aware of your own biases and learn to detect and prevent subtle communication mishaps we all get wrong sometimes.
Improve your communication skills along the way, almost automatically.
Experience
Connect with diverse personalities with different backgrounds, perspectives, and levels of experience.
Improve your skills through real practice and discover how effective and fun learning can be.
Enjoy a fabulous time doing what you love with interesting people.
Become part of our Passionate Programmers community, make new friends, and stay in touch.
Come to spend time on a project you always wanted to work on. Leave as a better learner, teacher, communicator — and have fun and make new friends along the way.
How does it work?
We start with getting to know each other, the projects we want to work on, and establish our learning goals.
Each morning starts with a quick check-in to find out where everyone stands and where we want to go, and how we can help each other making progress.
In six time-boxed one-hour sessions you get to spend time pair-programming, white-boarding, rubber-ducking, studying, collaborating, or focusing on your project. In between there'll be ample time for a proper lunch break and lots of great discussions.
At the end of each day, we wrap up with a quick check-out to reflect on what we learned.
At the end of the sprint we present to each other what we built during the week, recap what we learned, and then celebrate our achievements. We wrap up Friday night with the chance to get to know some other members of the Passionate Programmers community.
Having finished a LevelUP Learning Sprint, you'll become part of our community and can stay in touch with your sprint team as well as other passionate programmers on our Slack channel.



Facilitators
Two experienced and independent facilitators will help you get the most out of your sprint. They will provide guidance, coaching, and just a little bit of structure to set everyone up for a productive week.
They will moderate daily check-ins and check-outs, help with planning each day's sessions, encourage collaboration, and assist you with anything you have questions about during the sprint. They also bring their own experience and knowledge to the sprint and you are welcome to work with them just as with everybody else in the group.
Your facilitators for this sprint: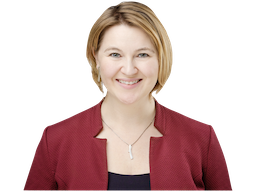 Birgit Nieschalk, trainer, architect of human interaction, former IT project and partner manager. Ask her about:
teaching and facilitation tools
agile practices
decoding your own and other's behaviour (Insights Discovery®)
getting unstuck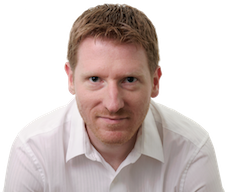 Stefan Lesser, passionate programmer, app architect, and former Apple Technology Evangelist. Ask him about:
software development and application architecture
agile practices
delivering technical presentations
iOS development and other Apple platforms and technologies
What's included?
5 days in a professional co-working space in Berlin, Germany
Dedicated rooms for the event with high-speed internet access
A productive environment to focus and collaborate
Guidance and coaching from two experienced facilitators
Coffee, tea, water, and healthy snacks
A wealth of new knowledge, insights, and perspectives from a diverse team
A chance to make progress on that idea/project you always wanted to work on
An opportunity to form meaningful relationships with people sharing your passion
During the sprint we will take photos and videos for marketing purposes and to share with other passionate programmers. Let us know before the sprint starts, should you feel uncomfortable with your picture being taken.
Special Offer
Be among the first participants of a LevelUP Learning Sprint and help us design the future of learning. Join us for pioneering this new format and take advantage of our special launch offer: €790,- incl. VAT


When?
Monday 2nd July - Friday 6th July | 9am - 6pm
(Friday party open end)
For your travel arrangements we recommend that you arrive in Berlin the Sunday before the event and don't leave until the Saturday after (don't miss the party!).


Where?
juggleHUB Coworking
Christburger Straße 23
10405 Berlin
In Berlin's Prenzlauer Berg neighborhood, with easy access to the M6 and M10 tram lines.



Tickets are limited to ten participants; you can join a waiting list, should tickets be sold out.


Learn more
If you want to keep in touch and learn about future LevelUP Learning Sprints and other activities by and for Passionate Programmers subscribe to our newsletter.