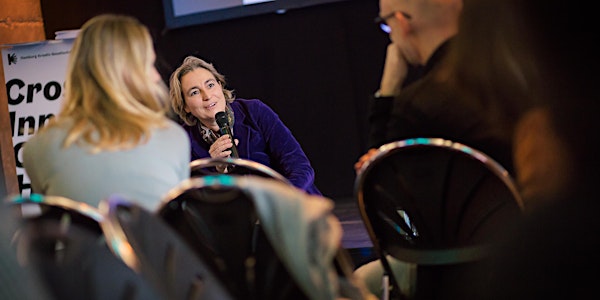 Legal Frameworks and Industry Partners
The acquisition of business partners can be quite challenging. In this Breakout Session Theo Haustein will discuss learnings with you.
About this event
The acquisition of business partners for cross innovation projects can be quite challenging. Established companies are often sceptical about the open-endedness of cross innovation processes, as they do not seem as controllable as internal innovation processes.If a company, however, can be inspired for cross innovation, new challenges arise. Who owns the IP rights in an open innovation process? How do we deal with confidentiality agreements (NDAs) in changing team constellations and a process which requires a maximum of transparency? Those questions will be addressed in this breakout session.Theo Haustein, responsible for cooperations at the Cross Innovation Hub, will be sharing their experiences and discuss them with the audience.
Your Host
Theo Haustein: Before he enrolled for the master's degree in "Culture and Media Management" at the University of Music and Theater Hamburg, Theo studied cultural sciences and business administration at the Leuphana University of Lüneburg. Already during his bachelor studies he founded a cultural association, through which he organized various interim uses as well as music and theater festivals. In addition, Theo has worked in various areas of responsibility for Hamburg start-ups and consulting firms, in the organization of festivals and for the presidency of the Leuphana University.
How to participate
To participate in this online workshop you need a computer with a current browser (Chrome, Firefox, Safari). Alternatively, you can also use a smartphone or tablet. We recommend a computer or tablet so that you can benefit from a larger screen. Before the event you will receive the access data for the video conference software Zoom, which you can use free of charge.
You can check whether your device is compatible by clicking on this test meeting: https://zoom.us/test
The system requirements for Zoom can be found here: https://support.zoom.us/hc/de/articles/201362023-Systemanforderungen-f%C3%BCr-PC-Mac-und-Linux
When booking this workshop you agree to our general terms and conditions.