Location
Hofbrauhaus Las Vegas
4510 Paradise Rd.
Las Vegas, NV 89169
Sales Have Ended
Registrations are closed
Thanks - we are very much looking foward to seeing you at Las Vegas Hofbraeuhaus!
Relax and enjoy a fabulous dinner with your team; meet like-minded founders, entrepreneurs and industry shapers at the Las Vegas Hofbrauhaus
About this event
++Update 2: okay, wow, again more tables. max capacity is now 300 and Philipp will put his yodeling and shoeplattling skills to a test :)
++ Update 1: ... and a couple of more tables . Looks like we have start-ups from all international entrepreneurial hot spots and innovation networks. What a great opportunity for inspiration, networking, collaboration and fun.
A casual meetup for exhibiting tech companies that enjoy an after-show dinner with their teams after a great day out at the Consumer Electronics Show 2019. For all like minded founders, entrepreneurs and shapers from the start-up floor, looking for inspiration whilst enjoying the fantastic atmosphere of the beautiful Las Vegas Hofbrauhaus. For everybody from around the world who has an opinion, a story or a journey to share on innovation, digitalization and entrepreneurship.
Entry is free of charge and restricted to all teams and companies that exhibit at Consumer Electronic Show 2019 in Las Vegas. Guests in lederhosen and/or dirndl may receive a drink or a Bavarian hug. Food and drinks need to be paid individually. Fun and good times are free.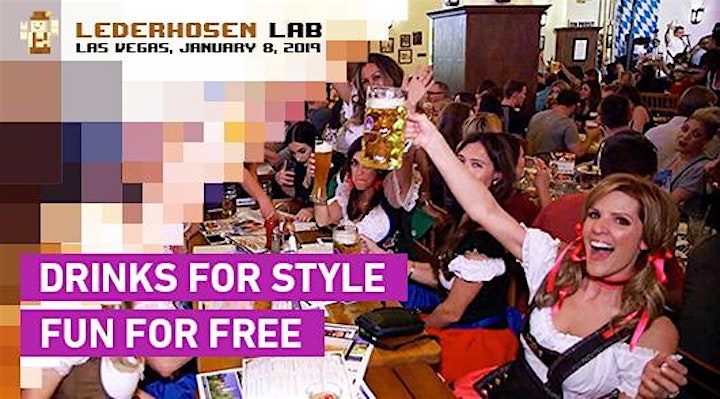 About the hosts
Philipp and Valentin are the founders of IONIQ. They are super excited to be part of the exhibitor community of the Consumer Electronic Show 2019 (Tech West, Sands, Hall G – 51725, if you want to stop by). Born and raised in southern Germany, beergarden, lederhosen, dirndl and -of course - Bayern Muenchen are central elements of their upbringing.
Impulses and inspiration from others was the starting point for their journey revolutionizing the skin care market. When they travel, they regularly organize meetups to get in touch with others, e.g. the Mountain Camp (Laxx, Switzerland, 2018) or the CosmeticTechClub (Berlin, Germany, 2019). If you want to learn more about the hosts, check their linkedin-profile (Philipp: here; Valentin: here).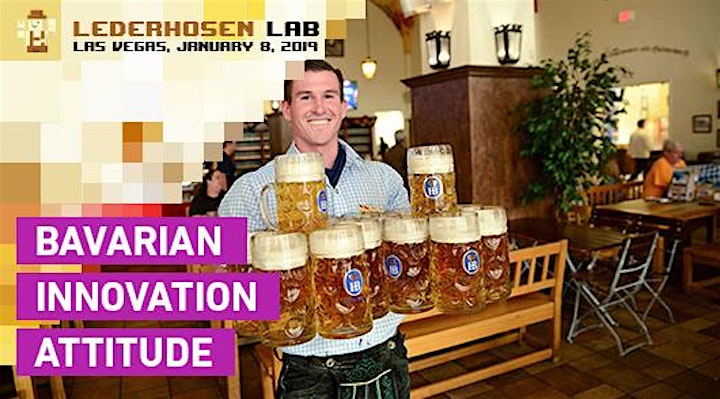 About LederhosenLab
What do you get when you mix the hotspot for German engineering, European entrepreneurship, and global culinary (#sotrue) with the latest findings in research on organizational structures for innovation? Bavaria + innovation lab = LederhosenLab. That simple and so obvious ;)
Contact us anytime at servus@lederhosenlab.com
Q&As
What can I expext? Regardless of what ticket you have, we have a seat at the Hofbrauhaus reserved for you. Tables and seats are allocated on a first come first served basis.
Will you check my ticket? Yes, there will be a counter at the entrance
Who is paying? You are. For what you order.
And if I change my mind and decide not to come? Please let us know via email (servus@lederhosenlab.com).