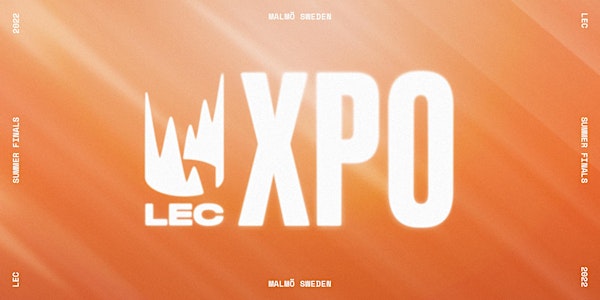 LEC XPO - Saturday 10 September
Welcome to the LEC XPO, the action-packed add on to your LEC Summer Finals 2022 experience!
When and where
Location
MalmöMässan Exhibition & Congress Center 6 Mässgatan 215 32 Väster Sweden
About this event
Join us for a fun-filled pre-event that will have you at the edge of your seat before you have even stepped into the Arena.
Meet the LEC teams, partners and representatives of the local and regional community up close and take part in the biggest celebration of the LEC that has ever taken place!
FAQ:
Why is it an early access ticket?
Early access means that you can be one of the first in the door! The ticket will entitle you to access starting from 10:00-12:00 CEST. After that, the early tickets lose their validity - but no worries! The venue then opens to walk-ins until the last entry at 15:00.
What if I can't get an early access ticket?
After 12:00 P.M. (noon) the LEC XPO opens its gates for walk-ins, until the venue reaches capacity, at which point we may have to pause admissions, until space inside opens up.
I have a ticket to the finals event. Does this grant me XPO access or any perks?
Not this time - LEC Finals tickets let you see the Finals which is already pretty darn sweet, so pick up a ticket to the LEC XPO as well!
Is the event space fully accessible?
The center itself is fully accessible. However some of the booths/zones within the XPO may not be fully accessible.
Will there be Covid-19 safety precautions in place such as masks and sanitizer?
The exact measures and precautions will be announced closer to the event and will be in line with local guidelines and regulations.
Can I come in Cosplay and will there be anything for Cosplayers to do?
Yes! There will be more information for Cosplayers attending the XPO and the Finals soon.
Until the full guidelines are released, please use common sense when it comes to planning your costume. You should not be blocking paths or endangering other attendees, and of course, no real weapons or sharp/sharpened props are allowed.
There will be places, areas, and ways for Cosplayers to show off their costumes.
Who is going to be present at the XPO? What can I expect to see?
Meet representatives from our teams, partners / sponsors, local community members, influencers and maybe you'll even run into some LEC Casters or Players.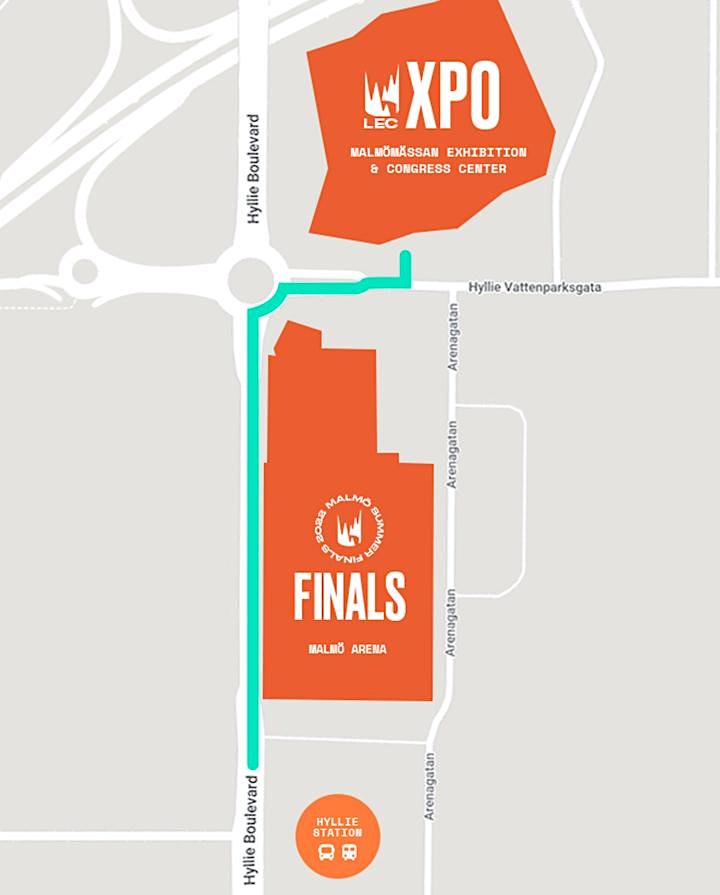 Keep an eye on this event to stay up to date on everything LEC XPO!