Dieses Event ist beendet.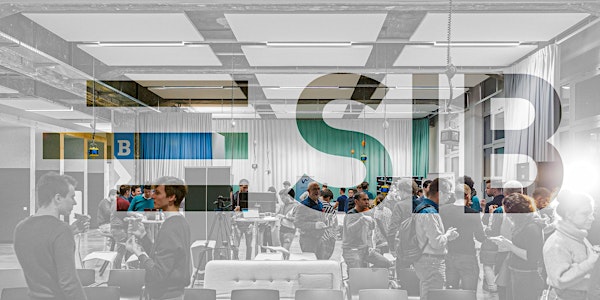 Lean Workshop Series
In just three days you will learn the basics principles of the "lean startup" methodology and how to apply its techniques to you.
Zu diesem Event
Intro
Seven out of ten new products fail. Is there a better way to innovate? Yes, according to Eric Ries a global movement of successful entrepreneurs, startups and companies - including the startups at Startup Incubator Berlin – embracing the "build-measure-learn" Lean Startup Principles.
If you are a startup dreamer or early stage entrepreneur who wants to take the first step to develop and test a business idea, this live and interactive online workshop series is for you.
In just three days you will learn the basics principles of the "lean startup" methodology and how to apply its techniques to your own startup project. A unique and outstanding experience to advance your skills!
It will also give you the chance to take part at the Make it Lean Contest for Startups:
https://www.startup-incubator.berlin/make-it-lean-contest-2021/?lang=en
Learn
- what lean startup is all about
- how successful startups were created
- how to develop a promising business idea
- how to test your business idea
- how to define critical next steps
Agenda: "Lean Startup" workshop series on three days:
- Mon. Nov. 08th: From problem to promising idea: (10:00 - 17:00)
Intro to lean startup, identifying problems worth solving and generating ideas
Please note: there is NO Workshop on Tue. Nov. 9th
This day is set aside for internal tasks of the participating teams.
- Wed. Nov. 10th: From idea to prototype: (10:00 - 17:00)
Rapidly prototype ideas and create a business model
- Thu. Nov. 11th: Testing business ideas: (10:00 - 17:00)
Reduce uncertainty through rapid experimentation and validated learning (Human-centered solutions, development & testing innovative business models)
About your coach:
Norman Nemitz is Design Thinking, Lean Startup and Innovation Coach. He serves as an interdisciplinary sparring-partner to various startup teams in the development of sustainable business models.
Participation requirements:
Technical:
The interactive training will be conducted using MS Teams and a virtual whiteboard. Please ensure that you have a computer or tablet with functioning webcam and microphone. You will receive an email with further instructions after successful registration. In case you are attending please ensure to be available over the course of 3 days. The links to the digital rooms will be attached shortly and sent manually by eMail.
Organizational:
In order to participate in this Workshop you have to be a member of Startup NOW. We will send you the documents after registration. The programm is free and enables you to participate in various Workshops throughout the year. It is an agreement that states that it is free of charge and that you will be participating all three days. It also allows you to use the SIB infrastructure with all labs (robotic, smart phone farm, 3D Printer and more).
Photos or video recordings may be made during the event. By participating in the event, you give your consent to the recordings and any publication.