Leadership Skills: Resetting & Resolving Team Conflict Effectively
Jump over your own shadow! Join our remote workshop to transform team conflict into powerful cooperation preventing conversation meltdowns.
About this Event
Welcome to the Exploration Tribe! Our virtual community is a fast-growing network providing a virtual safe space where you can try new innovative tools in productive and energizing and hands-on remote workshops in small groups. We explore a wide range of emotional intelligence and leadership topics.
This workshop will explore "Conflict Management" as part of the workshop series "Leadership Through Emotional Intelligence" based on the work of Daniel Goleman.
In this workshop, we will identify and discuss kinds of conflict styles. Using a light-weight example from your working life, we'll apply fundamentals of the social relationship competencies, including self-awareness and self-management, to create more understanding. We'll then talk about constructive tools, helpful conversational techniques and learn how to redirect energy towards a common goal. How can we not only prevent a conversation meltdown but refocus on the agreement and maybe even identify conflict as an opportunity for growth?
Target Group
This workshop is interesting for
(Aspiring) leaders
Upper and middle management who want to gain fresh perspectives on conflict resolution
For anyone who wants to learn how to defuse avoidable conflicts in the new normal tensions of daily office and remote life
Learning Outcome
You will learn to align your team mindset on
Recognize different styles of conflict
Acknowledge the importance of establishing a good connection to your own emotions
Role of empathy to tune into different perspectives
Understand why fish rot under the table and why this is not desirable.
Awareness of new effective ways of handling conflicts
Recognize the benefits of agreeable resolution and cooperation
How we work
In our remote sessions, we work and ideate together on a digital whiteboard (see below) that is pre-structured with the tools we want to explore.
Your Workshop Facilitator: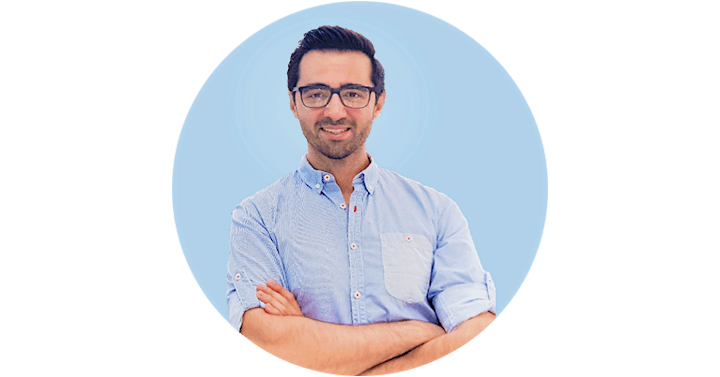 Mehmet Karakus is a (remote) Design Thinking coach trained by Accenture and certified with distinction by the M.I.T. (Massachusetts Institute of Technology), a (remote) Design Sprint facilitator certified by AJ&Smart, peer awarded as the Most Valuable Practitioner during the Global Virtual Design Sprint, and a certified Scrum Master.
During his time as a consultant manager at Accenture for seven years, he served international big sized client companies in agile projects and designing digital operating models.
Cancellation Policy
If you need to cancel your registration, contact us via explorationtribe@gmail.com at least 7 days prior and we'll refund your full payment. Fewer than 7 days prior to the course, refunds are not available.