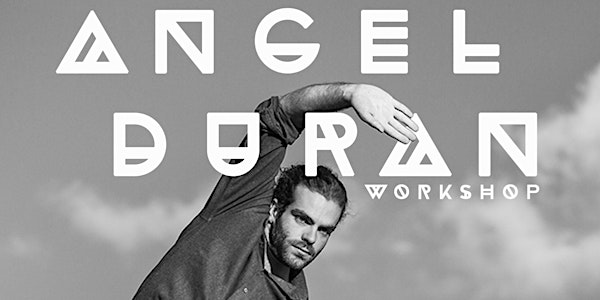 Latent Movement, Contemporary Dance Workshop with Àngel Duran
Eventinformationen
Veranstaltungsort
motion*s Tanz- und Bewegungsstudio Stella Caric GmbH
Prinzestraße 85 B1 10969 Berlin
10969 Berlin
Germany
Rückerstattungsrichtlinie
Rückerstattungsrichtlinie
Rückerstattungen bis zu 7 Tage vor dem Event
Beschreibung
Latent Movement, Contemporary Dance Workshop with Àngel Duran
7 hour Workshop divided over 2 days.
Saturday, April 7th: 10:30 - 13:30 (3 hours)
Sunday, April 8th: 12:00 - 16:00 (4 hours)
The workshop focuses on the physical practice as well as performance presence. It is divided in two blocks and will take place on 2 days.
On Saturday the 7th of April we will work with movement improvisations, movement exercises and partnering practice awaking and engaging all our system. The high speed, the intention of the action and the endless possibilities of our motion will be elements to play with. We will potentiate our own tools and store new information in our codes.
On Sunday, the 8th of April our focus will be on the presence and the intention behind the movement. This part is more related to the theatre and our approach as a performers. We'll work the creativity and the body expression relating it to the movement. We'll focus the work into the mind speed. How creative we are and how fast can we adapt to new registers.


About Àngel Duran:
Àngel Duran has graduated in Art and Design for the Universitat Autònoma de Barcelona – Escola Massana and in dance at SEAD (Salzburg, Austria) in the Undergraduate Program – Artist in Process. He is currently working with Anton Lachky company (Brussels) in CARTOON (Price of the Minister of Culture Alda Gréoli 2017) and DOT504/ Anton Lachky's Family Journey (Prague). He is also member of 4.15 performance platform currently working with Edivaldo Ernesto (Mozambique/Berlin) and Milla Koistinen (Finland/Berlin).
Besides this he is also developing his own choreographic work (The Beauty of It, Stuttgart International Solo Dance Theatre Festival 2018).
Level
intermediate/professional
Price
49,- € registration and payment at motion*s Tanz und Bewegungsstudio
Datum und Uhrzeit
Veranstaltungsort
motion*s Tanz- und Bewegungsstudio Stella Caric GmbH
Prinzestraße 85 B1 10969 Berlin
10969 Berlin
Germany
Rückerstattungsrichtlinie
Rückerstattungen bis zu 7 Tage vor dem Event