Sales Have Ended
Registrations are closed
Dear yogi, Unfortunately, it is too late to register to this online class. Please choose another date or register to our next class. Alternatively, if you need help or to contact us, please do so by emailing us at hello@asanaguru.yoga Warm regards, Asanaguru Team
Sales Have Ended
Registrations are closed
Dear yogi, Unfortunately, it is too late to register to this online class. Please choose another date or register to our next class. Alternatively, if you need help or to contact us, please do so by emailing us at hello@asanaguru.yoga Warm regards, Asanaguru Team
Join us in this 75 minutes Kundalini Yoga class. Work on movement, dynamic breathing techniques and mantra chanting to increase your energy
About this event
Finish off your week with other yogis from all around Europe and join our Kundalini online yoga class hosted every Sunday morning (starting at 7:30am in the UK, 8:30am in Berlin).
This live and interactive class is adapted to all yogis looking to develop better sensory perceptions by practicing breathing exercise to bring inner peace and relaxation to their body and mind.
We keep the size of the class small (6-8 pax) to personalise the experience. Expect to be corrected time to time to improve your asanas.
What are you waiting for? Sign up now, join a community of yogis and keep practicing yoga from home at a convenient time!
*Asanaguru limits its free classes on Eventbrite to one per customer. If you enjoy this class and want to try another, you will be eligible for our 14-day free trial. After which you can explore one of our affordable monthly membership packages.
__________________________________________________________________________________________
About Sunita
Sunita found yoga while searching for greater meaning in her life. Although a teacher for many years, Sunita thinks of herself as a student of yoga and is always looking for ways to improve her own practice. Sunita uses breath, mantra chanting, and meditation in her classes to improvement concentration and mind-body harmony.
Experience
More than 20 years of experience teaching yoga in India and abroad
Qualifications
Studied at the Swami Dhirendra Brahmachaari's Yoga Ashram in New Delhi
Areas of expertise
Kundalini Yoga
Hatha Yoga (therapeutic)
Pranayama
Meditation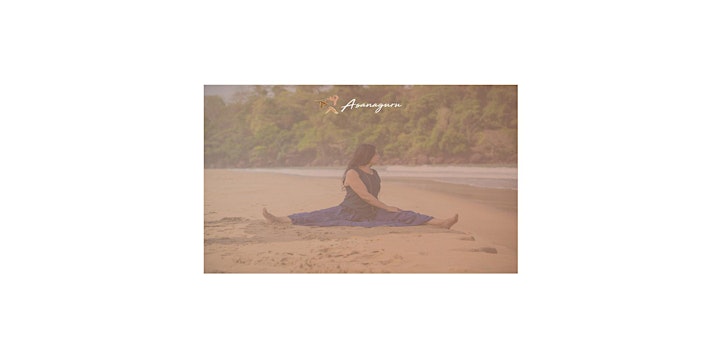 Organiser of Kundalini Yoga classes by Asanaguru | Every Sunday morning (EUR)
About Asanaguru
The foundational yoga scriptures show there are many paths toward physical, emotional, and spiritual wellbeing. While Western yoga has so far focused on the physical path, other pathways which are more traditional have been left behind.
Asanaguru is a community of yoga teachers from the Eastern tradition which aims to transmit its heritage and equip students in the West with the tools they need to apply yogic traditions, philosophies and practices both, on and off the mat.
Founded in March 2020 with its headquarter in Germany, Asanaguru answers a growing need of yogis looking to workout from home, as a result of the COVID situation. Asanaguru uses technology to allow yogis from all levels in the West to connect with experienced yoga teachers from India.
Asanaguru organises weekly online yoga group classes, workshops and private classes with masters covering different yoga style ranging from Kundalini, Hatha, Ashtanga Vinyasa, Restorative Yin, Iyengar Yoga and meditations sessions. To request a copy of our class schedule, contact us at hello@asanaguru.yoga
For more information, visit our website or follow us on our social media: