Come by and take a look at our art market with handicrafts, designs and more!
About this Event
Kulturschöpfer öffnet die Türen der Galerie im Oktober wieder für einen Kunstmarkt. Die Aussteller sind aus der Kulturschöpfer Bürogemeinschaft, Studios und Mitarbeiter, sie präsentieren ihre selbstgemachte Kunst, Kunsthandwerke und Designs. Lern unsere Leute von KS kennen und ihre Arbeiten, erfahr mehr über die Kunst vor Ort und was sie bedeutet. Von Acrylgemälden bis Postkarten lassen sich handgemachte Einzelstücke finden.
Um 11:00 Uhr werden die Türen geöffnet und bis 17:00 Uhr hast du Zeit dich umzuschauen. Dabei wirst du von Musikalischen Klängen begleitet. Alles wird unter den aktuellen Hygienevorschriften stattfinden, also Maske nicht vergessen!
Mehr Informationen hier
Kulturschöpfer opens the doors of the gallery again in October for an art market. The exhibitors are from the Kulturschöpfer office community, studios and employees, they present their selfmade art, handicrafts and designs. Get to know our people from KS and their work, learn more about the art on site and what it means. From acrylic paintings to postcards you can find handmade unique pieces.
At 11:00 am the doors open and until 5:00 pm you have time to look around. You will be accompanied by musical sounds. Everything will take place under the current hygiene regulations, so don't forget your mask!
More information here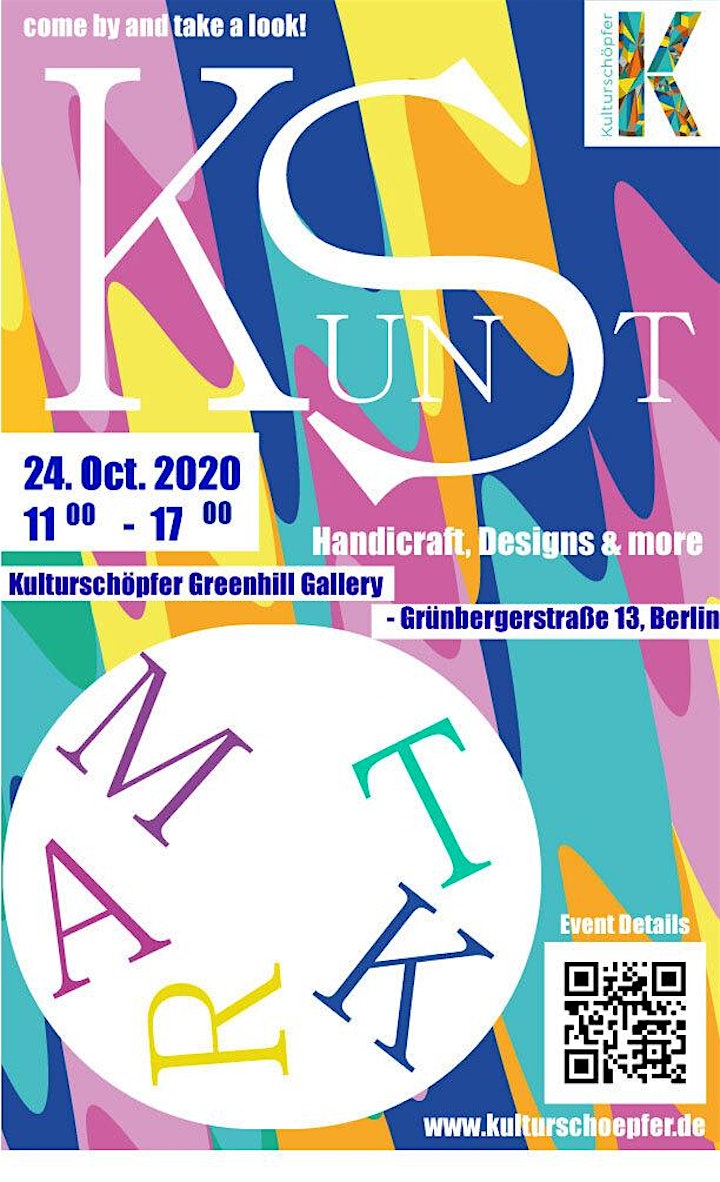 Wir möchten euch Konstantin vorstellen, mehr von ihm findet ihr am Samstag auf unserem KS Kunstmarkt: "Zeichne und Sprühe Graffiti seit dem ich 10 Jahre alt bin, daher finden sich in meinen Acrylbildern häufig auch grafische Elemente und starke Kontraste."
We would like to introduce Konstantin to you, you will find more of him on Saturday at our KS art market:"I have been drawing and spraying graffiti since I was 10 years old, so there are often graphic elements and strong contrasts in my acrylic paintings."
"Name des Bildes: Space Safari."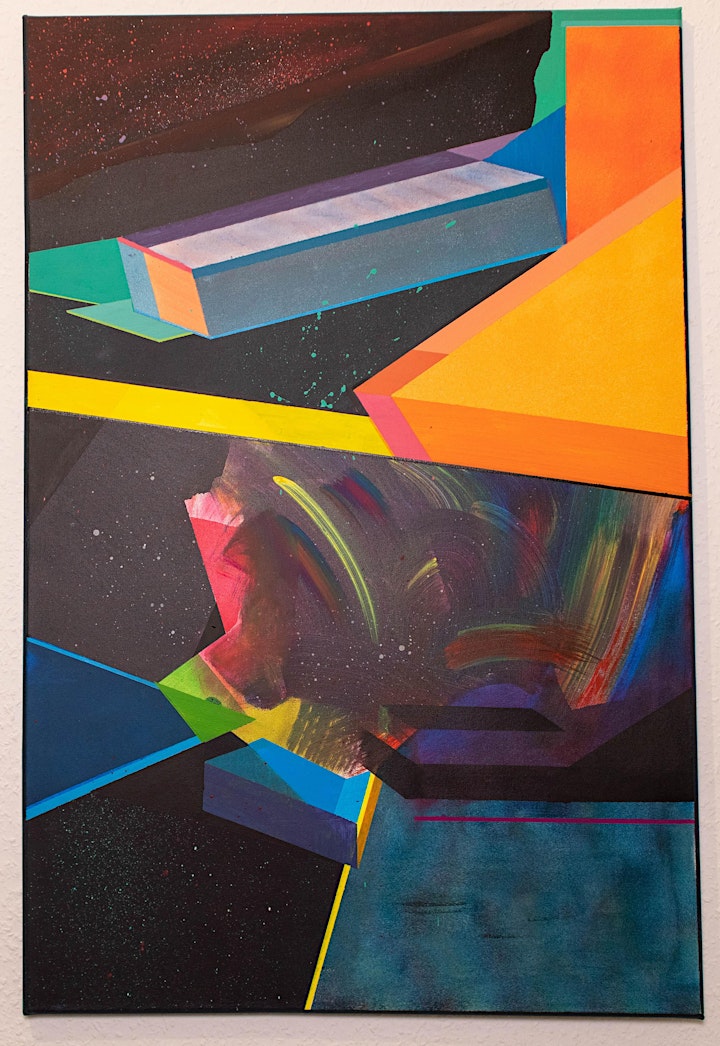 Eine Auswahl an einzigartigen Schmuckstücken und Kleidung von Lisanne findet ihr am Samstag auf unserem KS Kunstmarkt.
"Hey, ich bin Lisanne aka byhumanhand und liebe es, Stoffe und Schmuck zu kreieren, zu veredeln und handarbeiten. In meinem Kulturschöpfer-Atelier kümmere ich mich um Umweltfragen und politische Themen und schaffe Kunst, um Körper und Seele einzufärben. Ich stehe am Anfang meiner Reise als Vollzeitkünstlerin und liebe die Gelegenheit, auf dem Markt von Kulturschöpfer vertreten zu sein.
Ich freue mich auf euch alle"
A selection of unique jewellery and clothing by Lisanne can be found on Saturday at our KS art market.
"Hey ! I am Lisanne aka byhumanhand and love to create, upcycle and handcraft cloth and jewelry. working @ my Kulturschöpfer studio i care for environmental issues and political themes, creating art to color up your body and soul. I'm at the beginning of my journey as a fulltime artist and love the opportunity to be featured at the market of Kulturschöpfer.
Looking forward to seeing y'all"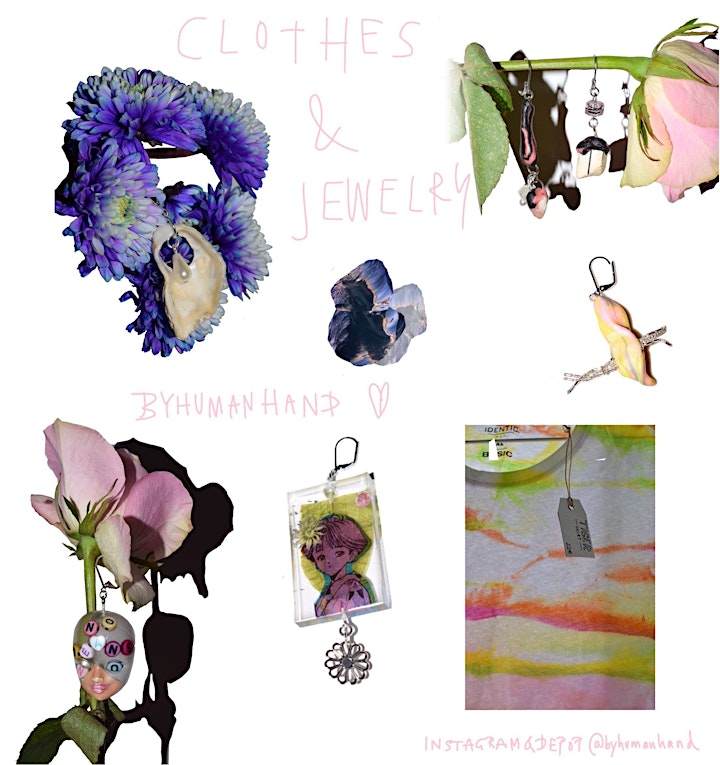 Am Samstag findet ihr auf unserem KS Kunstmarkt Fotos in Rahmen und Postkarten von David. Einen Einblick bekommt ihr schon hier: "Ruine - Acryl auf Photo mit Ruine-Schriftzug im Hintergrund"
On Saturday you will find photos in frames and postcards by David at our KS art market. You can already get an insight here: