Komm mit uns mit und lerne, was man in Berlins Wäldern und Parks alles pflücken kann!
About this event
Liebe aufstrebende Kräutersammler*innen,
Komm mit uns mit und lernt, was man in Berlins Wäldern und Parks alles pflücken kann! Heilkräuter und Küchenkräuter, und am liebsten Pflanzen, die beides gleichzeitig sind, denn "Nahrung soll unsere Medizin sein" (Hippokrates).
Wir pflücken dort, wo wir die Aufnahme von Schadstoffen so weit wie möglich vermeiden und entnehmen die Pflanzen so, dass sie auch in Zukunft gedeihen - Kräuter Sammeln im Einklang mit der Natur.
Wir treffen uns 13:45 Uhr, Aufbruch ist punkt 14:00 Uhr.
Bringt ein kleines Messer, ein paar kleine Tüten oder Gefäße, wenn ihr wollt, was zum Mitschreiben, und natürlich neugierige Geschmacksknospen für unseren kleinen Snack, den wir dabei haben.
Wir freuen uns,
Alexis & Jonas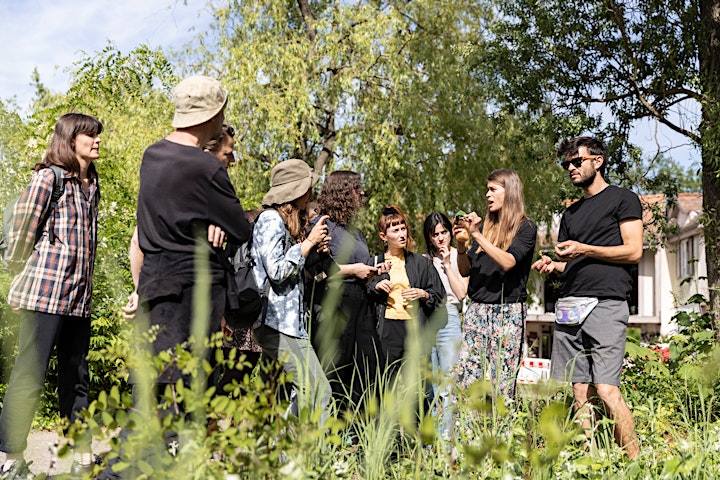 Organizer of Kräuter Sammeln in Berlins Wäldern und Parks / Stadtökologie
Have you ever made your own brew? Or kimchi, sauerkraut and miso?
Alexis from Edible Alchemy CoLaboratory knows how to turn food in to gold: the secret is called fermentation! 

In the time of disinfectants, antibiotics and canned food, we forgot about these perfectly probiotic cultures, the valuable vitamins and nutrients they hold and of course their amazing taste! 
Schon mal deine eigene Brause gemacht? Oder Kimchi, Sauerkraut und Miso?
Alexis von Edible Alchemy CoLaboratory weiß, wie man Essen zu Gold verwandelt: Das Geheimnis heißt Fermentation; also die Bakterien einfach ihren Job machen lassen. 

In der Zeit von Desinfektionsmitteln, Antibiotica und Essen aus Dosen haben wir vergessen, dass es durchaus probiotische Kulturen gibt, die uns wertvolle Vitamine und gleichzeitig leckeres Essen bescheren.