Event Information
Location
Edible Alchemy in the Remise
Moosdorfstraße 7-9
12435 Berlin
Germany
Everything you need to know about brewing kombucha & water kefir at home and beyond
About this event
This is a DOUBLE workshop where we learn all about KOMBUCHA & WATER KEFIR. These two fermented drinks offer bacterial diversity to our diets.
Come join your Bacteria Barista Alexis to find out what kombucha, water kefir and other bacterial cultures are all about - and take home your very own SCOBY-'Pets'!
This event is INTERACTIVE and INFORMATIVE. Through taste, touch, sight, smell and discussion we will explore the fascinating microbiological processes that turn simple tea into something so much more and create our own naturally sparkling lemonades.
There will be a PROBIOTIC SNACK AND KOMBUCHA BAR, plus a DIY KOMBUCHA & WATER KEFIR Station - to start your own kombucha and water kefir
Questions? Email Alexis at alexis@ediblealchemy.co
Spots are limited.
ATTN: We follow the legal guidelines concerning Corona restrictions.
This is a 2G event i.e. fully vaccinated or recovered (Deutsch: Geimpft-Genesen) ---- We will be checking at the door and send any updates before the event regarding testing ---
We can promise an extra safe environment, because our 100 square meter loft space allows us to work spread out with open windows.
Additional protection from SARS-CoV-2 is provided through all the natural probiotics which boost your immune system ;)
- Deutsch-
Dies ist ein DOPPEL-Workshop, in dem wir alles über KOMBUCHA & WATER KEFIR lernen. Diese beiden fermentierten Getränke bieten eine bakterielle Vielfalt für unsere Ernährung.
Komm mit deinem Bacteria Barista Alexis und finde heraus, was es mit Kombucha, Wasserkefir und anderen Bakterienkulturen auf sich hat - und nimm deine eigenen SCOBY-'Haustiere' mit nach Hause!
Die Veranstaltung ist interaktiv und informativ. Mit unseren Geschmacks-, Geruchs-, Seh- und Tastsinnen diskutieren und erforschen wir die faszinierenden mikrobiologischen Prozesse, die einfachen Tee in etwas viel Reichhaltigeres verwandeln.
Es gibt probiotische Snack und Soda von der Bar, und eine Kombucha & Wasserkefir Station zum Selbermachen – so entsteht euer erster Kombucha!
Noch Fragen? Schickt Alexis eine Mail: alexis@ediblyalchemy.co
Begrenzte Teilnehmerzahl
SCOBY ist ein Akronym und steht für "symbiosis of bacteria and yeast", also "Zusammenschluss aus Bakterien und Hefen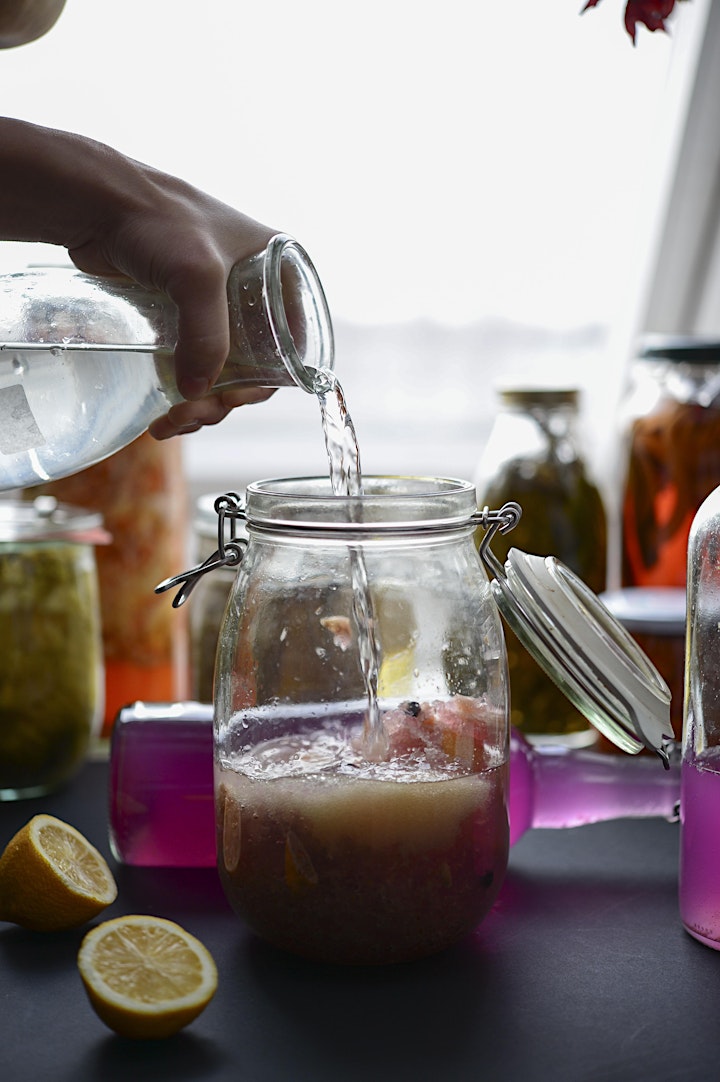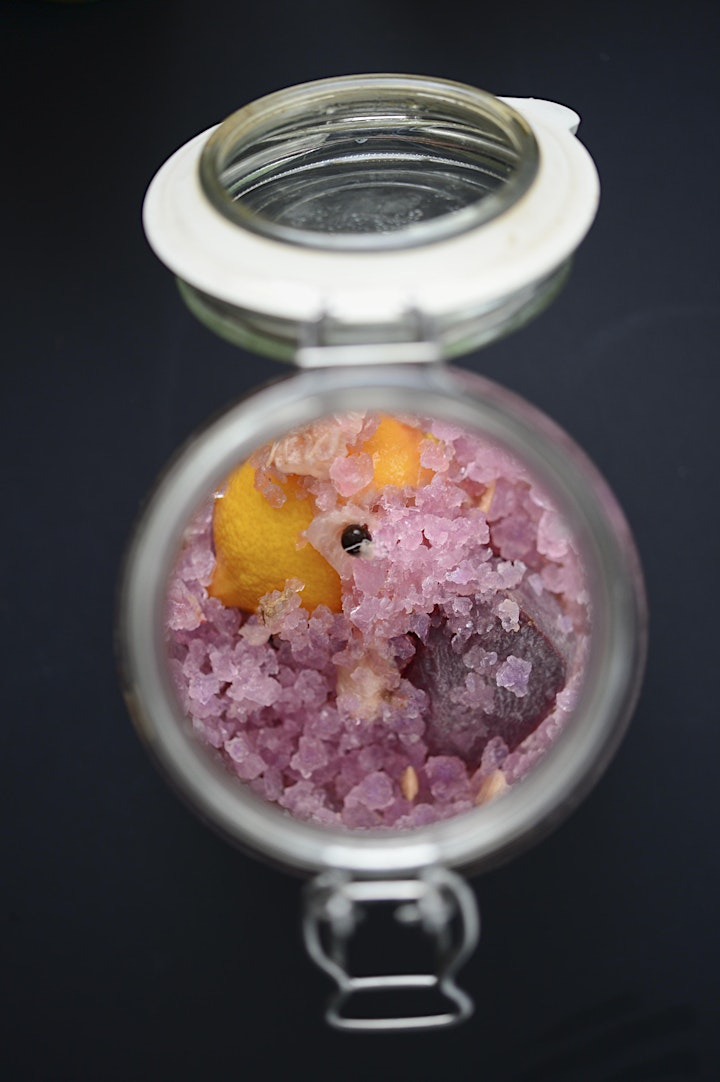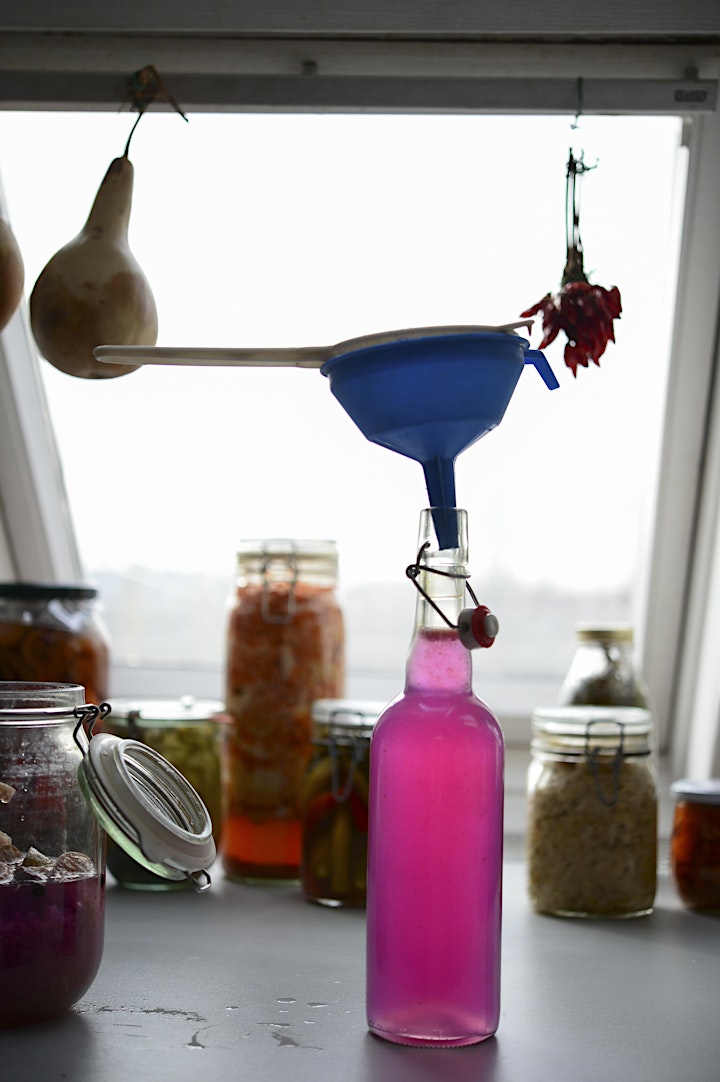 Date and time
Location
Edible Alchemy in the Remise
Moosdorfstraße 7-9
12435 Berlin
Germany