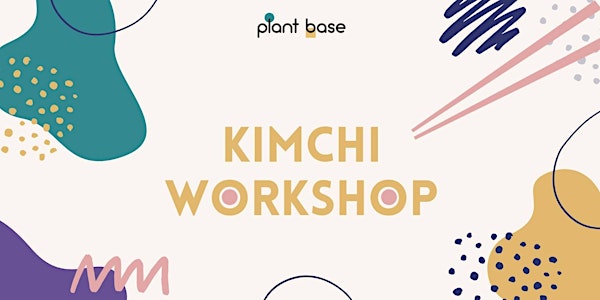 Kimchi Workshop - vegan
The easiest-to-make Kimchi coming your way! Kimchi is a fermented Korean side dish made of cabbage.Learn how to make it at home, from scratc
Datum und Uhrzeit
Do., 15. Juni 2023 19:00 - 21:30 CEST
Veranstaltungsort
Plant Base Prenzlauer Allee 208 10405 Berlin Germany
Rückerstattungsrichtlinie
Keine Rückerstattungen
Zu diesem Event
2 Stunden 30 Minuten

Mobile E-Tickets
The easiest-to-make Kimchi coming your way! Kimchi is a fermented Korean side dish made of cabbage.Learn how to make it at home, from scratch, with no bacteria culture needed, so that you can easily replicate it any time you want. Get the tips where to buy the best ingredients and to make the process super efficient. Participants will first taste our home made kimchi at different ageing stages. You will get everything you need to make a delicious kimchi - you'll be guided step by step and will learn by doing. However, in the attempt to reduce unneeded consumption and reusing what we already have, we would ask you to BRING YOUR OWN JAR - either a big one or two smaller ones. If you don't have any, you'll be able to purchase one at the workshop for couple of euros:) Naturally you will take your kimchi home after you make it, along with the how-to notes.
*The workshop is in English*
*Please purchase your tickets carefully as there are no cancellations or refunds. The tickets are non transferable to other events / dates. If you decide / cannot join afterall, you can sell your ticket or give it to a friend!*
Über den Veranstalter
Plant Base is a brand hosting food workshops, cooking classes, events and meetings focused on making vegan living easy, accessible and fun for everyone. 
Facebook & Instagram:  @plantbaseberlin