Meet and greet the Open Space UX team and other fellow UXers
About this event
We would like to invite you to a very Berlin-style event!
🍻 🍕 We will meet at the Späti near Große-Rutsche-Spielplatz, grab our drinks and pizza (there is also a pizza place nearby), network and hangout.
🤝 Let's decide what kind of uncomfortable topics we want to tackle at our next event.
◼️ Casual späti Berlin attire is not a must but strongly encouraged 😁
💈 How will you find us? We will have a sign that says "Open Space UX" and you can find us near the purple face on the wall next to the Späti (see image below).
⛑ Please get a rapid antigen test before joining the event to ensure yours and everyone else's safety. 💛
Cover photo illustration by Ivan Mesaroš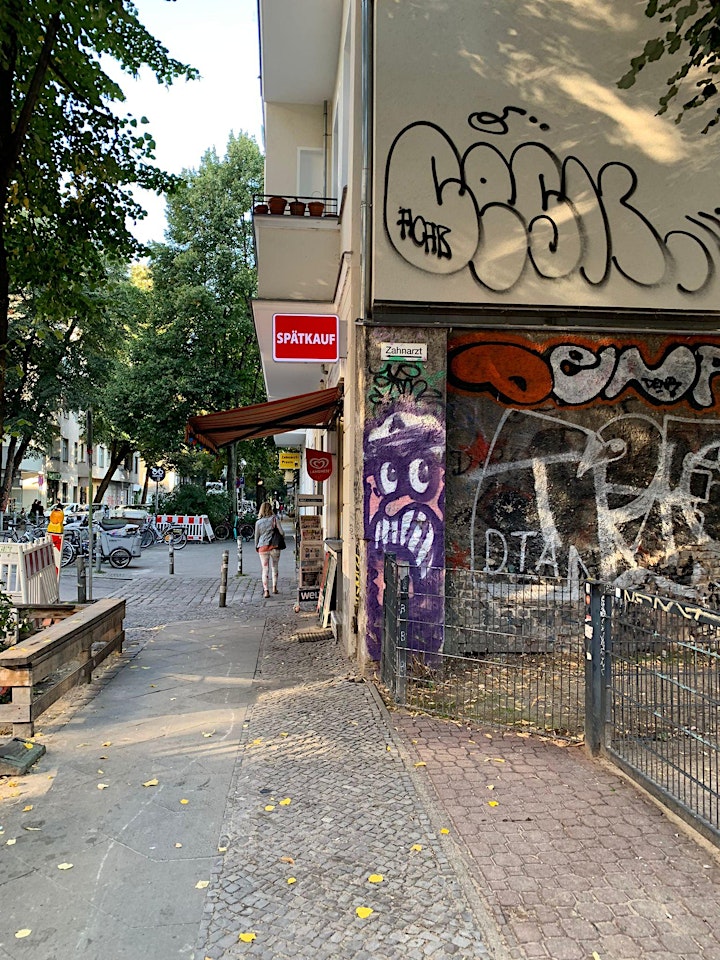 Organizer of Kick-off Autumn with a Get-together at the Späti
ABOUT OPEN SPACE UX
We tackle uncomfortable topics.
We are a collective of UX professionals in Berlin dedicated to creating safer spaces to support and empower each other. Our initiatives welcome everyone and intentionally center the experiences and contributions of cis women, trans women, trans men, and non-binary people.
The core values of Open Space UX are inclusion, transparency and solidarity.
Check out our Notion page to learn more about our purpose, mission and vision.
FOLLOW US