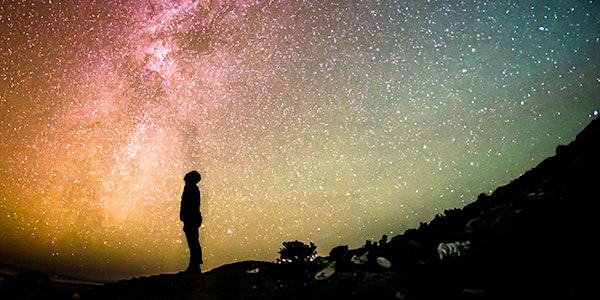 "Just Imagine - Vision & Intentions" - Intuitive Art Workshop
Discover the Creative Power of intuitive art-making. Create a collage, learn to connect with your heart and envision your future...
About this event
"Seek that which seeks you" Rumi
"When you speak, you only repeat what you already know. But if you listen, you may learn something new." - Dalai Lama
If you're living in the northern hemisphere like myself, the summer holidays are almost over, the children will soon be going back to school, and perhaps, like me, you are wondering where the time has gone? The year had only just begun... perhaps you are thinking how nice it would be if you could finally have some time for yourself, for your dreams, your visions. A short breather before the daily hustle and bustle overtakes you again?
Take time for yourself!
I would like to offer you a space where you can let go, have time to reconnect with your heart and your visions. I would like to invite you to the art and mindfulness workshop "Just Imagine - Time for your visions".
This workshop offers you the space to take a break and breathe deeply. In a guided intuitve art process, that leads you inwards to your soul, you will find out what you really need and what gives you strength and direction for the time ahead.
In a small group of max. 8 participants, you will learn to create a collage. I guide you through different exercises - which help you to bypass thinking and connect with your intuition and heart. I will explain how to work with different techniques and materials, e.g. collage, drawing and painting.
The workshop lasts about 3 hours and is also suitable for beginners. All you need to do, is be open to new things :-)
In this workshop you will learn:
to access your creative spirit
connect to your inner wisdom
gain clarity on your life path and purpose
as you express your emotions, you'll experience soul level healing
shift old patterns and beliefs
trust and rely on your inner guidance
unleash the love and joy of play, like a child
increased sense of freedom
believe in yourself, realise you have access to our own wisdom and guidance
feel more joy
feel inspired
feel connected to a sense of wholeness and oneness
"Just Imagine - Time for your visions."
I am honoured and looking forward to creating with you!
Birte
💜
You can find out more about me on my website: www.birtethurow.de or follow me on Facebook or Instagram