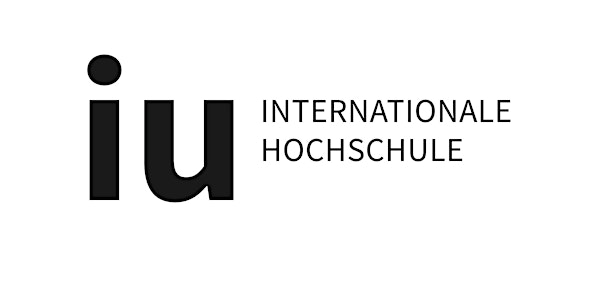 IU Masterclass 'International Companies and Trends'
FIRST IU MASTERCLASS: International Companies and Trends
About this event
Hast Du Dich schon immer gefragt, wie sich Trends entwickeln? Woher kommt eigentlich der "Hype" um bestimmte Produkte? Und was bedeuten Trends für unseren Alltag? Unser IU Experte Prof. Dr. Florian Hummel gibt in der ersten IU Masterclass Antworten auf diese Fragen.
Du möchtest tiefer in einige Studienthemen eintauchen? Dann ist die IU Masterclass genau das Richtige für Dich! In unserer neuen digitalen Vorlesungsreihe bieten wir Dir die Möglichkeit, Dich kostenfrei über aktuelle Themen, Forschungsergebnisse und Studien zu informieren. Jeden Monat präsentieren Dir unsere IU Professor:innen in den Masterclasses besondere Einblicke in ihre Spezialgebiete. Der Fokus liegt hierbei auf eine Mischung zwischen wissenschaftlichen Themen und Anwendungsbeispielen in der Realität.
Die erste Masterclass der IU Internationalen Hochschule dreht sich rund um ein Thema: Trends. In seinem Vortrag beleuchtet Prof. Dr. Florian Hummel, wie Trends entstehen und was sie beeinflusst. Erfahre mehr über die vielseitigen Dynamiken der Wirtschaftswelt und den Einfluss von Trends auf unser tägliches Leben in dieser Masterclass. Im anschließenden Q&A bleibt genug Zeit für alle Deine offenen Fragen.
Was: Masterclass Vortrag mit anschließendem Q&A (der Vortrag findet auf Englisch statt)
Wann: 5. Juli 2022, 15:00 – 16:00 Uhr
Wo: über Zoom (Anmeldelink folgt per Mail)
***
Ever wondered what makes trends tick? Or where they come from?
Well, thanks to the first lecture in our new series, you can find out. Our very own Prof. Dr. Florian Hummel will be taking a dive into the issue of trends, how they come about, and the underlying aspects and issues that affect them. He is aiming to help us better understand how these dynamics influence the business world as well as our daily lives.
When? 5th July 2022, 3 pm -4 pm (Keynote + Q & A)
Where? on Zoom (Sign up to get the link.)