A night of real life stories!
About this event
Telling stories is one of the world's oldest forms of entertainment, and a ritual used to bond, build connection and decompress from everyday life.
There's a lot of shame & pain when you or your loved ones suffer from mental illness. Storytelling is a powerful tool for us to change the narratives and feel the acceptance from ourselves and others around us.
We proudly bring you a captivating lineup of some of Berlin's best storytellers with extraordinary real life stories about their mental health.
You'll will laugh; you might cry; you'll probably cry laughing. Get ready to for a fun and absolutely unpredictable evening.
Doors: 8:00 pm
Showtime: 9:00 - 11:00 pm
Price:
- Early Bird: 7.5 Euros + fees
- Regular Ticket: 10 Euros + fees
- Reduced Price - Student & Unemployed: 7.5 Euros + fees
- Reduced Price - People with Disabilities: 3 Euros
- Ticket at door: 15 Euros
Lineup:
Host - Justin Small (US)
Brendon Kinch (NZ)
Patrick Moore (US)
Sandy Jones (GB)
Bill Bernat (US)
Victoria Marshall (CA)
Moni Zhang (CN)
##########
This show is part of Berlin Mental Health Festival 2021. All profits will be donated to sari-sari project (e. V.) and Deutsche Depressionshilfe.
sari-sari project (e. V.) is nonprofit community & art space in Neukölln. They work in help people to be part of a community through art.
Deutsche Depressionshilfe works on educating people about depression, doing research on the disease, and developing long-term care.
##########
****We use the 2G-system: Your ticket is only valid with a proof of full vaccination or recovery. No more masks required.****
To know more about Berlin Mental Health Festival, please visit www.berlin-mental-health-festival.com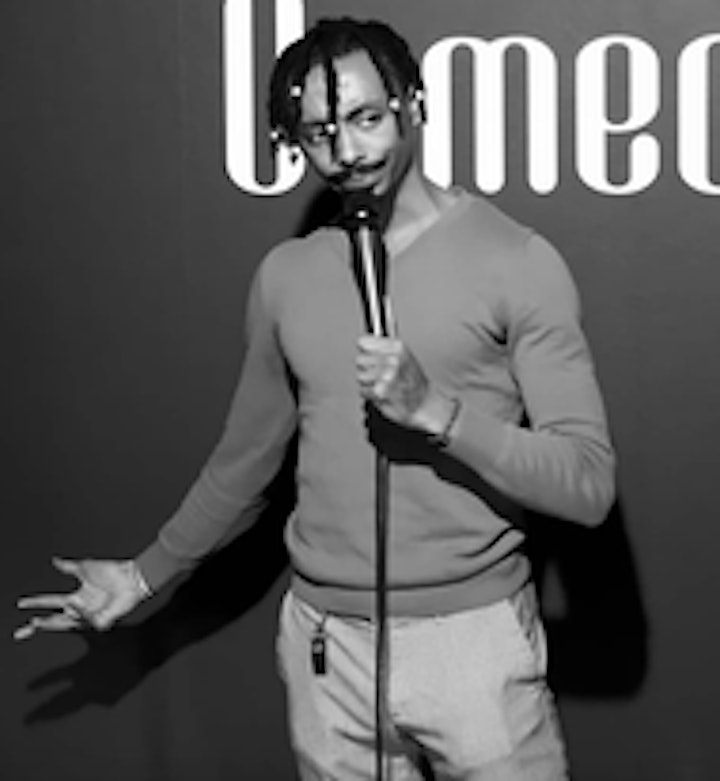 Meet the host:
Justin Small, originally from the United States, has lived in Europe, Latin America and Asia: much of his inspiration comes from his misadventures of being an "ethnically ambiguous" black guy around the world.
His comedic style combines sharp wit with intellect, personality and attitude; all tied together with a straightforward delivery.
Justin's experience with mental health includes witnessing close relatives living severe mental illnesses, from schizophrenia to dementia. He is also no stranger to mental illness, as he often quietly battles against depression and anxiety.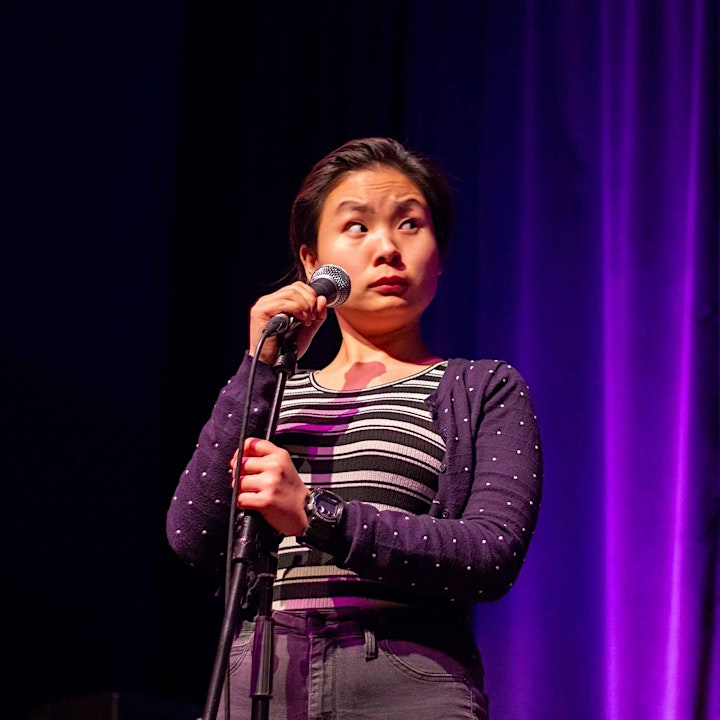 Meet the storyteller:
Originally from Wuhan, a cold,desolate place that lately became way too famous. Growing up in a sweatshop, Moni processes her traumatic memories into jokes with superior efficiency.
A regular in The Berlin Comedy Scene and The Winner of Berlin NewStand Up Award, 2019. As a mental health activist, she produces "It's Mental Health Comedy Berlin" Podcast and the Berlin Mental Health Festival.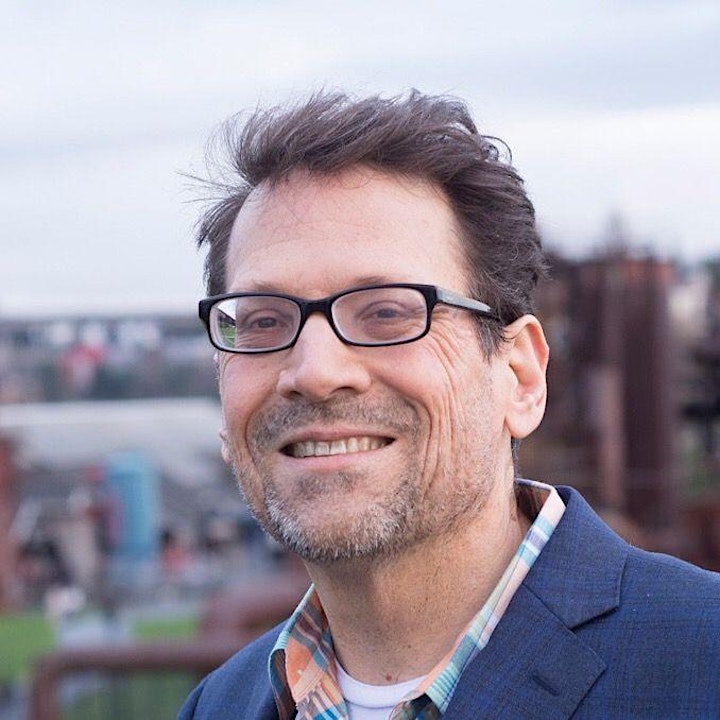 Meet the storyteller:
Bill believes that laughter helps heal, especially for those of us who live with mental health challenges.
He is a TED speaker (how to connect with depressed friends) and a comedy storyteller focused on mental health. He is also a recovering addict with 13 years clean. He works as the communications director for a startup that helps nonprofits/charities raise funds.
His hobbies include writing a sitcom about mental health and spilling coffee on his shirt.
Check his work out:
https://www.ted.com/talks/bill_bernat_how_to_connect_with_depressed_friends
Meet the storyteller:
Sandy is a dubiously rooted international chap usually using the stage to make sense of a wide range of silly bollocks.
In terms of words he speaks in English, Spanish and Denglish language, and he also comes with eyebrows almost as thick as his thighs. Visit Berlin any night of the week and you'll catch him hosting and performing to raucous crowds of over 193,000 people from every one of the world's 3299 countries.
Since he grew up moving around a lot it was difficult to make long-lasting connections and to settle down for any reasonable amount of time, which is why he cherishes the calm, relaxed stability that comes with being a late night comedian in Berlin.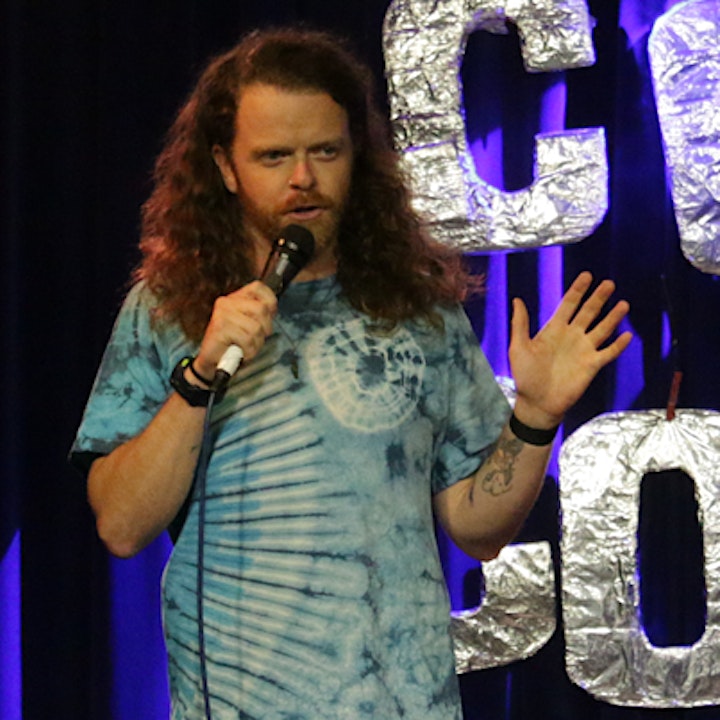 Meet the storyteller:
Pat Moore is a new comedian in the Berlin scene. Originally from outside of San Francisco California, he struggled with severe depression in his early twenties. This experience shaped his humor and his world view. Typically bay arean Patrick is very pro therapy, self care and meditation when it comes to dealing with mental health.
You can check out his sketches and podcasts on Youtube /laughatpat and you can follow him @patmoorecomedy
Organizer of It's Mental! - Storytelling Showcase - Berlin mental Health Festival 2021