A night of comedy to celebrate our mental health!
About this event
Have you ever felt that your life is collapsing and couldn't find the reason to continue it? You are not alone.
More than 10% of the global population suffers from at least one mental health disorder. However, most of us suffer in isolation due to the shame associated with it.
NO NEED TO SHAME! All our artists have/had experience with mental illness. Come to share your experience with us. We will laugh and cry and tell each other everything will be okay!
Host:
Ben MacLean (CA)
Comedians:
Tera Kilbride (US)
Ori Halevy (IL)
Francesco Kirchhoff (DE & IT)
Dharmander Singh (UK)
Rob Moriarty (IE)
Pascal Hausberger (AT)
Matilda Mtildza Paulsson (SE)
Moni Zhang (CN)
Doors open at 7.00 pm
Happy Hour - Buy 2 drinks for 1 price: 7.00pm - 8.00pm
Showtime: 9:00pm - 11.00pm
Price:
- Early Bird: 7.5 Euros + fees
- Regular Ticket: 10 Euros + fees
- Reduced Price - Student & Unemployed: 7.5 Euros + fees
- Reduced Price - People with Disabilities: 3 Euros
- Ticket at door: 15 Euros
##########
This show is part of Berlin Mental Health Festival 2021. All profits will be donated to sari-sari project (e. V.) and Deutsche Depressionshilfe.
sari-sari project (e. V.) is nonprofit community & art space in Neukölln. They work in help people to be part of a community through art.
Deutsche Depressionshilfe works on educating people about depression, doing research on the disease, and developing long-term care.
##########
****We use the 2G-system: Your ticket is only valid with a proof of full vaccination or recovery. No more masks required.****
To know more about Berlin Mental Health Festival, please visit www.berlin-mental-health-festival.com
Our MC will be Ben MacLean, the host of Berlin's Go West Comedy showcase and the Fetish Comedy Show. The world's only diplomat turned comedian, he also works as a flight attendant. A semifinalist in the U.K.'s prestigious "So You Think You're Funny?" competition, he has been featured in Siegessäule, Männer and taz.
Outside of comedy, Ben has also volunteered as a mediator. He is excited to take part in this event aimed at breaking down the stigma surrounding mental health, so we can laugh together about a serious issue that has only gained in importance during the pandemic.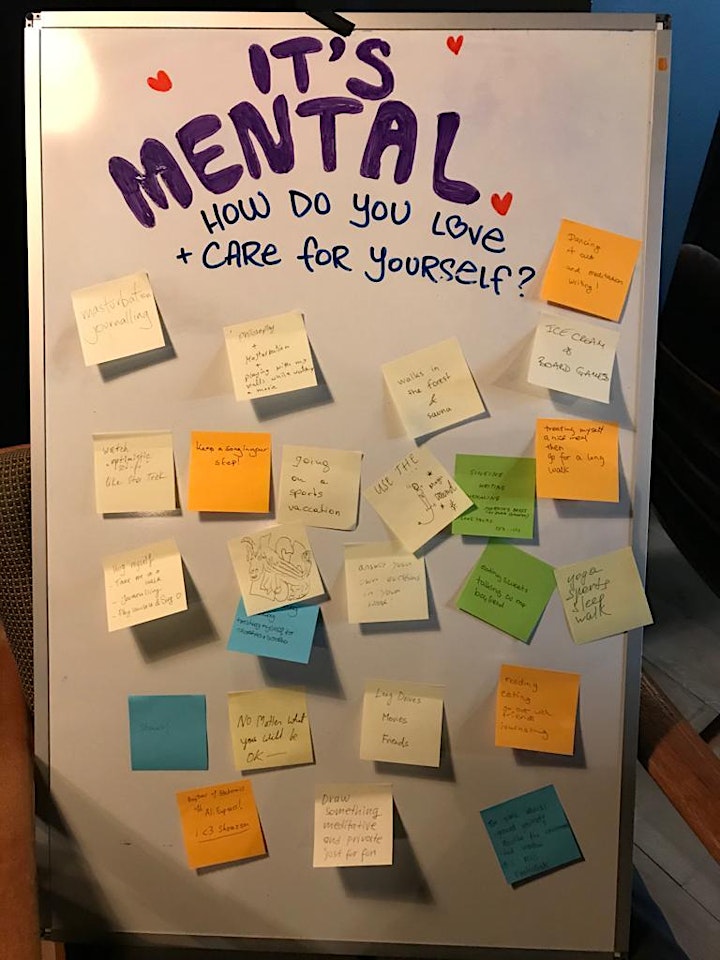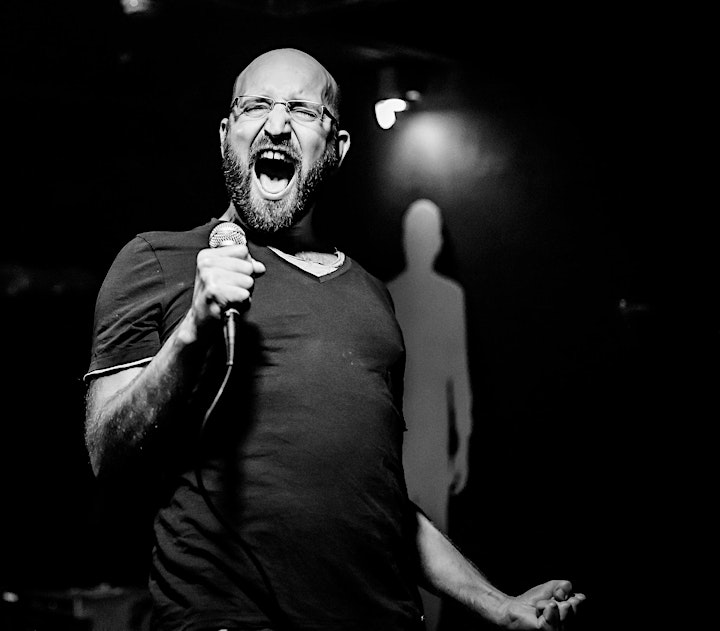 Meet the artist:
My Comedy Cult - Ori Halevy is an Israeli writer, filmmaker, and stand up comedian based in Berlin. He was diagnosed with ADHD when he was 11 years old. Since then, he has been dealing with ADHD, anxiety and depression.
You can get to know his mental health journey on It's Mental! podcast
https://open.spotify.com/episode/5ZFHdI58NiOBdXXXoEY0g4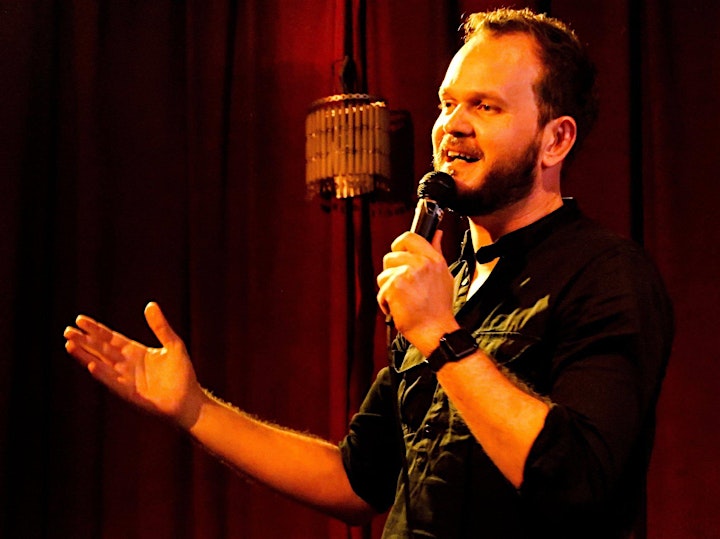 Meet the artist:
Rome-born, Berlin-based Francesco Kirchhoff is one of the hardest-gigging comedians of the local scene and a constant fixture of most shows here, performing in three languages. His comedy explores extremes and self-serving absurdities with rapid-fire punchlines, balancing dark humor and the plain silly.
It has been hard for Francesco's mental health in the past year. He had a burnout and got out from it. You can get to know his story on It's Mental! Podcast
https://open.spotify.com/episode/3vq2IKeJE12DHKtVnje0MU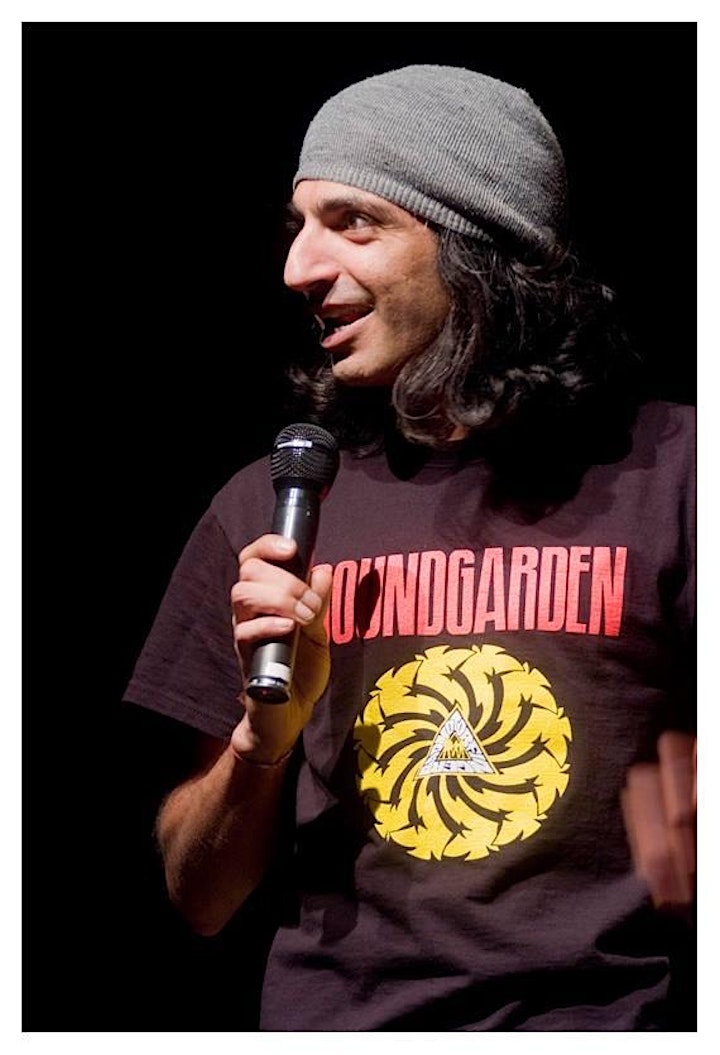 Meet the artist:
Dharmander Singh was born in Birmingham in the mid 70's as a first generation British Asian. He started in theatre from a young age and graduated to stand-up comedy in his late 20's. He successfully ran the Birmingham comedy club "Custard Balti". In 2008, Dharmander did an early "Brexit" and moved to Germany. Based in Berlin, he has been entertaining crowds as compere and solo artist from Amman to Zurich for over 15 years. He supported Ardal O'Hanlon, Judah Friedlander as well as Steve-O and performed with Jeff Ross.
A comedy festival regular, Dharmander performed at Edinburgh Fringe and Birmingham Comedy Festival in 2017 with his acclaimed one-man show "Bollywood and Birmingham to Berlin and Brexit" for the first time. This production has also been part of Edinburgh Fringe 2018 and 2019, Utrecht International Comedy Festival 2019 and Brighton Fringe 2019. It travels in regular intervals through European countries such as Austria, Germany, Poland, the Czech Republic, Estonia and Italy. Dharmander's comedy and storytelling also made its journey to the Arabian Peninsula like Jordan, Oman and The United Arab Emirates.
His style of performance has been described as light-hearted, captivating, warm, entertaining and energetic with smatterings of social and political commentary.
He has appeared on BBC radio on several occasions and featured in the Scottish BAFTA winning film "Crying with Laughter".
Dharmander is the regular compere and co-promoter of the popular club Cosmic Comedy Berlin which produces sell-out shows and tours Edinburgh for the month of August every year.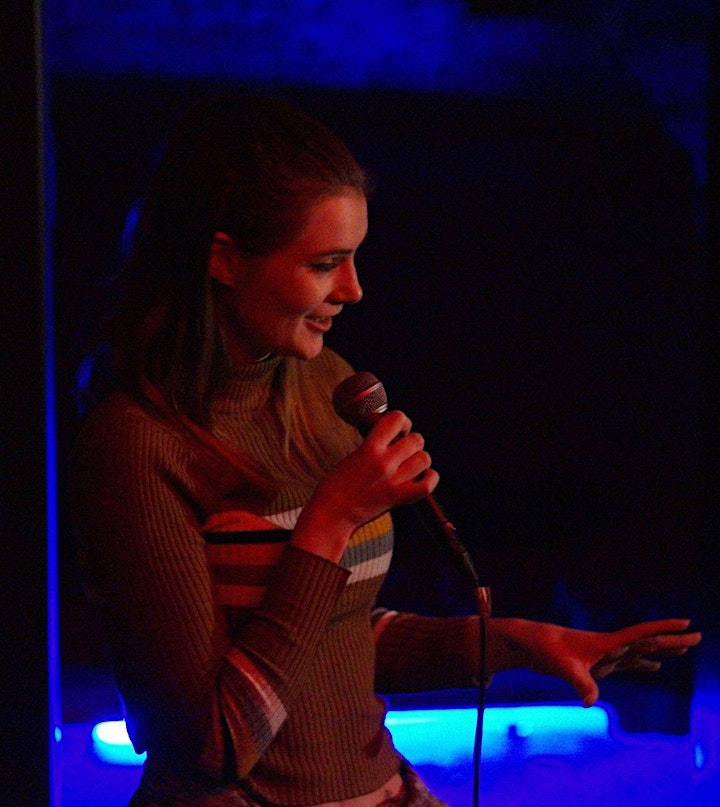 Meet the artist:
Matilda Paulsson - From the fiery depths of southern Sweden, Matilda emerged. Her humor is as sunless and dark as her country, but with a bright twist of course!
Battling with depression and mental illnesses in the close family has given her a bright perspective, and a free pass to tell dark jokes(not really) while trying to find ways to laugh at tragedies and not take life too seriously even in serious situations.
She's constantly on the move and never stays in one place for too long - rumor has it she's wanted by the cyber police, so don't miss out!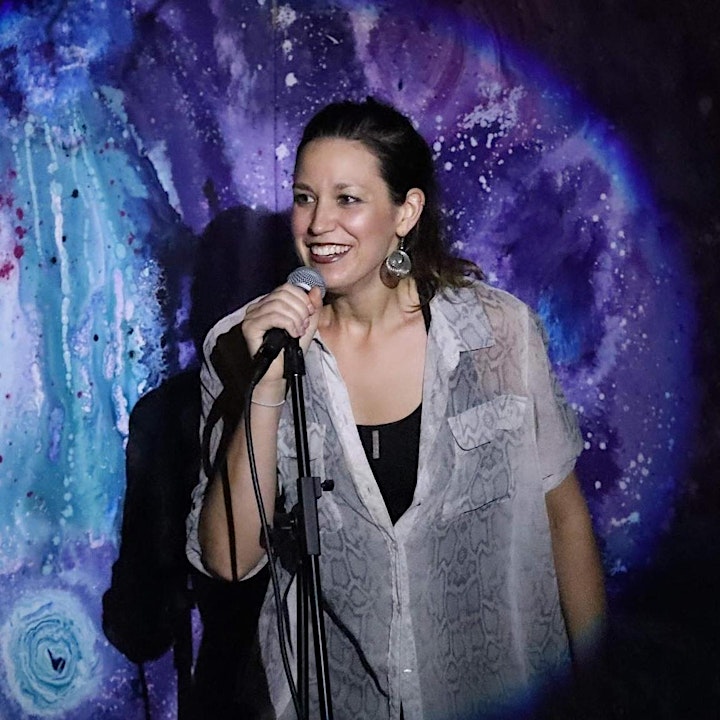 Meet the artist:
Tera Kilbride Comedy (USA) was first diagnosed with mental illness at the tender age of 9. Since then she's survived mental illness (cPtsd), addiction, narcissistic spiritual abuse, and now because she enjoys a challenge — German winters!
Her pursuits took her through a lifetime of performance making, improvisation, theater, and stand up comedy, and a masters degree in psychology. After moving to Berlin she switched from being therapist to comedian, because frankly you can get way, way weirder.
She believes working on yourself is a lifelong pursuit, and the pleasure of life comes from both the darkness and light.
Don't be fooled by her casual and friendly demeanor, Tera has over 25 years of stage experience, having performed in Amsterdam, Barcelona, and the continental United States.
She runs three shows: This Could Get Awkward mic, GLOW, and Hot and Bothered: Comedy and Burlesque.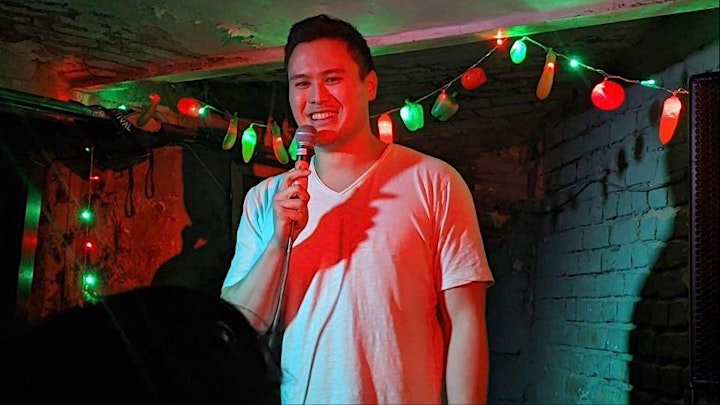 Meet the artist:
Pascal Hausberger is a standup comedian from Austria and Korea (which Korea you ask? You'll find out at the show!). Whenever he felt down, he'd watch standup comedy to feel better and realized that standup comedy is his cure for the Berlin winter depression.
Organizer of It's Mental! - English Comedy Showcase - Berlin Mental Health Festival 2021