Description
Price includes 19% VAT / Mwst.
Basic concepts of Angular 2, Components, and Change Detection, Routing, Difference to Angular 1.
Angular 2 reached the final release state in September 2016. In the 9 month before the Google Angular team developed, in collaboration with the community, one of the most advanced web application frameworks for today's needs. This workshop will teach the basic usage of the framework and how to use it. It's including the concepts behind components, the change detection, routing and much more. At the end every attendee has a running web application with Angular 2.
STUDENT PREREQUISITES
Knowledge of current web standards like HTML5, Javascript and Typescript Linked course suggestion: "Getting started with current web technologies"
COURSE LEVEL

Beginner/Intermediate
COURSE DURATION
2 full days (Each day includes two 3 hour sessions with a break for lunch)
------------------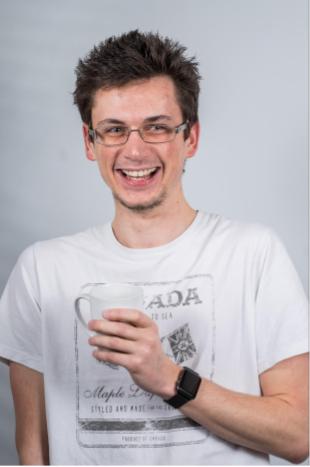 Aaron Czichon is a freelancer web developer with his own company WebAtlas GbR. In full time he's worked at cellent AG in Stuttgart between 2010 and 2016. Started with focus on .NET projects he switched back to web technology and mainly Javascript development in 2012/2013. In 2014 he founded the german Ionic Community for the Ionic mobile Framework and is talking since 2015 at conferences and meetups about Ionic, Angular, mobile web, mobile strategy, and modern user interactions. In August 2015 he founded his WebAtlas GbR with focus on web and mobile development.
------------------
Endoctus Academy will provide the space, food, drinks & fun. We strongly believe in open source and support open source software communities. You can strongly support this and buy a Supporter Open Source Software Ticket. Then your ticket money will be donated directly in a open source software community project chosen by the teacher.
When you have any questions, please contact us academy@endoctus.com
Visit us: www.endoctus.com | Twitter: @endoctus | Facebook: /endoctus academy | Meet us: Codeathletics
------------------
CODE OF CONDUCT
This event is open to anyone.We believe in diversity. We want people from every culture and country to enjoy our academy, regardless of religious beliefs, physical appearance or sexual orientation. We will do our best to support you regardless of your spoken language or needs, and provide a platform for everyone to learn in harmony.

We believe in gender equality. We will make a special effort to ensure our teaching staff are represented by all genders.

We strongly believe that Endoctus Academy should provide a platform for everyone, without exception, to express themselves on technical topics. Everyone's opinion matters, and everybody is welcome to share their ideas. This is why we put such a strong emphasis on the conversational elements of our workshops. That said, we encourage constructive discussion and we kindly ask attendees to leave any inflated egos at home.

To summarise, Endoctus Academy is dedicated to providing a harassment-free experience for everyone, regardless of gender, gender identity and expression, sexual orientation, disability, physical appearance, body size, race, or religion (or lack thereof). We do not tolerate harassment of participants in any form.

Participants violating these rules may be asked to leave the academy without a refund at the sole discretion of the workshop organisers.