Dieses Event ist beendet.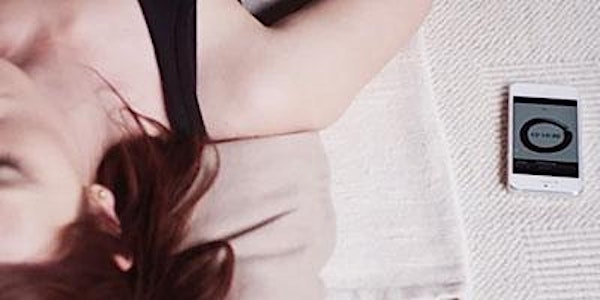 Zeit und Ort
Veranstaltungsort
München München Germany
Karte und Wegbeschreibung
Rückerstattungsrichtlinie
Kontaktieren Sie den Veranstalter, um eine Rückerstattung anzufordern.
Beschreibung
What would happen if we rebuilt Orgasm from the ground up, but this time, included consciousness? The same way that we have been moving from processed to whole foods, from mere fitness to yoga, Orgasmic Meditation (OM) offers a new paradigm of Orgasm. To date, we have been squandering this most powerful resource. We have been using it, consumptively, haphazardly, to blow off steam when, if channeled correctly, it could be used to light up the entire power grid of connection. OM offers a totally revolutionary approach to the most powerful human drive, the Orgasm impulse, and offers a practice through which we can harness it that is a deliberate, repeatable method for accessing the Orgasm State.
The Orgasm State is that feeling of being so completely absorbed in an experience that there is no psychic chatter, no being "stuck in your head"; a falling away of the ego. When this happens, our sense of limitations falls away as well. In the Orgasm State, we feel totally present and connected, as if a deeper intuitive sense has awakened. The Orgasm State occurs in the practice of OM and it has cumulative positive effects that carry over into everyday life.
The day-long Intro to OM Course is the perfect way to learn the basics and philosophy behind OneTaste's signature practice!
The one day course includes:
An introduction to the philosophy behind Orgasmic Meditation

The benefits of beginning an OM practice
The 5 Triggers of the Orgasm State and how they relate to OM and life
A live demonstration of the Orgasm State by two advanced practitioners
A step by step clothes-on demonstration of the practice
A confidential, professionally held course with subject matter experts
Information about and access to OM Free events in your area
The course takes place from 10am - 5pm and includes interactive lecture, demonstration, Q and A, fun exercises, and a 90-minute lunch break. Everything in the course is optional.
After completing this course participants become eligible to attend local OM Free events.
We're committed to your satisfaction. Each participant will receive a phone call from an Orgasm Expert welcoming them to the course and orienting them to the practice within one week of the course date.
Tuition: 147€
For more info contact us by phone at +49 151 2234 7562 or by email at selina@orgasmic.meditation.de
Private training is available on request.