Online conference, June, 4th 2021. Deep-dive into Figma Design Systems. Insights from experts live talks, demos, Q&As & more.
About this event
A virtual Design Systems conference to bring together the community around Design Systems and Design Tools organized by the design community. Deep dive into Figma -Design Systems Best Practices.
Our aim is to create a live experience we would love to attend.
You shape the content
Tackling a specific problem? No idea how to structure the Design System? Establish workflows for contributing patterns / components?
We want to make sure to create an engaging event with valuable content - we want people to take the most out of this. That's why every participant will have the opportunity to suggest topics, ask questions and contribute before and during the conference in an interactive whiteboard and live in the stream. There is so much content out there we could watch Youtube all day. This event is dedicated to people who want to connect & contribute rather than watch.
Networking
There will be plenty of networking possibilities before & during the event. Sneak peak: chat, interactive whiteboards, Pitch opportunities, job board, Show & Tells. possibilities.
What to expect:
Live demos of Design System projects & workflows in Figma
Live presentations & Q&As
Community Show & Tells (hacks, plugins, workflows..)
Interactive online whiteboards where you can network & participate
Speaker & Topics Preview:
More speakers will be announced soon.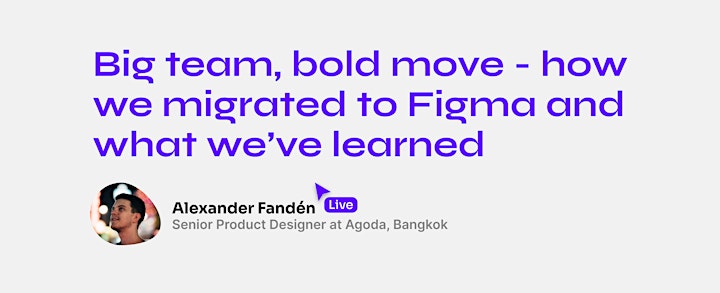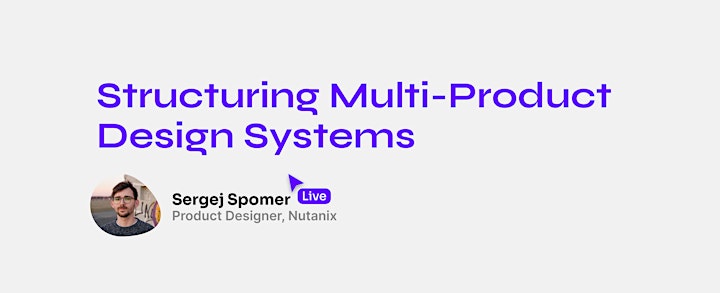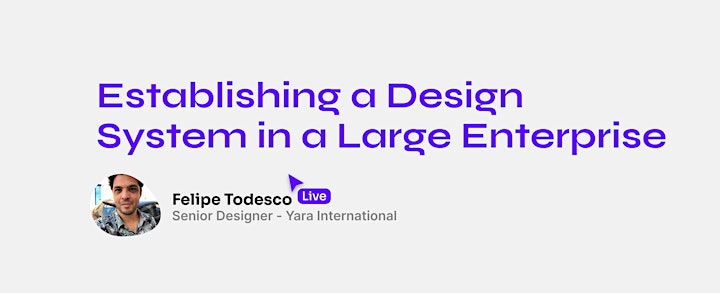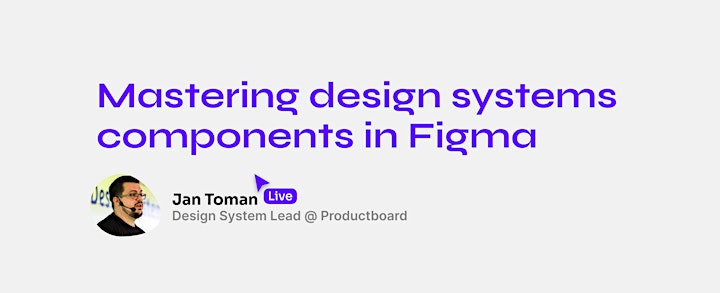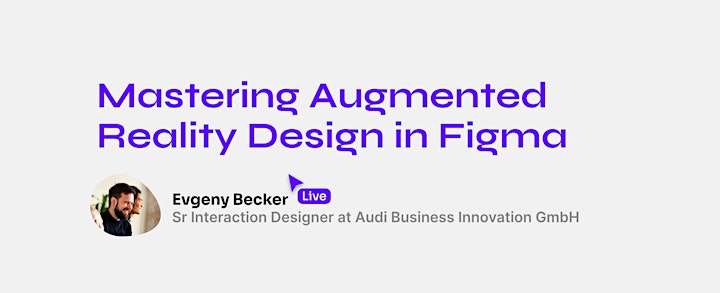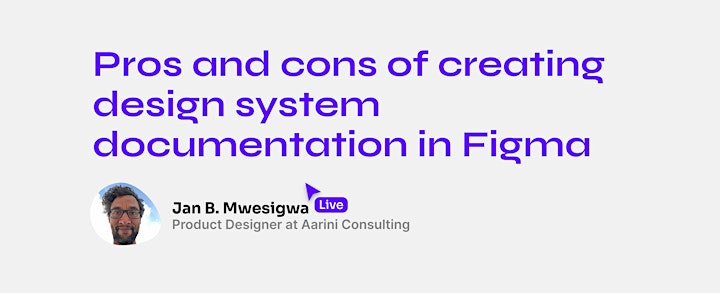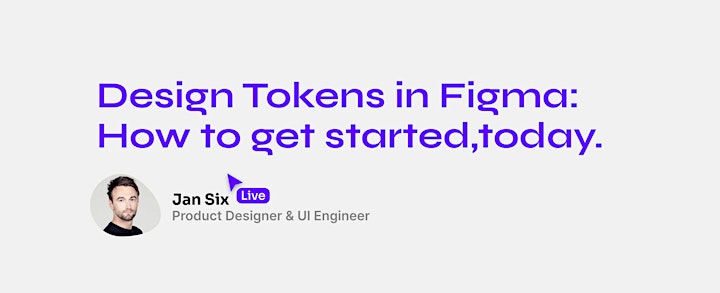 Schedule: 10:15 AM - 8 PM CET
🎥 All sessions will be recorded.
10:15 AM - 10:45 AM - Warm Up / Socialising
10:45 AM - 11:30 AM - Demo: Sympli Pulse - a more transparent way to track your Figma updates, Max Ignatyev - Founder & CTO at sympli.io
11:30 AM - 1:00 PM - Big team, bold move - how we migrated to Figma and what we've learned, Alexander Fandén - Senior Product Designer at Agoda, Bangkok
01:00 PM - 02:00 PM: Mastering Augmented Reality Design in Figma - Evgeny Becker, Sr Interaction Designer at Audi Business Innovation GmbH
02:00 PM - 03:00 PM - Mastering design systems components in Figma - Jan Toman, Design System Lead @ Productboard
03:00 PM - 04:00 PM - Pros and cons of creating design system documentation in Figma- Jan B. Mwesigwa, Product Designer at Aarini Consulting
04:00 PM - 05:00 PM - Design Tokens in Figma: How to get started, today - Jan Six, Product Designer & UI Engineer
05:00 PM - 06:00 PM - Structuring Multi-Product Design Systems - Sergej Spomer, Product Designer, Nutanix
06:00 PM - 07:00 PM - Establishing a Design System in a Large Enterprise - Felipe Todesco, Senior Designer - Yara International
07:00 PM - 08:00 PM - The next level of component and style management with transfer and auto relink in Figma - Arthur Savchenko, Design Director at New Cloud Technologies Ltd.
300+ Design System Friends networking in our previous event: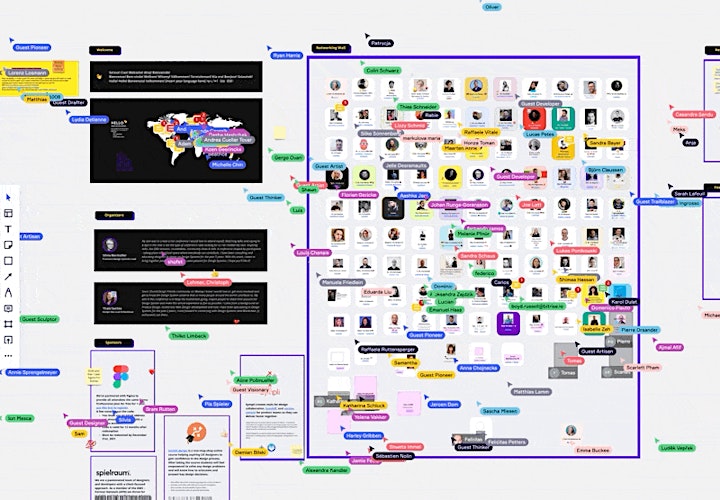 Limited spots only
Tickets are limited , first come first served. There will be a lot of interaction and networking possibilities in chats, whiteboards, Q&A sessions. In order to serve the best experience it doesn't make sense to let thousands of people join the stream.
Praise from the attendees of the conference:
"One of a kind! 🤩"
Patrycja Rozmus
"Thanks to all for sharing their pains and gaind about design system, it was very inspiring !"
Lorenz Losmann
"This conference is sooo good!! The conference-organisation, the miro board..the pacing, the two moderator.. .all perfect! benchmark for online-zoom conference! Please continue your great work!"
Markus Schmeiduch
"This was fantastic. And I love how laid back it is :)"
Steven Stieng
Thank you very much for organising this! Great job. Thanks to all the speakers and attendees for sharing your thoughts, resources, knowledge and all the other cool things. I miss 'real life' conference, but this one made me feel like I am attending the conference in the olden days. Thank you, Chapeau bas!
Karol Dulat
What community members say:
"The Design Friends Meetup is a great place to get inspired, have insights and meet awesome people. I really enjoyed all the times I participated, both online and in person. It's just awesome."
Clara Rêgo, User Experience Designer
"Despite social distancing, Silvia brings together great people from the design community who share their new ideas and favorite techniques. I'm really looking forward to evolving with you, whilst learning and connecting in new and revitalizing ways."
Lukas Ponikowski, UX/Interaction Designer
I am totally thrilled about the Into Design Systems virtual conference. I already had the chance to meet Silvia Bormüller at the former Sketch Meetups, which were always very informative, entertaining and you could make great contacts. Therefore, the conference can only be great :-).
Andreas Keim, UX-Consultant
Frequently asked Questions:
Limited tickets & spots only - first come first served
The event will be held in English
All sessions will be recorded, all recordings will be provided to participants after the event
Casual meetup style, not a business meeting / fancy conference
The timezone is CET, Central European Time, https://time.is/CET
Introvert friendly environment & setup
Streamed from Munich, Germany
No yada yada & sales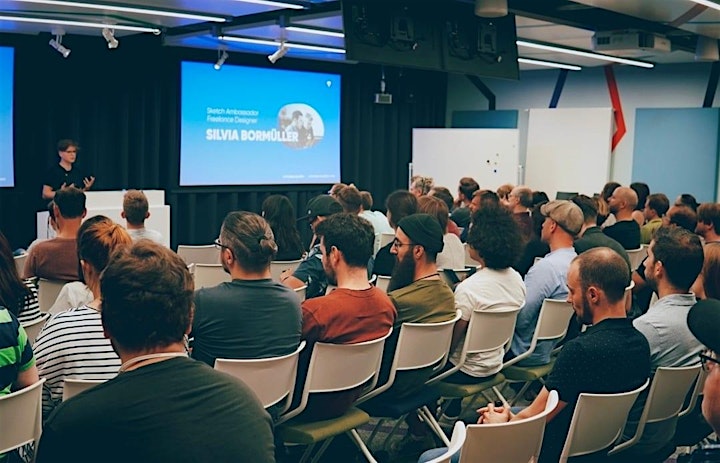 About Design Friends
Hey, my name is Silvia Bormüller and I'm a freelance designer from Germany. I've started this meetup community in April 2017. Usually, our event was hosted by companies like Google in Munich as you can see in the fancy image, back then we usually had 100 people attending our events. Due to the situation we switched to remote Meetups now people from all over the world can join our sessions. Until today I've hosted 30+ Meetups and reached 3.400+ creatives. In terms of Design Systems it always felt like there is so much to show and talk about, most often we found ourselves networking and discussing workflows until midnight.
Design Systems Roundtable, Feb 2021
This is how a typical live session (meetup) looks like. In this session we discussed the following topics: Design System Metrics, Versioning, How complex should a Design System be & more.
Sponsors
Sympli Creates tools for design collaboration, handoff, and version control for product teams so they can deliver faster together.

Interested in supporting our events?
We're looking for sponsors, partners and speakers for our upcoming events.
Feel free to send us a message if you would like to contribute.
Organizer of Into Figma Design Systems - Online Conference