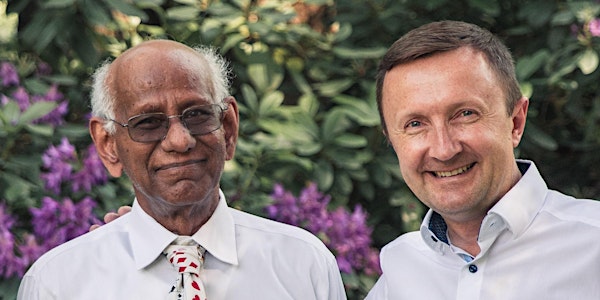 Interactive Training and Teaching Strategies | Thiagi (3 days)
Refund policy
Refunds up to 30 days before event
Description
Interactive Training and Teaching Strategies
with Dr. Sivasailam "Thiagi" Thiagarajan, the most prolific and creative designer of games and simulations in the world!
An exciting 3 days online workshop for trainers, teachers, professors, instructional designers, facilitators, managers, coordinators and performance consultants.
Facilitation strategies in training and teaching, interactive lectures, structured sharing activities, playing cards, game design, jolts, practical advice cards … simply the best training and teaching tools!
We put special emphasis on live online learning activities (LOLAs). These you can directly use in your teaching and training sessions.
Live Online Training will be conducted via ZOOM.
9 a.m. - 12 a.m. Facilitator: Alex
1 p.m. - 3 p.m. Facilitators: Thiagi and Alex
Detailed information about the course

The facilitators

Dr. Sivasailam "Thiagi" Thiagarajan is the CEO of Thiagi, Inc. He is hel­ping profes­sionals improve their performance effectively and enjoyably. Internationally recognized as an expert in active learning, Thiagi has con­ducted training workshops in 24 countries. He has worked with more than 50 different organizations in high-tech, financial services, and manage­­ment consulting areas. Thiagi has published 40 books, 90 games and simulations, and more than 200 articles.

Dr. ès sc. habil. Alexander Schiller is trainer, coach and facilitator with Schiller & Mertens. Dr. Schiller gathered a 20-years teaching experience at LMU Munich (D), EPF Lausanne (CH), UC Santa Cruz (USA), and FSU Jena (D). The DFG Heisenberg fellow Dr. Schiller was a junior professor from 2009 to 2017. His experience as chemist, researcher and group leader enables him to focus on the real needs of scientists.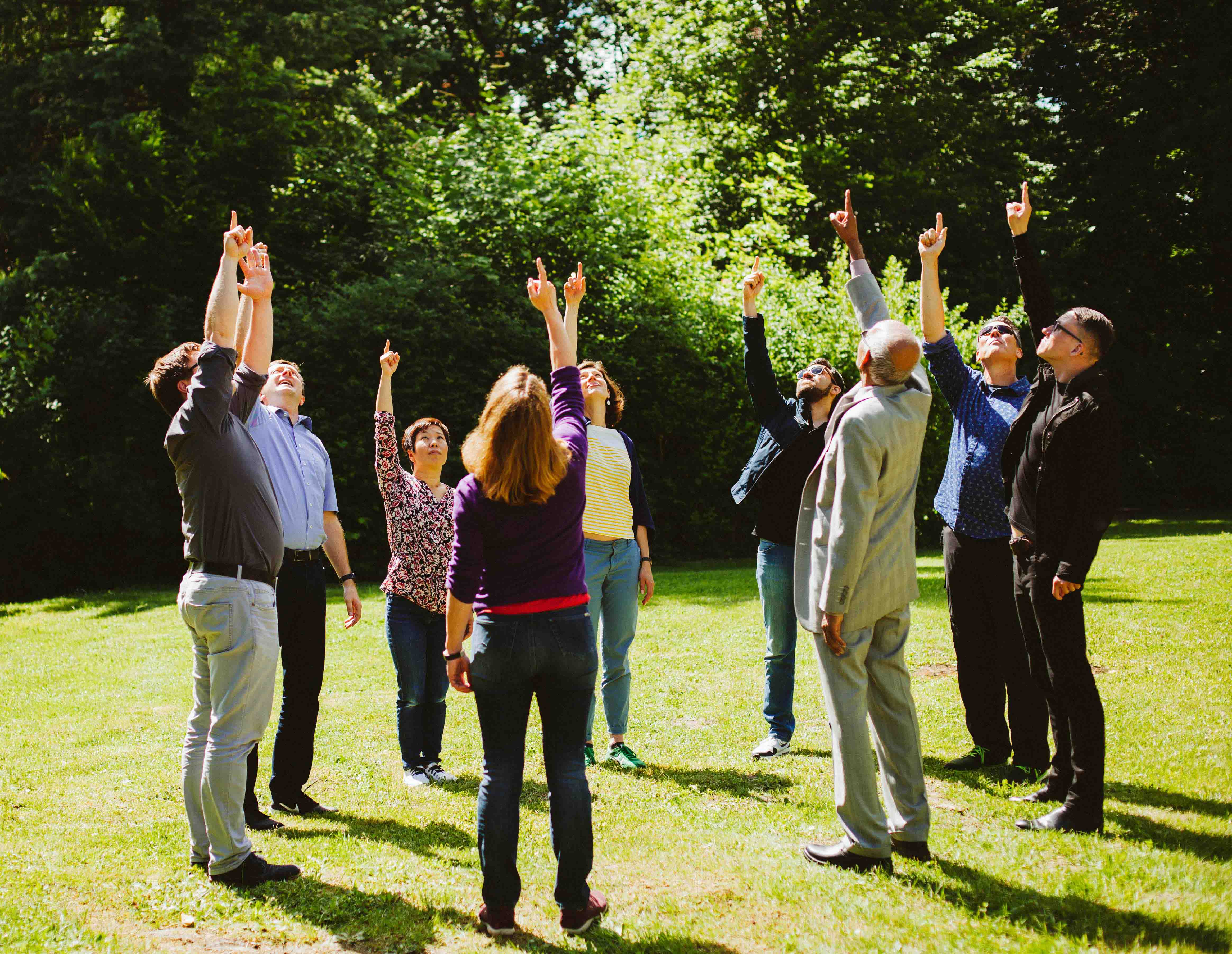 Learning experience with Thiagi
The seven different ways of how people learn in our training sessions leverage multiple intelli­gences and cater to different learning styles:
1. Learn from experience. The workshops feature effective and enjoyable training games and learning activities.
2. Listen to interactive lectures. Our presentations are interspersed with interactive inter­ludes.
3. Learn by doing. Our approach to activity-based learning ensures that you are able to use the techniques immediately.
4. Learn by reflecting. We use effective debriefing techniques to help you reflect on your experiences, gain valuable insights, and share them with each other.
5. Learn from each other. Our activities incorporate the power of mutual learning among collaborative teams.
6. Learn from the website. The website contains 200 ready-to-use training games and 2000 pages of practical advice.
7. Learn continuously something new every month. As a participant our workshops, you receive a monthly online newsletter with new games and tools.