How does a startup get started with internationalization?
About this event
Globalization affects our everyday lives…especially for startups. Whether you just started brainstorming your idea, or are about to bring your product to the market, it is essential to consider your internationalization strategy. When you begin to think beyond borders, you might not only see opportunities that exist, but also come to terms with potential hurdles you must overcome. There may be great demand for your product in one country, but your idea may also already exist in a different form in another country. In this way, an internationalization strategy is a way for you to maximize and scale your idea to create impact on a broader scope.
Since our International edition will be held in English, we want to introduce you to some of our international teams and create a panel discussion to hear more about their startup journey.
The program is offered by the Strascheg Center for Entrepreneurship. The eBridge Alliance is an international network of entrepreneurial universities and incubators towards the development of innovative and impactful startups and solutions.
Our moderator for the panel will be Andreas Hammerl, who is responsible for national and international projects as a Start-up & Co-Creation Manager.
Besides Andreas, we invited two international Start-ups and one Partner of the eBridge Alliance who runs a successful accelerator program in Bulgaria.
Besides hearing about their entrepreneurial paths, will be discussing the following points with our startups and partners:
Why is internationalization important for startups?
When should a startup begin it's internationalization strategy?
How does a startup reach its consumers beyond its domestic market?
What are mistakes that can be avoided?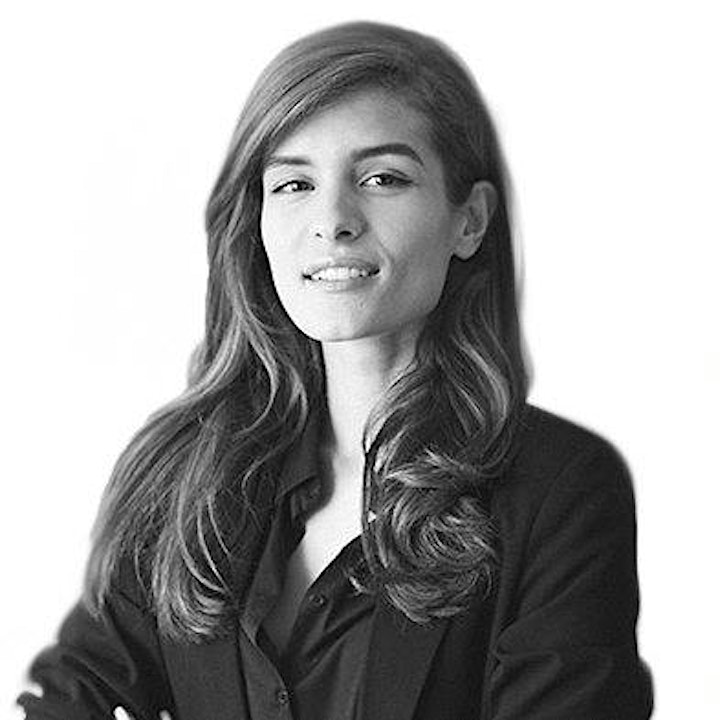 Greta Stefanova
Greta is a co-founder and managing partner of WHISP. Their mission is to guide people through the frustrating processes of getting access to public healthcare and obtaining residency upon relocation. Their vision is to be the go-to-place for health-care abroad. We believe in the potential of revolutionizing the heavy bureaucracy through digitalization and automation.
www.whisphealth.com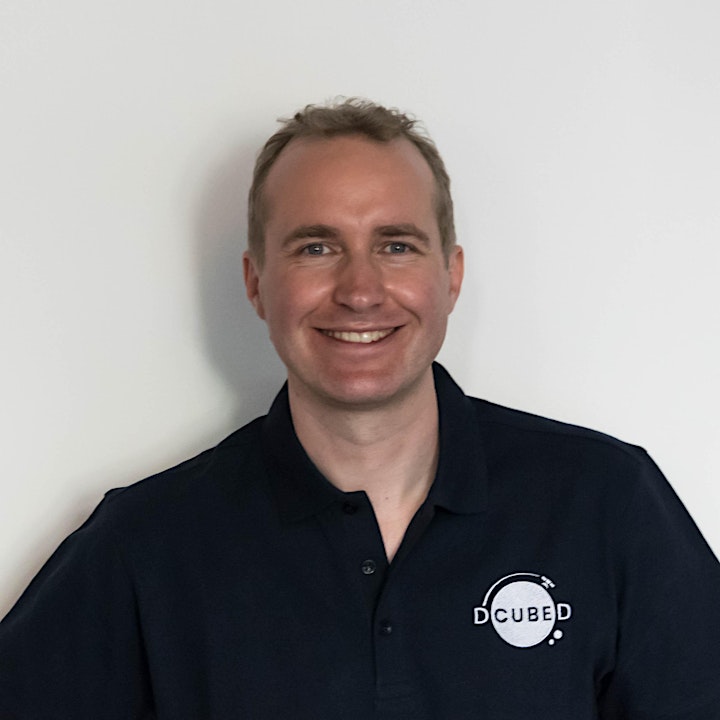 Thomas Sinn
Thomas is CEO and Co-Founder of DcubeD. DcubeD is a Munich based start-up which develops components and subsystems (release mechanisms and deployable space structures) for NewSpace applications. Prior to founding the startup, Thomas worked, lived and studied in Germany, the Netherlands, Scotland and the US.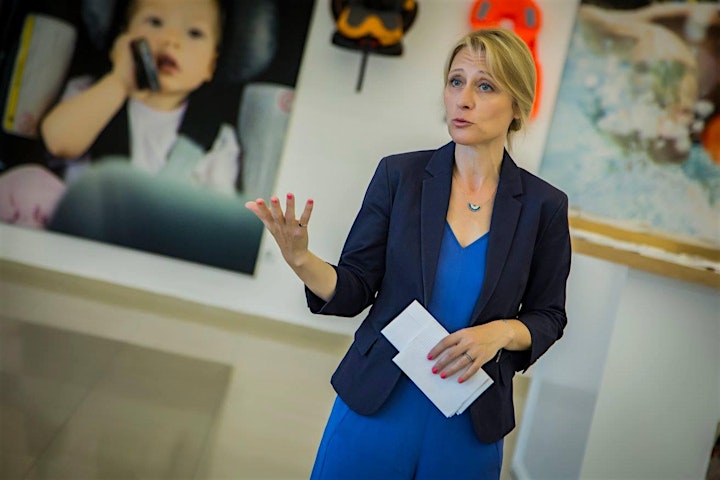 Milena Stoycheva
She is a Crazy Dreamer and Fire Starter, a.k.a. CEO of JA Bulgaria and its spin-off company The Edge: R&BD. She teaches Innovation and Entrepreneurship as a Visiting Professor with the EIT Digital Master School. Milena is an executive with more than 20 years of experience in international organizations and companies, who has also served as the Chair of the Global Member Council of JA Worldwide and Senior Adviser of Higher Education of JA Europe.
----------------------------------------------------------------------
As usual, at the beginning of the Innovation Café there will be the opportunity to pitch your own start-up - 1 minute - and place a call or two (co-founder search, crowdfunding campaign, etc.). If you want to be part of it, write a short email to jana.hollmann@sce.de.
Agenda:
18:00 Welcome
18:10 Fast networking
18:20 Pitches from the audience (only with prior registration)
18:30 Interactive expert talk (panel and Q&A)
19:15 Virtual Networking
The event is organized as an online event. Our virtual doors will be open from around 05:50 p.m. onwards. The login link will be sent to all registered participants by e-mail.
We look forward to an exciting evening!
Jana & Nikola
Information for guests of the event:
By participating in the Innovation Café, the Strascheg Center for Entrepreneurship (SCE) receives from the visitor, without special compensation, the exclusive, temporally and spatially unlimited and irrevocable right to make image/video recordings of the visitor and to make these recordings publicly available.
-------------------------------------------------------------------------
About the Innovation-Café:
The Innovation Café is the monthly networking event of SCE Gründungsförderung and always takes place on the first Tuesday of the month.
At the beginning of the Innovation Café there is the opportunity to pitch your start-up.
In addition to the information on the above-mentioned topic, take the opportunity to learn about the activities at the Strascheg Center in an informal atmosphere.
to inform yourself about the activities at the Strascheg Center for Entrepreneurship (SCE),
get to know the team of start-up promotion or refresh contacts,
to have conversations with teams from the Start-up League,
ask questions, exchange creative ideas, make interesting contacts,
or simply to get a whiff of "entrepreneurship air".
You are also welcome to forward this invitation and bring other interested students and graduates to the Innovation Café. We are always happy to welcome new guests. An evening of exchange and inspiration awaits you!
We are looking forward to seeing you!
These were our previous Innovation Cafés: www.sce.de/innovations-cafe
Want to network more and meet new people from our Innovation Café ecosystem? Then sign up now for Mystery Coffee @Innovations-Café and get assigned a match every 2 or 4 weeks, for a 15 min. virtual coffee!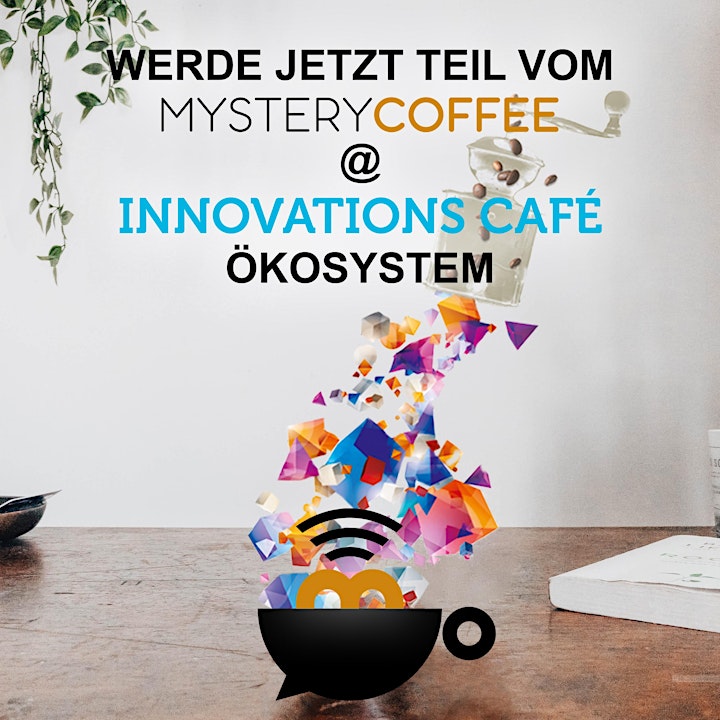 Organizer of Innovation-Café: How to internationalize
Das SCE ist das Entrepreneurship Center der Hochschule München und bietet Aus- und Weiterbildungsprogramme im Bereich Entrepreneurship, erforscht und fördert Innovationsprozesse und die Entwicklung von unternehmerischen Persönlichkeiten. Das SCE unterstützt Gründungen aus der Wissenschaft und begleitet junge Unternehmen von der Ideenentwicklung bis zur marktfähigen Innovation. Damit trägt es zu einer aktiven Zukunftsgestaltung unserer Gesellschaft und zur Etablierung einer umfassenden Gründungskultur bei. Das Center ist 2002 von der Falk F. Strascheg Stiftung als An-Institut der Hochschule München gegründet worden. Im Juli 2011 wurden das SCE und die Hochschule München eine der drei ersten EXIST-Gründerhochschulen Deutschlands.
Weitere Informationen finden Sie unter: www.sce.de