Description
What is the difference between a group & a community, and why does it matter
Save the Date to our international edition of the Innovation Café with community maker Yael Oren. The topic will be about Communities VS Groups and what links the chain in bullets:
Introduction

Communities VS Groups

The secret to establishing a successful community
About the speaker:
Yael Oren - Lives in Jaffa, Israel
A founder of AhukiNation and the Social Responsibility Managers forum in the private sector. An advisor to organizations in building communities as an essential marketing and intra-organizational tool, and a leader of a group of community managers.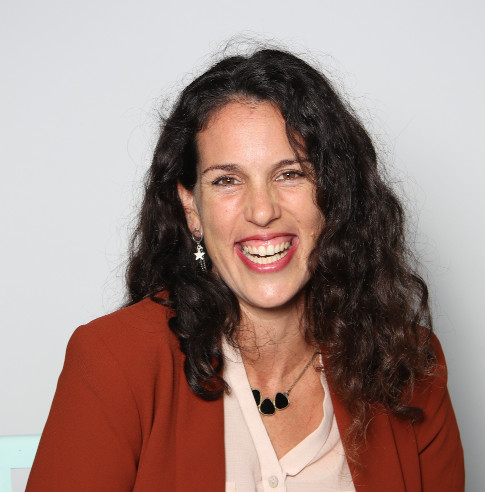 The event provides you with an exciting evening to ask questions, watch, participate and discuss your own ideas for founding a company. Organzied as an online event every registiered attendee will receive the link to the webinar via email or you can click here:
https://us02web.zoom.us/webinar/register/1515923221093/WN_TxhLemWmRlScu3Axw0khbw
At the beginning of the innovation café you can pitch your own startup - 2 minutes - and place one or the other call (co-founder search, crowdfunding campaign, etc.). If you want to be there, write a short email to saskia.schmidl@sce.de.
Agenda:
6:00 PM - Welcome & Introduction
6:10 PM - Pitches of startups (with prior registration)
6:20 PM - Talk by Yael Oren
6:50 PM - Q&A
7:15 PM - Virtual networking session with the audience (separate link will be communicated during the event)

We are looking forward to an exciting evening! The event will be held in english.
Kind regards,
Saskia & Eslem
Note to the guests of the event:
By participating in the Innovation Café, the Strascheg Center for Entrepreneurship (SCE) receives the exclusive, irrevocable, unrestricted temporally and spatially unlimited and irrevocable authorization of the visitor to make image / video recordings of the visitor and to make these recordings publicly accessible.
---
About the Innovation Café
The Innovations Café is the monthly networking event of the SCE start-up support and takes place on the first Tuesday of each month. It offers the opportunity to talk to other participants in a friendly atmosphere with a glass or two of beer/juice or water - interesting content and a pleasant ambience should therefore be provided.
At the beginning of the Event there is the opportunity to pitch your start-up.
Also take the opportunity - in addition to the information on the above-mentioned topic - to
get to know the activities at the Strascheg Center for Entrepreneurship (SCE) and the Start-up support team

talk to teams from the Start-up League

ask questions, exchange creative ideas, make interesting contacts

or just get a taste of entrepreneurship
You are very welcome to forward this invitation to other interested students and graduates. We are always happy to welcome new guests. An evening of exchange and inspiration is waiting for you!
We are looking forward to seeing you!
These were our previous Innovations-Cafés: www.sce.de/innovations-cafe