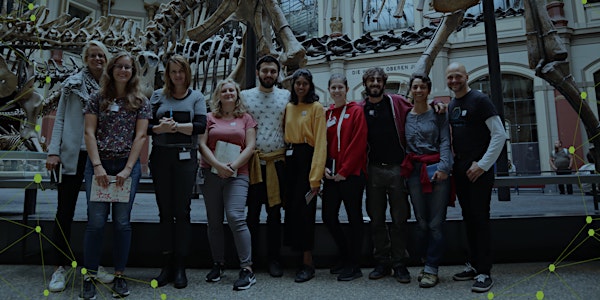 Infoveranstaltung zum ERASMUS-Projekt Natural Entrepeneurs in Deutschland
Natural Entrepeneurs - Nehmt jetzt am 3-tägigen Biomimicry-Pilotprojekt mit Schulen aus ganz Europa Teil!
By Biomimicry Academy powered by COBIOM
When and where
Date and time
Wednesday, April 27, 2022 · 9 - 10am PDT
About this event
Natural Entrepreneurs ist ein Programm für Schulen, das neue Perspektiven für Lehrer und Schüler öffnet:
Lernt von der Natur lernen, um Lösungen für die Herausforderungen unserer Zeit zu finden, die immer nachhaltig, effizient und zielführend sind.
Verbindet MINT-Fächer mit anderen Disziplinen, um ganzheitlich zu lernen und zu entwickeln.
Werdet innovativ und entwickelt bereits in der Schule Startup-Ideen, die wirtschaftlich, sozial und ökologisch Sinn machen.
Arbeitet zusammen in Gruppen, zwischen Klassen und mit anderen Schulen in Deutschland und Europa.
Nehmt die Herausforderung an, euren Beitrag zu leisten, damit wir alle eine Zukunft innerhalb des Ökosystems Erde haben – alle Menschen, Tiere und Pflanzen gemeinsam.
About the organizer
Biomimicry - Learn to Learn from Nature
At Biomimicry Academy you learn how to learn from nature. And how to apply these learnings in the context of product or service development, business or social entrepreneurship, organisational or personal change.
Biomimicry: Through 3.8 bio years of evolution, life has found a way to solve nearly any challenge we face. Biomimicry is a framework and methodology to learn from nature and weigh our solutions against time-proven principles. For a more sustainable, more efficient, more innovative world.