Location
Wasserturm Hotel Cologne
Kaygasse 2
50676 Köln
Germany
Refund policy
Refunds up to 1 day before event
An event for all Indie Game interested with the possibility to play, network and exchange ideas.
About this event
The Indie Game Fest is a curated, annual event in Cologne dedicated to projects by indie game developers from Europe.
At the exhibition in the Wasserturm Hotel Cologne, 30+ studios will be able to exhibit their games in front of trade visitors and the public. The main focus of this event lies on networking with colleagues in the video game industry.
Visitor Tickets:
Visitors can view and play the exhibited games. They will also have the chance to ask indie developers questions or provide feedback, which is vital for the developing process.
Are you interested in a career in the video game industry?
We are happy to be able to offer our visitors the opportunity to speak to experts about university courses or apprenticeships.
Apart from playing games or receiving career information, visitors will be able to relax in the lounge area, where everybody is invited to chat about games, enjoy our Twitch livestream or speak to content creators and developers. In the lounge area, it is also possible to purchase food and drinks.

Free portfolio review!
We are thrilled to be able to offer portfolio reviews to aspiring artists. Nadine Steiner (Art Director, Rivers and Wine Studios) and Christiane Ebrecht (Lecturer, Hochschule Fresenius Cologne) and Julia Goerke-Milde (Co-Founder / Art direction /Concept Art at Rhenus Vina Musica) are industry experts, who will be happily giving you advice on improving your portfolio.
Trade Visitor Tickets:
Members of the video game industry are invited to join us in our Business Lounge. It is our mission to create a space where indie developers are able to expand their networks and even find potential business partners. In the Business Lounge, trade visitors will be able to grab free food and drinks and meet new and old acquaintances in a relaxed atmosphere.
During the Indie Game Fest 2022, we offer a number of networking events:
Business BBQ
The BBQ and the Indie Game Fest 2022 will be officially opened with a kick-off speech.
Please join us when we host a BBQ in the garden area of the Wasserturm Hotel Cologne.
Cologne Networking Brunch
The atmosphere of the 360-degree roof terrace of the Wasserturm Hotel Cologne is truly breathtaking. In cooperation with KölnBusiness, we would like to invite all trade visitors and indie developers to start off the exhibition day with a lovely brunch and another opportunity to network.
Aftershow Party
After a long day of great indie games, all our exhibitors and trade visitors are invited to join us at the Aftershow Party. With a panoramic view of the skyline of Cologne at night, guests will be able to network once more or simply chat about their experiences at the Indie Game Fest 2022. Trade visitors will even receive 3 free drinks during the party!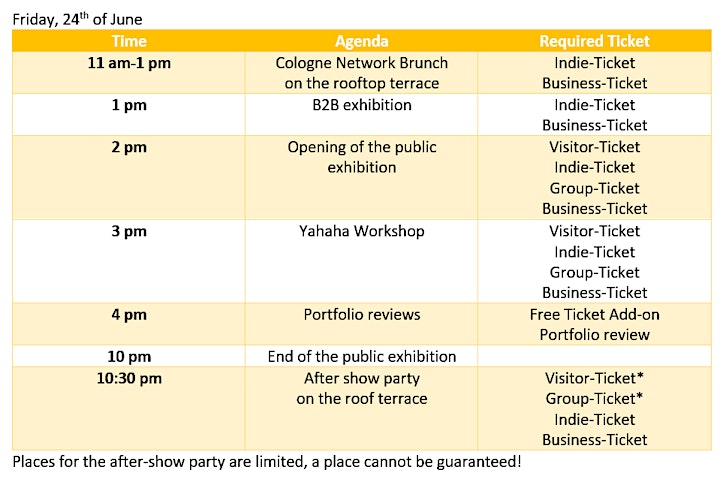 We would like to thank our partners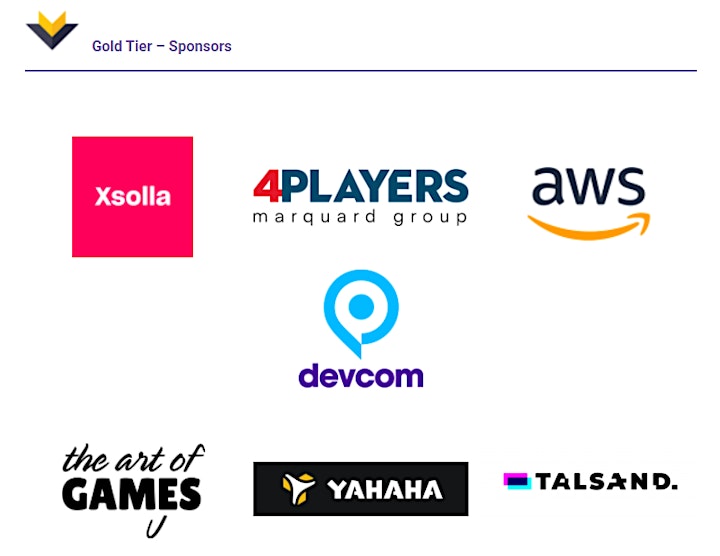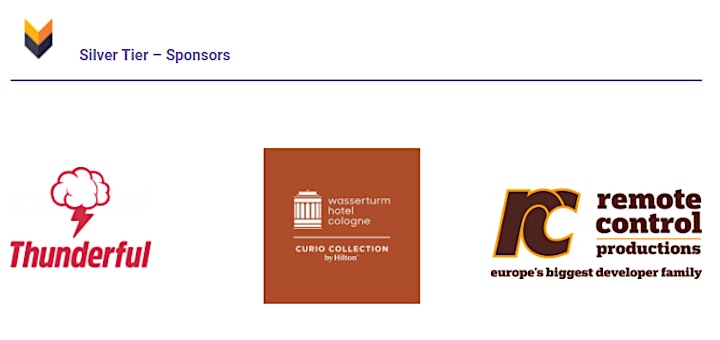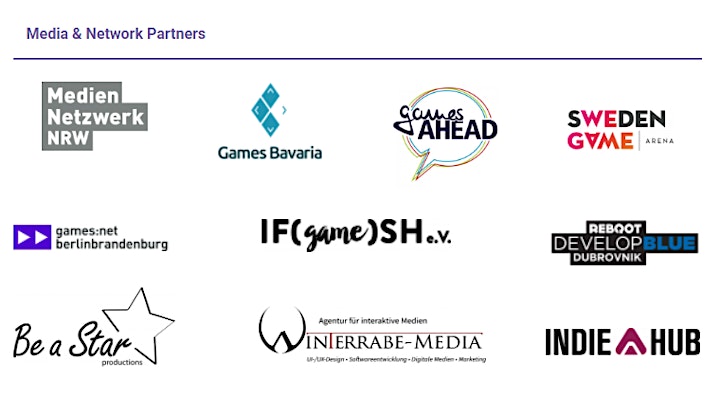 - Covid 19 -
- english version below -
Liebe Indie Game Fest Besucher
Uns ist eure Sicherheit und Gesundheit sehr wichtig!
Wir werden die Corona Regelung, die zum Zeitpunkt des Events gültig sind, umsetzen
Wir bitten Euch gegebenenfalls aufkommende Wartezeiten zu entschuldigen und bitten um Euer Verständnis.
Dear Indie Game Fest visitors!
Your health and safety are very important to us!
We will implement the Corona regulations of the city of Cologne and the state of North Rhine-Westphalia, which are valid at the time of the event. We apologize for any waiting time and ask for your understanding.