Inclusive fashion business | Emma Butler, Intimately | Live @ Businettes
The Businettes Community features female entrepreneurs and experts on various topics related to entrepreneurship on a weekly basis.
Zu diesem Event
In this community session, we are delighted to welcome Emma Butler, the founder of Intimately on our Businettes stage!
The session will be held in English.
Emma, a graduate of Brown 2020 founded Intimately to help women with disabilities get dressed more easily. She's been featured in Forbes, Cosmopolitan, Glamour, Entrepreneur, the Boston Globe and was named one of Forbes next 1000 judged by A list celebrities like Sheryl Sandberg.
Emma is an expert in adaptive apparel and has spoken on panels sponsored by L'Oréal and Bulgari with the directors of Mac cosmetics. She currently lives in Paris.
In our community session, we are going to talk about Emma's journey as an entrepreneur and we will focus on topics such as how to be successful as a solo entrepreneurs as well as fundraising as a female entrepreneur.
Your're starting your business on your own and / or are thinking of fundraising? Or maybe you simply want to be inspired by Emma's inspiring journey? Then don't miss out on this community session!
You don't want to miss this event?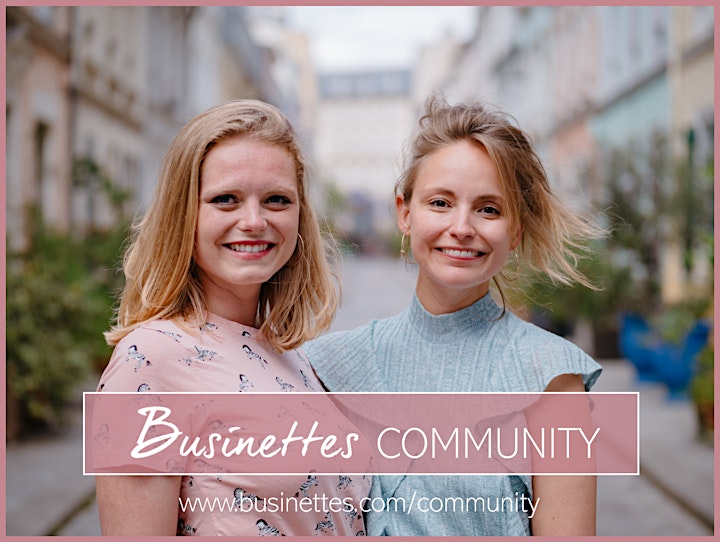 👉 Become part of the Businettes Community!
The Businettes Community is the home for solo founders, mompreneurs and (aspiring) founders on the web. With the Businettes Community, we offer you a safe space where you can meet like-minded people and share your highs and lows.
Click here 👈 to sign up and never miss a speaker session again.
Are you already active in the Businettes community?
Then log in to your DISCORD account as usual and dial in to the session on Wednesday.
🧡 We are looking forward to have you on board!
Datum und Uhrzeit
Veranstaltungsort
Veranstalter von Inclusive fashion business | Emma Butler, Intimately | Live @ Businettes