About this Event
Get in touch with yourself and nature in Barcelona.
Take a pause, learn to let go, and be open. Together, we will explore nature, our being, and our potential as individuals and collectives through ideas, music, and art.
Doors Open
Who We Are with Sherina Shamdasani, clinical psychologist
Love-Letter Writing
Ecological Interactions with Jonathan Minchin, architect & designer
Immersive Art with Marta Cascales, pianist & composer
Redefining Progress with Alfons Cornella, Co-Society
Closing
Afterwards, you are invited to join The Feast of the global program.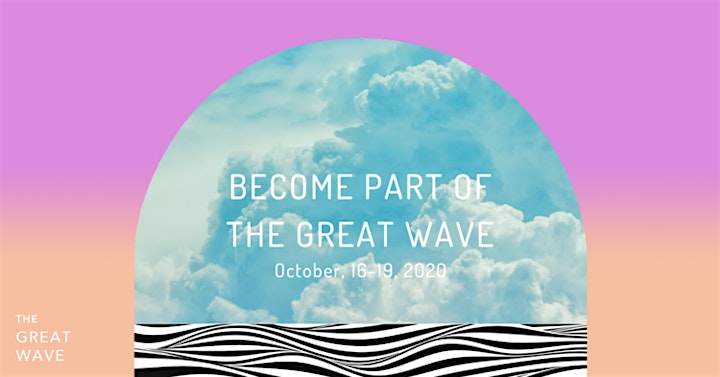 The Barcelona hub is part of The Great Wave, the first-of-its-kind virtual and in-person festival that will connect thousands of people around the world from October 16-19, 2020 to explore how we can reinvent business, our organizations, and ourselves.
To reserve your spot, please get your The Great Wave pass. Once you hold a pass, you receive a password to sign up on this Eventbrite page for the hub. Due to limitations on crowd size, registration and admittance for hub events are first-come, first-served.
Virtual and in-person, global and local, indoors and outdoors, in cities and nature, alone and together, The Great Wave is an extraordinary festival for extraordinary times. View the global program here.
The Great Wave is a creation of the House of Beautiful Business, a global think tank and community to make humans more human and business more beautiful.
Any questions? Please email us at collaborate@thebusinessromanticsociety.com